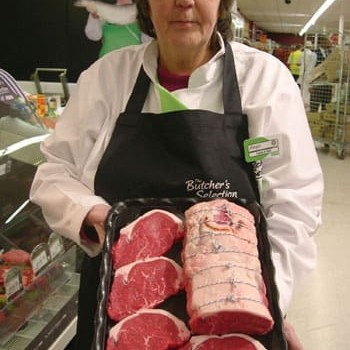 Teys Australia is one of the Australian pioneers of a relatively new processing technology called Very Fast Chill, which presents a number of advantages over conventional chilling and freezing methods for some applications.
Teys has confirmed that it is sending product treated under the Very Fast Chill (VFC) process into the European Union market. This business is mostly primals packed under the Teys Australia Gold grassfed brand.
Although the company is reluctant to disclose too much for commercial reasons, they said the VFC process had been trialled and used commercially at its Murarrie value-adding and further processing facility in Brisbane for several years.
The early applications are being seen in both the export and domestic trades. The VFC process is already familiar to end-users in the European market, particularly for poultry applications.
One of the end-users of the Teys product in Europe is Keevil & Keevil, a progressive UK-based meat trading, retailing and value-adding company which has recently expanded into online retail sales (see website here).
One of the key advantages of the VFC process is that it greatly enhances the eating and presentation characteristics of frozen beef, delivering a thawed product that performs more like chilled than frozen.
The extremely rapid freezing rate achieved under VFC produces much smaller ice crystals within the material when it is frozen than what is achieved under conventional freezing processes. This results in far less cell and meat tissue damage, delivering a superior product on thawing.
Keevil & Keevil says under conventional 'blast' freezing of meat, the formation of ice crystals within the tissue can damage the texture and flavour of the material when defrosted, as well as producing excess drip and purge.
"However, VFC freezes meat in only 10-15 percent of the time taken to 'blast' freeze. As an example, a 5kg beef rump primal which would take 48 hours to freeze under conventional methods can be frozen to -21°C in only three hours using VFC. The temperature falls so quickly that condensation simply doesn't have time to form, which in turn reduces the formation of ice crystals," the company said.
"Due to the VFC method of freezing, the Teys product really does taste amazing: just as it would have done on the day it was cut back in Australia," Keevil & Keevil says in its product literature.
Inventory management advantage
Teys Australia said another key attraction in the use of VFC is that it can greatly help end-users in managing their inventory.
"Stored correctly, VFC product has the physical and eating properties of chilled beef, but the shelf-life of frozen. That can really help inventory management and convenience for both food service and retail operators."
"It represents a different form of value-adding," a Teys spokesman said.
Keevil & Keevil also identifies the long shipping times from Australia to Europe as another attraction in applying VFC, as conventional chilled product from Australia could rapidly run up against 'use-by' dates after the long sea voyage.
Although research literature says there are several ways of applying VFC to beef, the system chosen by Teys Australia uses an immersion process, placing vacuum-packed primals in a 'bath' containing a food-grade glycol gel, refrigerated to minus-25 degrees C.
A joint research effort backed by the Australian Meat Processor Corporation and Meat & Livestock Australia earlier explored the opportunity for, and application of Very Fast Chill.
The project report says the process had been slow to be taken-up commercially up to this point, because of some practical difficulties in implementation.
Depending on how the technology is applied, the benefits identified in the report in Rapid Cooling included:
Reduced chiller/freezer space
Reduced microbial growth during processing and chilling
Reduced weight loss, delivering improved yield
Increased display life for chilled products
Improved tenderness for short-aged products such as domestic, frozen and aged-frozen.
Controlled storage and thawing of VFC meats is an essential component of preserving meat presentation and minimising tissue damage, and requires special thawing technologies which have not been available until recently.
There are several new Rapid Cooling technologies which can address various aspects of quality chilled and/or frozen product, and the particular technology chosen will depend on the commercial drivers of a particular process, the AMPC/MLA research paper says.