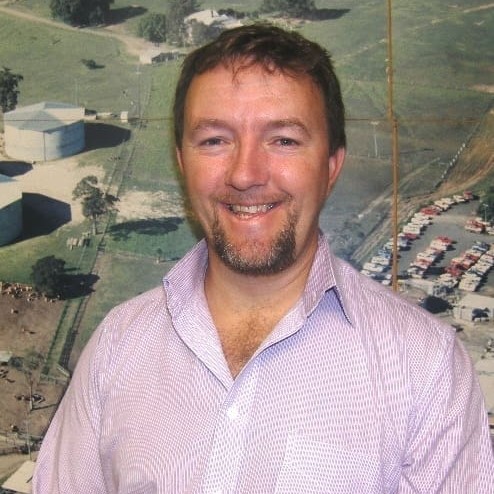 After a tough trading year in 2010-11 due to extensive flooding and logistical disruptions, the Northern Cooperative Meat Company service kill abattoir at Casino has bounced back with a solid result in its latest annual report.
Shareholder-members at Monday's annual general meeting heard that the cooperatively-owned abattoir in northern NSW made an $826,000 pre-tax profit for the 2011-12 fiscal year.
That's a big improvement from a $1.03 million loss sustained in the previous 12-month cycle, impacted both by the NSW floods in the January quarter, and the high value of the Australian dollar.
One of the big impacts this year was the additional plant throughput provided by the acquisition of the Ramsey Meats business, previously based out of a small meatworks at Grafton, since closed. The Ramsey deal was reported in detail on Beef Central last year (click here to view article).
Veal numbers at Casino, for example, were up 73 percent last financial year compared with the previous 12 months, with beef throughput up 3pc.
In combination, that has served to lift the plant's utilisation levels over the past 12 months, chief executive Simon Stahl said. The veal floor, previously operating at around 40pc capacity, is now close to 95pc, while the beef floor utilisation is currently operating at 100pc, and across the yearly cycle, about 90pc.
Casino continues to service a wide selection of service kill customers, both conventional beef/veal and Wagyu, involving twelve significant operators.
Specialised Wagyu processing continues to be a significant part of the Casino business. Some Wagyu customers had grown their cattle turnover in the past year, while others were back a little, but overall the trade in that segment was about the same.
Mr Stahl said a direct-consignment incentive program paid to co-op members had last year paid out $318,000 in payments on approximately 80,000 slaughter cattle. The incentive is paid for livestock purchased from co-op members by a custom-kill operator, which are committed to the Casino plant for processing.
The annual direct consignment incentive figure is increasing, and in fact achieved a new record level in 2011-12, Mr Stahl said.
With a Russian food safety inspection delegation due in Australia at the end of November, Casino is hopeful of being re-listed for Russian supply. Casino, along with five or six other Australian export licensed plants, was de-listed for Russia earlier this year, over claims of oxytetracycline levels above MRLs in Australian grainfed beef found in Russia.
In discussion about Casino's exposure to the Federal Government's new carbon tax, Mr Stahl said partly due to the use of a Bio-fuel fired boiler, the plant fell under the Federal Government's 25,000 tonne carbon threshold, meaning it was not directly liable for emissions via the carbon tax. However the co-op was examining the most cost-effective waste water treatment options for implementation over the next few years, linked to Federal Government's carbon abatement incentive schemes.
Co-op membership numbers vary little from year to year, and currently sits at around 1550 members, both cattle and pork.
In other AGM matters on Monday, the result of the directors election were announced.
Directors re-elected were Lennard Blok, Co-op member, property manager and owner / manager of Blok Agribusiness, and Kevin Flack, a co-op member who also operates as a livestock buyer and property manager. Newly elected to the board was co-op member, John Jackson, former owner of the Tamworth and Wallangarra sheep plants, sold several years ago to T&R.
Returned as NCMC chairman for another term was George Bennett.
As a registered cooperative, the Northern Cooperative Meat Co has similar reporting obligations to a publicly-listed company and, unlike most other meat processors in Australia, is required to publicly disclose its end-of-year results.