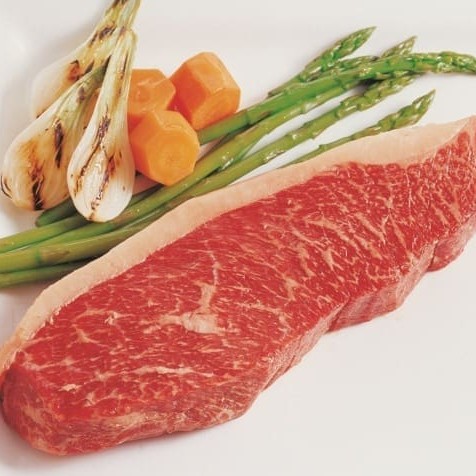 Queensland's beef kill came off the boil last week, but it had nothing to do with any easing in the big buildup in cattle supply momentum.
Butchers' Picnic holidays, which vary from plant-to-plant and state-to-state, were celebrated last week at three of Queensland's largest abattoirs, JBS Dinmore and Beef City, and Nippon Oakey.
The result was a kill barely over 70,000 head for the state last week, down 6 percent on a week earlier, which was, in turn, the biggest weekly kill for the year so far. Even accounting for the decline, last week's tally was 2pc higher than the same week last year, when Queensland was coming out of a two-month period affected by wet weather disruptions.
While the National Livestock Reporting Service this afternoon issued a weekly slaughter figure for Queensland's latest beef kill, results for other eastern states will not be available until Wednesday, due to regional public holidays today and tomorrow (Melbourne Cup Day).
The female portion of Queensland's kill crept up to 32pc last week, the first time for some months that the figure has shifted above 30pc, as herd rebuilding has continued to moderate female slaughter since 2010.
The seasonal conditions and outlook across much of eastern Australia continue to push more cattle towards slaughter – particularly as herd rebuilding now sees many paddocks accommodating more cattle than they did two years ago.
Major southeast Queensland processors spoken to yesterday said they were faced with ample cattle supply in coming weeks to meet current requirements and international demand.
Price grids are again coming under pressure, with one large southern Queensland export processor dropping slaughter cattle rates 10c/kg in recent days. Others have not yet followed suit, however one lowered rates this week on EU and some MSA descriptions only.
Expect to see rates this week around 335-345c/kg for 0-2 tooth grassfed ox, 330-340c/kg for two-tooth and 325-335c for four and six tooth steers.
At least one large Queensland processor plans to operate in only some saleyard centres this week, due to the comfortable supply of slaughter cattle out of the paddock.
"Compared with November last year when we were coming out of two very wet months, we're seeing an abnormally large number of cattle coming forward at the moment," one large processor said yesterday.
"That's due in part to the deteriorating seasonal conditions; large areas of country now being burnt out in bushfires, which is pushing more cattle to market; and the fact that the market has held up better than many had expected," he said.
The rapidly growing need for a spring break has many producers anxiously watching weather forecasts.
Driven squarely by the weather, the Eastern Young Cattle Indicator has continued its downward trend this week, falling to 340.75c yesterday, another 6c slide in a week, and its lowest point since winter, 2010. The lower recent price for young cattle is seeing some producers elect to retain stock if feed levels permit, hopeful of some late spring rain to boost demand heading deeper into November.
Export market outlook
Imported beef prices were steady to higher in the US last week but volume was exceptionally light as end-users and importers alike were struggling to understand the full impact of the Hurricane Sandy 'super-storm' that hit the US East Coast.
Analysts said it was difficult to overstate the devastation and the economic loss that would result. Road and plant closures had backed-up loads in many affected areas.
"The good news is that the Port of Philadelphia, the largest port of entry for imported beef in the US was opened for business one day after the hurricane made landfall and damage to facilities was not significant," Len Steiner said in his weekly US report.
"On the other hand, there continues to be disruptions along the US East Coast, with much of the damage around the New York and New Jersey area. We have not heard of any processors or cold storage facilities that sustained damage, but it will take time for business to return to normal," Mr Steiner said.
Market participants indicated that they noticed business being especially slow last week. Some thought the hurricane negatively impacted demand. End-users were more focused on the immediate need of locating inventory, assessing damage impact and working with stores that were closed due to wind, power, flooding or a combination of these factors. As a result, some large end-users were understandably not inclined to look for out-front supplies last week.
High asking prices in Australia, a slow start to the new slaughter season in New Zealand and overall uncertainty about price levels in 2013 were seen by others as negatively impacting trading volumes.
With all the talk of the economic damage and the potential for weak economic growth in the second quarter, it was difficult for end-users to get excited and bid on product last week, Mr Steiner said.
Also, the high price of grinding beef overseas likely had some end-users opting to sit on the sidelines and buy meat on as-needed basis, rather than taking any significant positions.