SOME Queensland grid prices have lifted sharply since Friday, as the steady supply of slaughter cattle pushed towards processors by widespread dry conditions runs out of steam.
Several processor direct consignment grids lifted a dramatic 20c/kg in one jump on Friday, taking best offers on four-tooth heavy grassfed ox back up to 490c/kg and heavy full-mouth cows to 420c/kg. MSA grass steer in southern Queensland is now as high as 505c/kg again.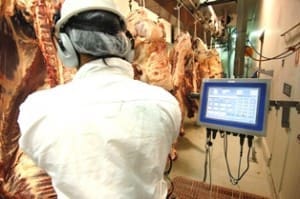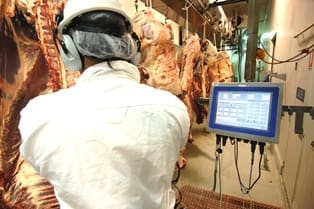 The word quickly filtered out over the weekend, and reasonably good business has been written early this week, one processor with raised offers said this morning.
Those changes are entirely supply related, and in no way reflect the circumstances in international meat markets, he said.
Whereas only three weeks ago many Qld/NSW processors were still reasonably well covered for processing operations heading into September, that mood has now changed rapidly, with kill rosters now looking thin for weeks commencing September 4 and 11.
"I wouldn't say we've 'hit the wall,' but supply has certainly slowed right up from what was seen earlier during July and August," one Queensland processor contact said.
Some competitors have not yet shifted their offers in response to others, however, but it is hard to see that lasting long if they want to secure a kill next month. Other Qld processors still had had offers as low as 400-405c on cows, and 460c on grassfed Jap ox, up to this morning.
Grids in New South Wales have not shown the same response so far, unchanged to the end of last week. One large northern NSW export processor has grid offers for week commencing 18 September of 450c/kg for four tooth steer (no HGP) and 400c on full-mouth heavy cow.
The other factor in rising Queensland grids this week is increasing competition from southern states processors pressing into Queensland, looking for slaughter cattle, and prepared to pay the 15-25c/kg freight bill home, given the current grid price disparity, north and south.
The latest Queensland grid jumps will make it that much harder for Victorians to compete on stock out of sales like Dalby, Toowoomba and Roma, however.
There was a moderate lift in slaughter numbers across eastern Australia last week, partly in response to Queensland returning to normal routines, after earlier Brisbane Show holiday disruptions.
The seven-day eastern states slaughter to Friday reported by NLRS showed a 4pc rise in activity to 131, 562 head.
Queensland lifted 7pc on the week previous to 70,167 head, but some of that can be attributed to Brisbane Show holidays observed at a number of plants in the state's southeast corner the week before. Female slaughter accounted for only 32pc of the state's kill, suggesting liquidation aligned with dry conditions is nearing its end.
The NSW kill last week also rise 6pc, reaching 31,290 head, while Victoria slipped 7pc to 18,662 head.
South Australia's kill at 7287 was 6pc higher, while Tasmania's at 4156 was down 4pc.