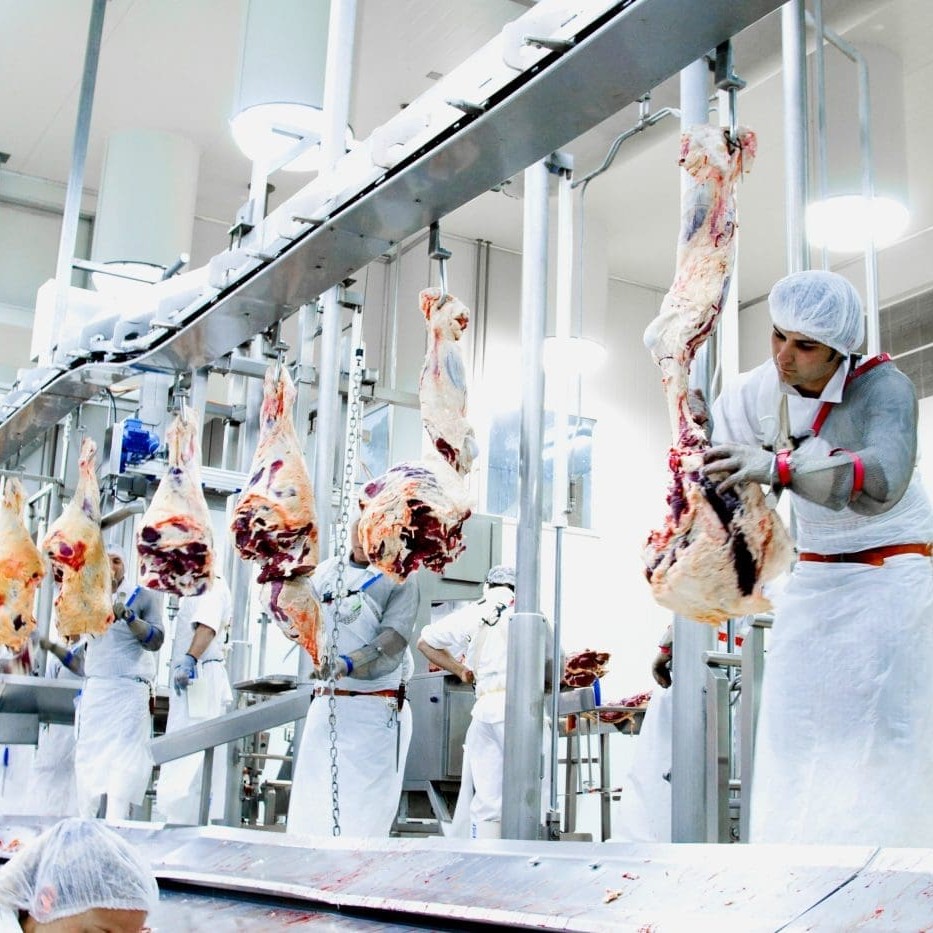 A ten percent rise in processing activity in Queensland last week underpinned a strong lift in the Eastern States weekly slaughter reported by the National Livestock Reporting Service yesterday.
Across the Eastern states (numbers are not reported by the service in WA), throughput last week lifted 4.2pc on the previous seven-day cycle, reaching 132,128 head.
Soft rises were recorded in most states, with the exception of NSW, down 5pc.
In Queensland, accounting for well over half of the national kill, the tally reached 67,216 head, up from 60,991 head a week earlier.
This lift was partly explained by a return to a full working week, following the Queensland Labour Day holiday, exercised in some sheds a week earlier.
Another influence behind rising throughput in Queensland last week was the return to work, by many, following the week-long Beef Australia 2012 festivities in Rockhampton the week previous. With a record 85,000 people passing through the turnstiles during the triennial event, it was little wonder that cattle flows were curbed a little over that period.
Oakey industrial action ends
Queensland's kill last week would have been even higher, except for the ongoing industrial action at Nippon Meat Packers Australia's Oakey export abattoir.
Killfloor and boning room staff at Oakey returned to work only yesterday, following the loss of 11 working days over an industrial dispute based around productivity improvements and wage rises. The company had insisted that any percentage increase in remuneration had to be linked to offsets in productivity, which was ultimately negotiated. Yesterday's first kill saw a roster of around 950 head, with a backlog of cattle to work through.
Add an Oakey kill to last week's Queensland throughput, and theoretical the tally would have risen to around 72,000, close to the state's biggest kill for the year, and a portent for what is likely to come.
In southern States last week, the NSW kill reached 32,805 head, down 5pc on the previous cycle, but still 13pc shy of this time last year. Victoria's kill was +4pc on the previous week at 20,241 head, while South Australia was +4pc at 7124pc. Tasmania eased 3pc to 4742 head.
With end of financial year now only five weeks away, some interesting observations were offered yesterday by a major processor about likely cattle flows during the transition into the 2012-13 financial year.
Once, the end of fiscal year cycle could be counted-on to tighten cattle supply sharply during the last week or two of June, as accountants got in the ear of their bush clients over tax management. But that has now largely disappeared. The advent of BAS quarterly tax cycles has greatly moderated that trend – at worst, providing four much more 'mild' supply humps around the end of March, June, September and December, a major processor said.
"We can still see the influence of tax issues around the end of each quarter, but it is nothing like what it once was," Beef Central's processor contact said.
Feedback from southeast Queensland processor livestock personnel yesterday was that they expect numbers will continue to build during June.
Many Southeast Queensland grid prices showed a 5c rise in value last week, partly due to moderate cattle numbers coming forward earlier, as producers with abundant feed reserves opted to hold onto cattle to optimise weight. Big frosts across Eastern Australia more recently are likely to flush out more cattle from now on, however.
Dollar impact
The other factor in the lift in some grids last week is the significant softening in the value of the A$, currently sitting at just above US98c. That represents a US6.4c drop since the end of April.
Some producers have again been asking why meatworks offer prices have not reflected the softening dollar trend more precisely, but the fact is, currency adjustments take time to filter through the supply chain.
Another factor is that beef importers, regardless of which country our beef is destined for, generally get nervous and start to bid the market down when they see currency moving-off like it has recently. Essentially, that means they want to share in the kinder conversion rate as much as the Australian industry does.
Importers see it as a 'natural reaction' that Australian exporters will be prepared to sell cheaper, when the currency eases, and in anticipation of the currency perhaps moving lower again.
There is evidence of precisely that happening in the export meat market last week. Most overseas meat markets started to come off a little over the last seven days, in response. That is not to say that there were a lot of export sales confirmed at those lower levels, but the market must again find equilibrium, traders said yesterday.
Overseas market trends
In overseas markets last week, imported grinding beef prices in the US were reported lower on limited end-user demand and higher offerings from both Australia and New Zealand.
US East coast CIF price for imported 90CL cow was quoted at US200c, unchanged from a week earlier, but up 14c on a year ago. In A$ terms, MLA reported the 90CL price last week at 411.5c, up from 405.2c from a week earlier due to currency movement.
One influence in imported grinding meat supply into the US at present is the high seasonal turnoff occurring in New Zealand at present. Supplies in NZ generally peak in May and are at the highest production levels for the year. Weekly slaughter in NZ in the first two weeks of May was on average 72,000 head, compared to 57,000 head in April and 53,000 in March. NZ's season traditionally declines again around August.
"Current levels are still below year-ago figures, but the seasonal increase means more grinding beef offered in the US at this time, " analyst Len Steiner, from Steiner Consulting said on Friday. "Australian offerings are also lower as processors there try to get some orders on their books despite limited US end-user interest in taking out-front positions."
The market was clearly aware of the seasonal trend in US domestic lean grinding beef. Last year, US lean grinding beef prices peaked in late April and then trended lower into August. Imported beef in 2011 seemed to follow the same trend as domestic product. At this time, the seasonal for both domestic and imported appears to be following last year's levels, but not necessarily the five year average.
Mr Steiner said a number of factors could cause grinding meat prices in 2012 to diverge from last year's levels:
On the US domestic front, a reduction in the number of beef cows coming to market in late summer and autumn was likely. A 15pc reduction in US cow slaughter for the August-October period was implied.
Domestic US dairy cows had contributed to the total grinding beef supply this spring but with lower grain prices, this could now ease.
Weather conditions would also play a part, with plenty of uncertainty evident on how moisture conditions would play out.
"Domestic lean grinding beef prices may not break as much as some expect this summer and fall, and this will affect overall lean beef prices in the US," Mr Steiner said.
He projected Australian monthly grinding beef shipments to the US for May at about 20,000 tonnes, about 35pc higher than a year ago. Shipments should be around current levels in June and July and remain well above year ago levels into the northern hemisphere autumn.
Mr Steiner suggested availability of imported grinding beef should improve from the limited levels of last year, which was likely to keep imported trading at a significant spread to domestic through the summer. But high domestic US prices would also lift imported prices and keep it well above year ago levels, despite more product coming from Australia.
The wild card for imports was US domestic demand and particularly whether end-users continued to stay on the spot market. Another unknown was the effect that testing for the 6 STEC E.coli bacteria would have on the willingness of Australian processors to ship product to the US.