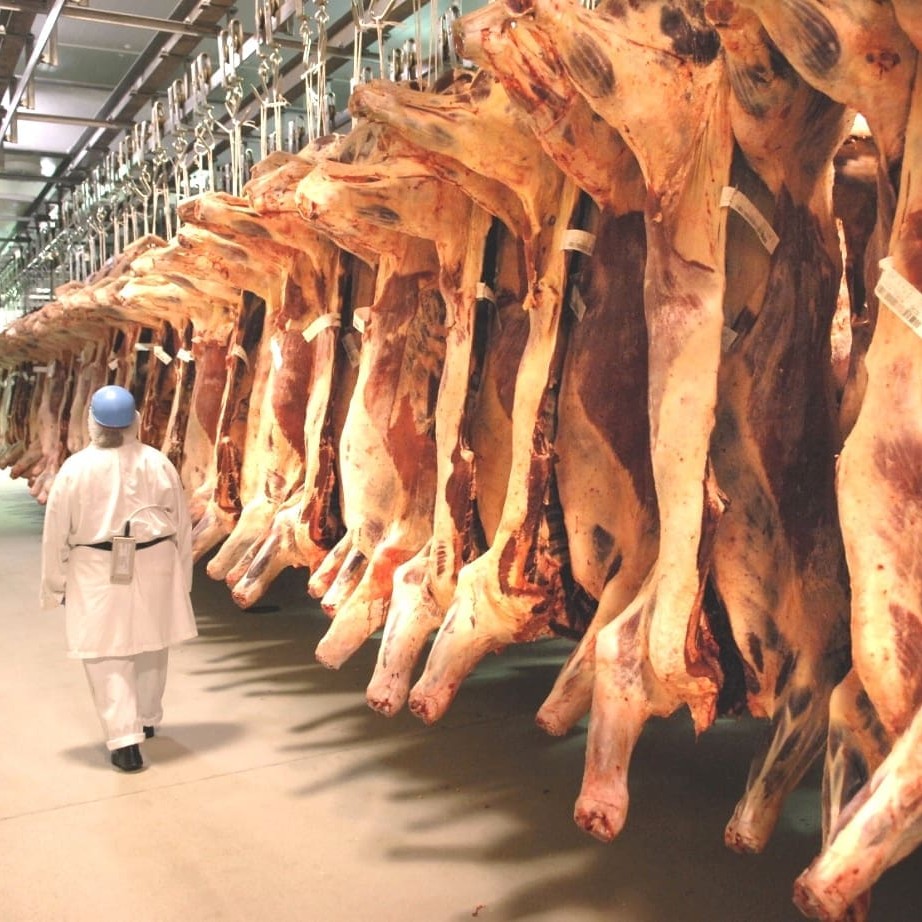 The Eastern States beef kill registered a solid jump last week as dry conditions, particularly across areas of NSW and southern Queensland, started to exert pressure on cattle flows.
The National Livestock Reporting Service lodged a figure of 137,753 head for the week ended Friday – a solid four percent lift on the previous week, which was already on the rise.
To put it into some perspective, last week was the fourth largest beef kill for the year, and the highest seen since the week concluding at the end of May.
Queensland reached its 'benchmark' 75,000 head number, considered to be an indicator of something close to a comfortable capacity kill, for the first time since early July.
Rapidly deteriorating paddock conditions, coupled with limited immediate prospects for further rain and some hot days ( areas of North Queensland have already experienced daytime temperatures above 40C), have triggered the response.
Last week's Queensland kill reached 75,126 head, with the female proportion starting to sneak up, reaching close to 32pc. The Queensland tally was up 3pc on the week previous, but more significantly, was an 11pc jump on this week last year.
Given that some Queensland plants (example: Nolan's at Gympie, which kills around 450 daily) do not supply kill data for this report, the actual Queensland kill last week was probably closer to 78,000 head.
Other states followed the expansion trend. The NSW kill reached 32,723 head, up 1pc; Victoria reached 18,363 head, up 7pc; and Tasmania returned to full kills, reaching 7885 head, following a week-long seasonal maintenance closure at Greenham's Smithton the previous week.
In Queensland, processors yesterday provided mixed signals about the supply outlook for coming weeks.
One said supply had suddenly gone 'a bit quiet' this week, which he put down partly to the tax implications associated with the end of the BAS financial reporting period at the end of September. Scattered storm activity may also be stimulating some Queensland producers this week to hold cattle a little longer, with a chance of some moisture relief. Numbers at Longreach sale this week, for example, are down on where they have been earlier.
Other SEQ processors show signs of being under some supply pressure, however. Several noted that there were still a "lot of cattle in the system."
In a sure sign of having adequate numbers around them, Nippon Oakey stopped quoting on Friday – a reasonably unusual move, but a sure sign that its kills are well-subscribed. Oakey has a full booking for two weeks out, to October 8, and is reluctant to extend much beyond that, given risks of turns in the market. Offers are likely to start to flow again later this week, contacts said.
Another factor is the short kill week next week with the additional Queen's Jubilee public holiday on Monday, which will have an impact on overall rates of kill, despite some sites killing-through.
Some MSA rates ease
After taking a 5-10c correction the previous week, direct consignment grids in southeast Queensland remained largely unchanged over the past seven days. The exception has been a 5-10c/kg decline in the offer price from some processors on MSA steers and heifers (not only being seen in Qld, but across the East Coast) – reflective of the fact that southern spring turnoff of well-finished young cattle is gaining momentum, and supply has caught up with demand.
Most SEQ processors this week were offering public grid prices around 330-335c/kg on milk and two-tooth grassfed ox, 325-330c/kg on four-tooth ox, and 295-305c/kg for best cow.
Almost regardless of international and domestic beef demand and currency pressures, weather will play a big part in East Coast processing activity and pricing patterns over the next month or two.
Overseas market news
The US Department of Agriculture on Friday issued its latest update on the number of cattle on feed (gauged as at September 1), with a reduction in feedlot placements larger than pre-report estimates.
Total inventory of cattle on feed was 10.637 million head, 63,000 or 0.6pc lower than a year ago. Pre-report estimates were expecting the total inventory to be down only about 0.1pc, but grain price rises appear to be exerting greater pressure. US feedlots placed 2.002 million head on feed in August, 244,000 head or 10.9pc fewer than a year ago.
Prior to the report, analysts on average were expecting placements to be down 7.3pc.
Analyst Len Steiner said the marketings number was somewhat disappointing but understandable given the tug of war between feedlots and US packers, both feeling significant margin pressure. The survey pegged the total number of cattle marketed at 1.96 million head, 4.5pc lower than a year ago.
Meanwhile imported beef prices in the US continued to move lower last week as lack of US end-user interest met with modestly higher offerings from overseas (mostly Australian) packers.
Market participants continued to note the lack of end-user interest for forward purchases.
Importers, on the other hand, remains wary of taking significant positions without covering them, despite the overall expectation that lean beef prices should be higher later in the year and into 2013.
There is some speculation that US foodservice business in the last two months was somewhat sluggish, leaving end-users with more inventory than they expected for this time of year.
Also, there continues to be talk that domestic lean beef prices could come under some pressure in October and November as more US domestic cows come to market.
"So far, all signs point to an Autumn cow run that will be well short of last year's levels," analyst Len Steiner said.
"Indeed, if it had not been for dairy cow slaughter, cow meat supplies would be significantly smaller, given the 20pc reduction in US beef cow slaughter in recent weeks."
Those that had a more bearish view of the US market in the short term point to the short beef cow slaughter as a sign that there are plenty of cows that could come to market in the next two months.
"That is a possibility although it is important to put the year over year comparisons in the proper context. Last year the US had a dramatic increase in beef cow slaughter in the Southern Plains as the worst drought in the last hundred years pushed a lot of cows to market. While this year's drought also was significant, the situation in large beef cow areas is somewhat better than a year ago."
"Also important to note is that the outlook for US cattle prices is much better this year than last year, and the US is starting from a smaller beef cow base than last year. Still, we do think that the normal beef cow run will take place this year. Also, short hay supplies will limit the ability of some producers to carry all the animals they want over the winter months. Having said that, we do not expect beef cow slaughter numbers to come anywhere close to last year's levels in the fourth quarter."