EASTERN states slaughter price grids are under pressure this week, due to currency movement and continued difficult export meat trading conditions.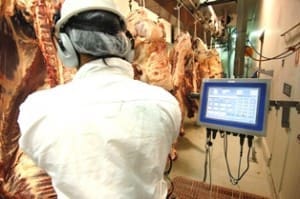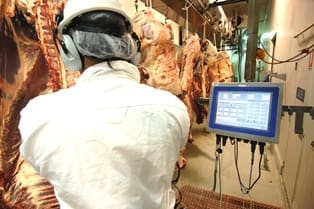 A large proportion of Queensland and some southern grids have come back 5-10c/kg carcase weight since Monday, from grain-to-grass, steer-to-cow and all points in between.
One processor told Beef Central that adjustment to his company's grids this week only partially offset the sharp currency movement, which has seen the A$ rise US2.5c or 3pc on the past 11 days. Beef Central discusses the currency impact on the export beef trade in this separate item published this morning.
Grids seen this morning for southern Queensland kills in coming days show four-tooth heavy steer offers ranging from 505-515c, with cows 445-450c/kg. A large northern NSW export processor has a grid offer this week of 505c/kg for four-tooth heavy steer and 455c/kg on best cows.
Some Queensland processors have pushed rates lower on the ox, but kept last week's money unchanged on the cow, based on the better prospects they see in trying to sell cow meat in the very flat export markets at present, over steer meat. Others say the currency pressure exposes all slaughter descriptions equally, leaving no justification for distinctions based on gender.
Reports continue to circulate about build-up of chilled and frozen stocks in cold storage, particularly for middle cuts, as discussed earlier, due to flat export meat trade.
Reading between the lines, it's evident that more cuts to grids are likely later this week, or early next, unless the A$ does a complete backflip in the next few days.
Last week, Victorian steer grids were unchanged, while some cow grids showed a 5c/kg increase; while in NSW, yearling and grown steer grids eased 5c/kg, while cows were unchanged. Some of those grids have slipped further this week.
What's incongruous about the situation is that while all processors are resigned to the fact that August/September are shaping up as very difficult supply periods, grid offers are moving 'south.'
"There will be a dwindling cattle supply, but at the same time, everything else is going against us," one processor contact said this morning. "To some it probably defies logic, but there's just no money in processing under these conditions. Our meat trade desks got hammered last week, and this week, with the dollar doing what it has, will be worse. It's particularly hard going on the sales side at present, so I'd be very surprised to see anybody bidding-up for cattle over August-September."
"Nobody foresaw a rise in the A$ of US1c over the weekend, alone. It hurts the books, big-time," he said.
Weekly kills holding-up
Last week's eastern states beef kill reported by NLRS held up reasonably well at just over 136,000 head, up 1pc on the week before, but supply conditions continue to look ominous for August/September. Last week's kill was 3pc better than this time last year, around the time that beef kills started to tail-off after two relentless years of drought liquidation.
The other factor that continues to underpin some Queensland/NSW kills at present is the heavy flow of grainfed cattle, with record numbers on feed just below one million head reported in the last March quarter industry survey, and little suggestion of change in feedlot activity since then. A number of large export processors have 'put away' cattle through forward pricing for kills over September-October, when it is anticipated that slaughter numbers will be particularly short.
Feeder prices under pressure
With feedgrain prices continuing to surge strongly (see last week's breakeven report), feeder prices remain under pressure. Currently good flatback feeders are making 315-320c/kg on the Darling Downs.
One of the largest end-users has not quoted on feeders for the past week or more, having earlier taken a big position on feeders to secure supply. One company started going out forward back in March, and built momentum during April and May, to the point that it now has its 100-day feeder requirements covered for the next five or six weeks, during the tighter months.
That involved buying a lot of lighter cattle that the company would otherwise have missed.
Stake kill breakdown
Queensland's kill last week at 70,624 head was down 1pc on the week before, and 2pc below the same week last year.
NSW produced a kill 4pc higher than the week before last week, at 32,424 head, a huge 14pc higher year-on-year; while Victoria's kill at 20, 550 was 2pc better than the previous week.
South Australia recorded throughput of just below 7800 head, up 16pc, and Tasmania was down 1pc to just over 4600 head.
Oats cattle scarce
A few more oats cattle are starting to emerge in some Queensland and northern NSW kills as July progresses, but a good measure of those are off rapidly-failing half-grown crops that are now starved of moisture, processors reported.
In a few isolated patches of heavy blacksoil country on the inner Darling Downs, fortunate enough to get a good start in March and some chance storms during the growing cycle, oats crops are some of the best on record, as evidenced by this image above provided by a Beef Central reader.
Unfortunately this year, such oats crops are few and far between.