OCTOBER was widely predicted earlier as a turning point in weekly kill numbers this year, and last week's eastern states weekly slaughter report supports that forecast, with a sharp 18 percent rise on the previous week to just short of 120,000 head.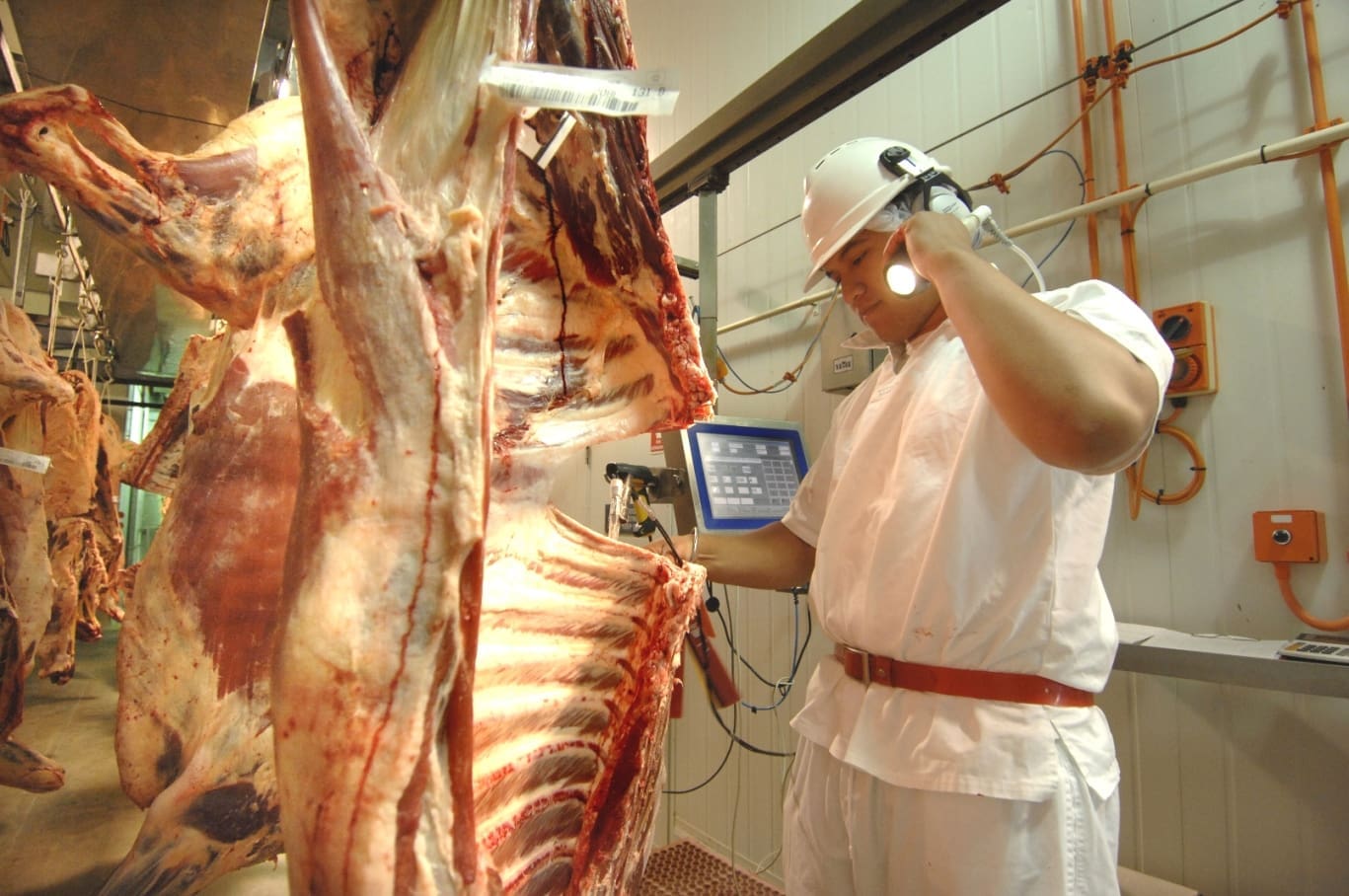 Drier weather conditions is clearly a part of that upswing, but October was always seen as a rallying-point for a few more cattle coming forward to close the year out.
The flow of cattle has had an immediate and quite dramatic effect on grid pricing this week.
Since last Friday, large southeast Queensland processors have dropped their grid offers once, and in some cases twice, for a total reduction of 15-20c/kg carcase weight on almost all lines of slaughter cattle.
Depending on location, expect to see grids current as of today for SEQ kills in coming weeks at anywhere from 545-565c/kg the four-tooth ox, and 495-510c/kg the heavy cow. There's some wider variances in that than normal, as some players are still adjusting their grids to remain competitive.
On fancy lines, we've seen grid offers this morning for SEQ kills of anywhere from 565c to 595c for EU grassfed steer, MSA grain and grass steer 570c, and spot 100-day grainfed 565c – that's back 20c from 585c just a fortnight ago.
Changing dynamic in producer/processor discussions
Of particular note is how this grid movement has changed the dynamic in negotiation between producers and processors. Up to this week, with grids virtually in rigor mortis for the past six weeks or so, there was absolutely no sense of urgency in selling decisions among producers.
Two abrupt drops in grid price, and a lot more vendors this week have jumped on the phones, looking to lock-in cattle to avoid any further slides in price that might occur.
Across the border, northern NSW processors have grids out for kills week commencing 31 October for four-tooth steer at 555c (HGP-free) and heavy cows  490c.
Will these current grid prices continue to fall? As always, and particularly in a year like this when cattle supply is so desperately short, weather will have a big bearing on that.
If it stays dry for a period, further falls would appear likely, especially if flows of slaughter cattle improve, or at least keep coming. That could easily equate to another 10-20c adjustment, one trusted contact said.
Several Queensland producers pointed to the fact that cattle this year are 'a good two or three months' ahead of where they would normally be, finishing wise, because of the mild and wet winter-spring conditions.
"Cattle that would normally gain at only 0.15 or 0.2kg/day during the depths of winter were punching along at 0.6kg/day, on buffel grass," one large Central Queensland producer told Beef Central.
That would only likely hasten the flow of cattle to slaughter over the next three months into Queensland sheds, he said.
"We think there will be a few cattle about to be bought in coming months – not big numbers, but a steady flow," one Queensland processor said this morning.
"But next year is already shaping up as being considerably worse than 2016, slaughter cattle wise."
If there is more wet weather about in coming weeks, however – as is being forecast in some models (see below), slaughter numbers could again dry up, forcing processors to restore rates to where they sat earlier. Currency, international demand, and other factors, will also have a bearing.
So where do processors sit, margin wise, on current grid offers? Beef Central believes Queensland export processors are still a long way from breakeven, despite the 20c/kg drop in rates seen in the past five days. Cows may still be negative $60-$70 in some plants – grassfed steer perhaps more – but it's a lot better than the crippling losses being sustained earlier.
To get back to a genuine breakeven proposition, somewhere around a 500c ox and a 450c cow would be required, one processor suggested. While that would represent a big decline from this year's high point, worth remembering is that that same steer was worth only 300c this time 18 months ago.
All states show solid rise in kill rates
Last week's eastern states kill for the seven days ended Friday, reported by NLRS, showed a tally of 119,549 head, up 18pc on the previous week, but still 26pc behind the same week last year.
The sharp rise is partly attributable to the succession of three or four very slow weeks that preceded it due to rain disruptions, causing a 'residual' effect of cattle to build-up a little.
Roma sale today, for example, has agents drawing for 9000 head – the largest yarding seen in some time – as the industry gets back onto a 'dry track' after a month of wet weather.
This current week is shaping up as another solid week for beef throughput, but where processing numbers go from here remains in the lap of the gods. Some eight and 14-day weather forecasts have two more substantial rain events on the way for eastern Australia, which if they eventuate would only be likely to slow numbers again.
Most processors spoken to this morning were confident of at least maintaining their current level of 'skeleton' kills – either minimum numbers per shift, reduced shifts per week, or both.
Queensland registered a kill last week of 63,142 head, up 19pc on the previous week, but still behind 22pc on last year.
New South Wales showed a 21pc improvement on the previous week to 27,209 head (-27pc on last year), while Victoria was up 6pc to 19,198 head (34pc back, year-on-year).
South Australia and Tasmania both registered colossal increases, being +36pc and +43pc respectively, at 6732 head and 3268 head.
Vic poultry plant shuts its doors
Evidence that there's tough times in processing for poultry, as well as beef, major chicken processor Baiada today announced plans to shut down its Laverton (VIC) processing plant from next year.
The company plans to exit Victoria by March 31, 2017, consolidating its chicken-meat processing into NSW.
"It's a sad situation that has unfortunately been driven by market concerns and we understand the decision Baiada has taken," the VFF said in a statement.
In a statement released to stakeholders by Baiada, management blamed poor commercial prospects for the decision.
"Market conditions require us to consolidate our national processing operations, meaning we could no longer viably operate the Laverton processing facility in the medium to long term," Baiada said.