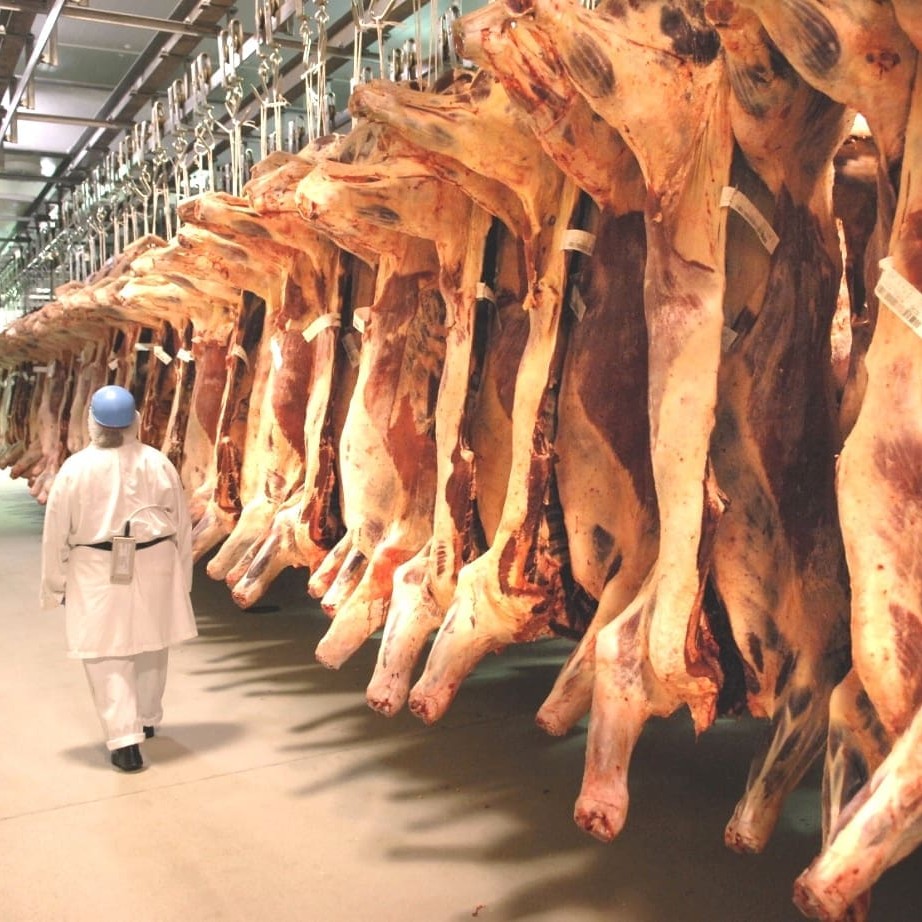 Direct-to-works grid prices are coming under further pressure this week as slaughter volumes build momentum across the major east coast beef processing states.
Most Queensland processor grids have been adjusted downwards by 5-10c/kg since Friday, with the prospect for further movement later this week, indications show.
Last week's four-state slaughter report compiled by the National Livestock Reporting Service showed double-digit growth in processing activity in all states, compared with a week earlier.
While the previous week included a Public holiday in most states, that did not solely account for the surge in numbers seen in the seven days of activity ended Friday, as some large plants scheduled a shift on the gazetted holiday.
The four-state East coast kill last week rose to 137,423 head, a 15pc rose over the previous week (118,963).
Queensland's throughput rose to 72,781 head, a 13pc lift on the previous week, but still 3pc off last year's equivalent week's pace. Female proportion of the kill is also showing signs of a rising trend, now nudging 40pc. Queensland's rise was softened somewhat by a lost day's kill on Friday at JBS Australia's Rockhampton plant, due to industrial action. There were also short stoppages at at least one other plant for similar reasons.
Despite rising 22pc on the week before, the New South Wales kill (33,112 head) was still 9pc shy of where it sat this time last year. Victoria also rose 15pc to record a throughput of 19,638 last week.
South Australia's kill lifted 15pc to 7267 head, while Tasmania saw a rise of 21pc to 4625 head.
As Beef Central's home page kill graph shows, processing rates last year tended to drop away for several months after June 30, however there is a wide expectation that throughput will hold-up better in the second half this year. That's because of the numbers of 'unkilled' cattle that would normally have been presented during the January-June period.
June is again shaping up as a deficit killing month, compared with this time last year. The four weeks of kills in June 2011 saw just short of 545,000 cattle processed across the Eastern states. This year over the same period, the kill has totalled 529,000 – a 3pc decline.
The average weekly four-states slaughter so far in 2012 has averaged 119,445 head – 3pc below where it was at this time in 2011. These statistics are contributing to a mounting expectation of comparatively larger kills over the July-September period compared with a year ago, to compensate.
MLA last week issued a forecast that Australia's third quarter beef kill (July-September) could rise to 1.95 million head, and continue at similar levels into the fourth quarter. The forecast puts total national kill this year at 7.55 million head, up about 290,000 on 2011, due mainly to sustained seasonal conditions and live export cattle diversion into processing channels.
Grid prices soften
A resurgent A$, which has sat above parity with the US$ for the past week, has combined with limited international demand for both cuts and grinding meat and rising throughput to further pressure Queensland price grids this week.
Typical SEQ grid prices submitted to Beef Central yesterday included four-tooth grassfed Jap ox 310-315c (315-325c this time last week), milk and two tooth 320c (325-330c last week), cows 280-295c (290-300c). MSA grassfed steers (boning groups 1-10) sat at 330-335c (335-350c) for grassfed at the top of the tree. EU steers are currently around 355c/kg (360c).
In some segments, individual processors are reluctant to quote at all, with solid bookings already in place. With the selling markets in the position they are in, processors are reluctant to quote more than two weeks forward.
Exporter meat trading desks report a substantial weakening of the market on the international front. That's not that unusual at this time of year, but the A$ has not helped that process.
Traders in Japan and Korea tend to back-off as they see increased Australian offers coming forward. In essence they don't want to buy (in volume, at least) this week, in case prices are cheaper next week. Historically, the market tends to work its way through this process over a couple of weeks.
Second tier markets
Beyond the softness being seen in Japan/Korea and an easing trend in prices for grinding beef into the US (see more detail on this in this morning's separate article) there is also some uncertainty in second tier markets.
Export stakeholders are monitoring the situation in Indonesia closely, with some expectation that third quarter import permits may be announced this week, although these are unlikely to be substantial. Beef Central has previously reported a possible Q3 permit figure of about 8000t, but like many aspects of the frustrating Indo market, the picture remains unclear.
Similarly, while Russia took some greater volume during May and early June, compared with earlier months this year, it is still much softer than what it was in 2011.
All this means there are volumes of PR-cipher loin cuts and rumps starting to be pushed back onto the domestic market at present, which could become increasingly hard to shift. Even yearling cuts are coming under pressure.