THE dramatically changed fortunes of the beef processing sector were in clear evidence this morning when producer-owned Northern Cooperative Meat Co released its annual results to shareholders.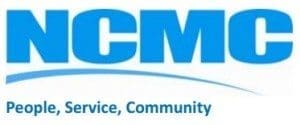 NCMC, which operates a large beef and smallstock processing plant near Casino, logged a $1.57 million profit before tax for the 2015-16 financial year, ended June 30.
The result is in sharp contrast with back-to-back record profits of $26 million and $23 million over the previous two financial years (Click here to access Beef Central's report from last year's AGM).
This year's performance would have looked even worse, if it had not been for the high level of throughput generated in the latter half of last year, before the current drastic reduction in slaughter numbers being seen across Australia set in.
"This is a good result for the co‐operative, when you consider throughput at our beef plant was down 37 percent on the previous year – in fact it is one of the lowest throughput numbers seen in 15 years," cooperative chairman John Seccombe told shareholders a few minutes ago.
"The pleasing thing is that after two years of record throughput due to the drought, we were expecting the downturn – and reacted accordingly in terms of cost management," Mr Seccombe said.
Shareholders were warned that the current trading year, ending June 30 next year, was likely to be the lowest throughput through the Casino plant seen in 20 years. The company said it was anticipating a significant loss next year.
On top of the 37pc reduction in slaughter numbers last financial year, and the business is anticipating a further 20pc decline in the current trading year, compared with FY 2015-16. That represents a combined 57pc reduction in two years, which will inevitably damage next year's financials further.
Casino general manager Simon Stahl told Beef Central that NCMC felt it was now at the bottom of the cycle in terms of cattle supply, but the question now was how long it stayed at the bottom, before recovery starts to take place.
"The 2016-17 year is already shaping up as even tougher," he said.
While pleased with the past year's result, chairman John Seccombe said there was plenty of work to do as drought-breaking rains encouraged herd re‐building over the coming period.
"Again, as a farmer-owned processing business, we have the classic double-edged sword," he said.
"Cattle prices are in record territory which is great for our members, but not so good for processing. For the long-term good of the industry, we hope the seasons remain favourable even with the prospect of negative processing returns for the co‐operative in the short term."
$40m capital investment in productivity, quality
A highlight of NCMC's past year has been major capital investments in upgrades to plant infrastructure.
On the back of two record profits and throughput in the prior two years, more than $40 million has been spent at the facility.
One major project was modifications to the beef floor, knocking area and lead-up race. Much of that was motivated by OH&S and animal welfare issues, but has also delivered greater efficiency and productivity.
A second major investment has been made in cold storage, including the installation of plate-freezers (Beef Central is preparing a special report on the role that plate-freezers play in the Australian beef industry), and a fully-automated Store and Retrieval System (SARS), for frozen cartons – the first of its kind in Australia.
"We're very pleased with the majority of projects and now expect management to deliver on the efficiencies provided by these investments," Mr Seccombe said.
In another sign of the times, NCMC told Beef Central that it had lost some of its service kill customers over the past 12 months – particularly some of those who were 'commodity beef' oriented.
Specialised sectors like Wagyu, in which Casino is one of the largest processors in Australia, remained a 'solid pillar' of the plant's weekly kill, providing regularity and helping spread risk across the business. Currently five or six of Australia's largest Wagyu supply chains get service kills done at Casino, representing perhaps 20pc of the plant's total beef throughput.
NCMC has also for the first time adopted a kill of manufacturing-type commodity animals – cows and bulls from the local region – as a means of underpinning rates of throughput.
"It's not necessarily profitable at present, but at least it is providing raw material to keep the plant operating," Mr Stahl said.
In the current cattle-starved environment, Casino is currently killing three or four days each week on both the beef and small chain floors, processing anywhere from 500 to 800 cattle per day. Significant retrenchments took place earlier among casuals, but permanent full time staff remain intact.
Growth in pork business
Another important strategic diversification for the co‐op has been its pork processing business.
"Our pork processing division continues to grow, and we are committed to growing the industry. The demand for protein continues to rise and pork in particular has a very solid case for growth, particularly when you consider Australia is still 10pc behind processing levels prior to the pork profitability crisis of 2008/09," Mr Seccombe said.
The chairman thanked long-standing boardmember, Lennard Blok, who retired in August after 13 years' service on the NCMC board.
"Lennard has made a tremendous contribution to the Board over his tenure, including four and a half years as deputy chair. His dedication, valuable industry knowledge and business acumen and insight into meat processing is unique, and he added considerable value to our discussions on strategic priorities, in particular operational matters," Mr Seccombe said.
John Seccombe and Neil Short were re‐elected to the Board for further three-year terms, while a board replacement for Mr Blok will be elected in December.
"The Board has continued to pursue improvements in its corporate governance functions and is focused on its strategic goals in order to position the Co‐operative for a commercially sustainable future," Mr Seccombe said.