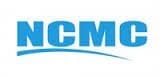 PROOF-positive of the strong financial performance of the beef processing sector in  the past year or two, the Northern Co‐operative Meat Co has announced plans to pay an additional incentive totaling about $3 million to its 1300 producer members this year.
The Northern Co‐operative Meat Co (NCMC) is the only producer-owned beef, veal and pork processing cooperative in Australia.
"Members will enjoying the financial benefits of supply chain integration after the NCMC board resolved last week to make the incentive payment to its producer members, the company said.
Depending on their size and livestock contribution, some larger NCMC beef members will receive around $50,000 under the scheme, Beef Central understands.
In a newsletter sent to members last week, chairman John Seccombe advised of the decision to reward members for their support, and to act as an incentive to encourage future support.
Mr Seccombe said the incentive payment would be distributed on the basis of about $17 per head for cattle ($1/head for pigs) for directly-consigned livestock processed at NCMC facilities within the financial year ended 28 June.
The payment is in addition to the normal carcase weight incentive payments on cattle that members receive on a quarterly basis.
In words which echo some of the sentiments being expressed in the recently-launched Senate inquiry into red meat processing, NCMC was established in 1933 by a group of farmers who "wanted a more equitable distribution of the fruits of their toil."
More than eighty years later, the cooperative is still focused on returning value to members by the way of incentive payments, dividends, rebates and the provision of additional member and livestock services.
Although unable to release official financial results for FY2015 at this point, Mr Seccombe, himself a producer member, noted the irony that low livestock prices over the past two years, due to drought, had had the opposite effect on processing profitability.
"It softens the blow a little knowing our producer-owned business not only has surplus to invest for future generations, but is able to incentivise member loyalty in this way," he said.
Mr Seccombe said in addition to the incentive payments, the NCMC board had approved a $30 million expansion of the plant's cold storage facility.
"This not only provides a means of lowering processing costs, but it is also a significant signal to stakeholders that the board is providing a long-term platform for the business."
When asked by Beef Central whether the co‐operative was looking for new members, Mr Seccombe said the board recently held-over applications while it reviewed certain board obligations. But now that that process was complete, it welcomed new members who were able to support the Co‐operative with stock.
More information on NCMC and the cooperative can be found here.
Interested parties can contact NCMC Chairman, John Seccombe, on 0427 633 127.