AN awareness campaign has been launched aiming to attract new employees and improve community perceptions of the red meat processing industry as a whole.
The Australian Meat Processor Corporation's new 'Meat: Your Future' campaign highlights the wealth of career options available in the $23 billion Australian meat processing industry.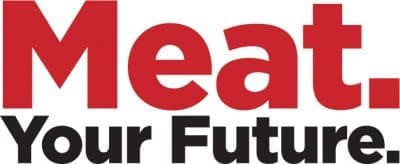 Red meat processing is the nation's largest food product manufacturing industry and the nation's second largest employer by sector, claiming to employ around 135,000 people*.
The AMPC believes the time is right to shine a spotlight on the opportunities that are available in an industry that is a cornerstone of Australia's economy, and has remained resilient during economic downturns.
"We're excited about 'Meat. Your Future' and the benefits for the industry as a whole, including attracting new workers to help meet the consumer demand for red meat," AMPC chairman Peter Noble said.
"Red meat processing is a well-respected domain that makes a significant contribution to the economy and it's time more people knew about the potential that a future in our sector can provide," he said.
A career in red meat processing is often overlooked, however the AMPC is aiming to highlight the benefits to prospective employees of this innovative, diverse and flexible industry.
Mr Noble acknowledged that the dedication of those currently employed in the meat processing industry had transformed it.
Influenced by new technologies and scientific developments on producing high quality red meat, this transformation had enabled growth and the need for more people to keep the industry sustainable, adapting to new challenges as they evolve, he said.
"Red meat processing is a valuable industry and its people are an equally valuable resource. By taking great care of employees and their career paths, red meat processing sets both the industry and its people up for success. That's something that makes us very proud."
The positive impacts of red meat processing were being felt on local, national and international scales, by both providing jobs and economic health to local communities whilst exporting to 86 countries around the world, Mr Noble said.
"The industry plays an integral role in a number of Australian communities, and the 'Meat: Your Future' campaign will engages with the people within those communities, sharing their inspiring stories to a broader audience," he said.
The campaign will be segmented into three smaller offshoots. The first of these to launch will be 'Meat: Your Partners', which acts as a 'call to arms', uniting the industry and all those involved in meat processing.
The broader campaign will focus on a variety of areas including stakeholder engagement, career opportunities, and public perception of the industry. The campaigns will include industry events, social media activities, a dedicated 'Meat: Your Future' website and an integrated marketing campaign.
For information about current opportunities for employment in meat processing, visit www.ampc.com.au.
* The meat processing industry directly employs 34,000 people, making it the second largest employer by sector, however including flow on effects, the industry employs 135,000 people. SOURCE: Feast of Ideas Report industry snapshot infographic.
Source: AMPC