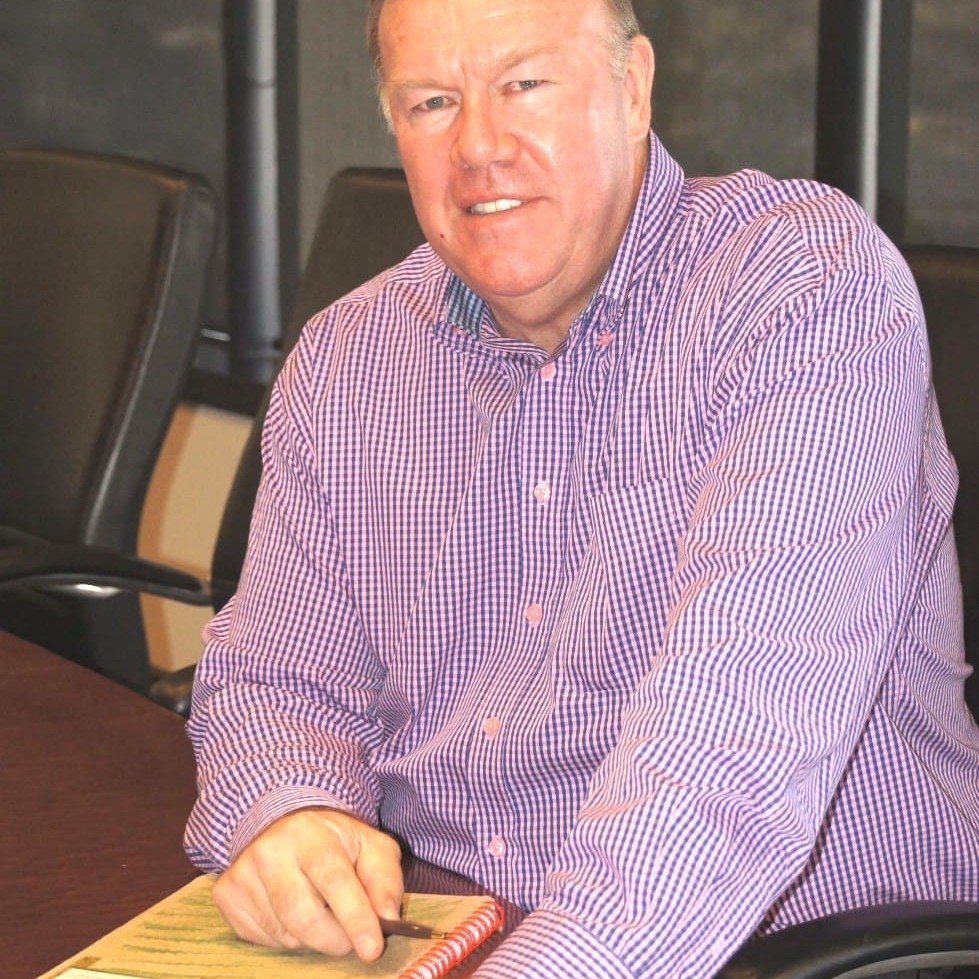 There has been a sudden rise in the value of Australian Agricultural Co shares on the Australian Stock Exchange in recent days, climbing today to a five-month high above $1.32.
As can be seen on the graph published as a click-through at the base of this page, AA Co shares have risen from around $1.11 in mid-August to finish today's trading at $1.32.5c – a 19 percent increase in value.
Daily volume in trading is also quite high, based on recent history, reaching almost 900,000 shares one day earlier this week.
Questioned about reasons for the movement by Beef Central this afternoon, chief executive David Farley said he believed it was a matter of investors responding to the signals provided in the company's half-year financials briefing on August 8.
During the briefing, the market was told the net loss for the six months to June 30 of $4.1 million was influenced by cattle marketing disruptions caused by persistent wet weather. The company's branding program at that point was 30,000 head behind schedule, and earlier rainfall had delayed the completion of first round mustering and branding, slowing turnoff of cattle to market.
However the world's biggest beef producer anticipated that higher second-half cattle turnoff and firming cattle prices through to Christmas would significantly improve on the first-half result, and the abundance of available pasture was expected to promote excellent carcase weights in the second half, further boosting the bottom line.
It was these cues to which investors appeared to be responding, Mr Farley said.
"Investors are making their own assumptions about the period ahead. Similarly, a lot of people read Beef Central, and pick-up on the prospects lying ahead with grinding meat demand and global beef demand generally, and form their own opinions," he said.
He said another factor was that there was no longer any 'overhang' in the market over the issue of whether Felda/IFFCO would sell its 16.89pc shareholding in AA Co, having declared at the half-year board meeting that it would retain its stake in the company.
Mr Farley also made a more general observation about the stock market, saying that 'everybody had gone for' yield stocks over the past two years, because of the way superannuation was structured.
"What investors are looking at now is where they go for growth stocks. They are increasingly looking for growth stocks and value, and rural property hasn't collapsed, anywhere – there have been some tight sales, but no fire-sales."
"AA Co has been trading at a 50 percent discount to net tangible asset value; we have a good, growing herd; we're going into a good demand environment; the June result was better than many expected. I think when you put a combination of those things together, the astute, smart, following investor is saying, 'Hey, there's value here'."
AA Co's current NTA (net tangible asset) value is around $2.13, and the recent share price went as low as $1.06 during June (see graph).
"There's a lot of room between that and NTA, and the company is performing," Mr Farley said.
He said he was not aware of any 'really big' parcels of shares changing hands in current trades.
"What the recent trading results are showing is that with 320 million shares on issue, even 300,000 or 500,000 shares a day is pretty thin volume. But what it is demonstrating is how tightly held the company is," he said.
Change of Govt's impact on meatworks project?
Asked whether last weekend's change of government in the Northern Territory had any implications for AA Co's plans to build its northern Australian abattoir near Darwin, Mr Farley said CLP-style governments had historically been a lot friendlier to agriculture than Labor governments.
"Historically, agriculture has enjoyed better prosperity under a conservative coalition government. It was a very negative Labor government towards the pastoral industry in the NT."
Asked whether AA Co had held discussions over its abattoir plans with the coalition in the NT before last weekend's election, he implied that such discussions had probably taken place.
"We work with any alignment of government, and more importantly, we enjoy working with good governments, and we find in the NT, the CLP understands agriculture, and sees a purpose for its agricultural governance."
"We think agriculture and indigenous engagement will prosper and flourish under this CLP government."
Mr Farley suggested AA Co was still on track to turn the first sod in the development of its Darwin meatworks project before year's end.
The company received formal responses from seven contactors when it went out with expressions of interest over the construction project, three of which qualified. The company hopes to have the tender process completed by late September or early October, with construction to start some time after that.
Mr Farley said many of the 'commentators sitting on the bench' had no idea of the amount of work behind the scenes in the approval process, engineering, regulatory and other processes involved in establishing a meatworks on a greenfields site.
So far the company had spent $14 million on a block of land, and a further $3.2 million on design, geotechnical and environmental work, before the project had even started.
He said governments could work two ways over such projects: in a supportive sense, or by intervening, often unnecessarily.
"They intervened in our northern industry once before, and we have to be careful that they don't intervene again, through unfavourable policy, or rulings, over environmental or trade issues. It's a two-edged sword. If there is sovereign risk in this, it sits clearly with the governments," he said.
Earlier, the AA Co board agreed to release an Information Memorandum to seek funding for the facility, which has a budgeted cost of about $83 million.
To see Beef Central's August 8 report on AA Co's half-year financials, click here.