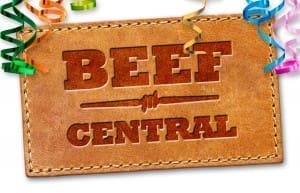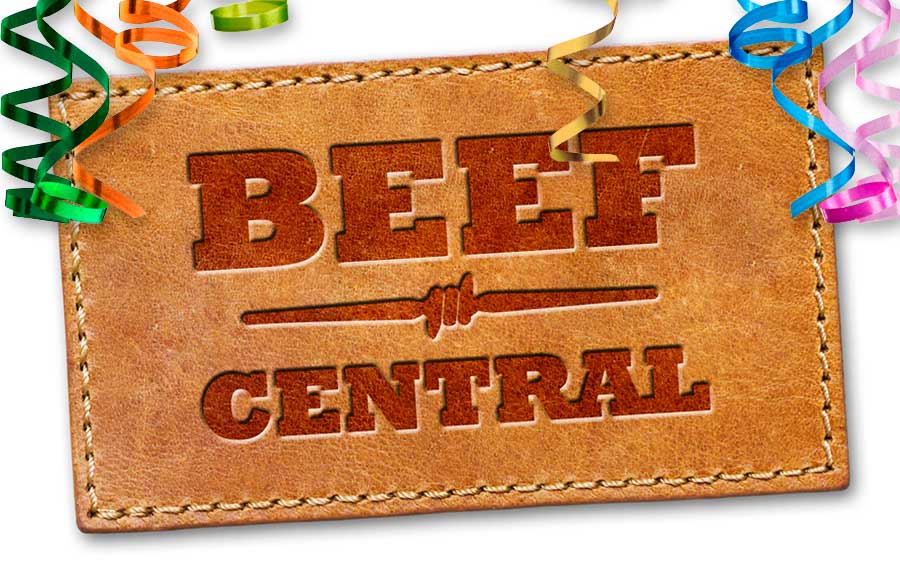 Back in 2011 when we started Beef Central, we thought we couldn't have timed things better. How mistaken we were!
Within months of our launch, beef industry confidence had been hit by several major shocks, including a catastrophic tsunami in our major market of Japan, the sudden rise of the Aussie dollar above parity with the US dollar which undermined the competitiveness of Australian beef in export markets, the controversial banning of the live cattle trade to Indonesia which sent the northern Australian cattle industry into a tailspin, and, perhaps most devastatingly of all, the rainfall tap turned off, plunging huge areas of northern and eastern Australia into severe drought.
In stark contrast to the well-timed start we had naively thought we'd enjoy, Beef Central instead had to endure something a baptism of fire as it tried to gain foothold in a difficult commercial operating environment, characterised by belt tightening and teetering confidence across the industry.
However we were determined to push on, basically because we firmly believed that a need existed in the rural media market for a daily national news service dedicated to the Australian beef and cattle industry.
It was clear that the internet and the widespread usage of mobile devices was fundamentally changing the way information could be delivered, and meant that for the first time producers across Australia, regardless of their location, could receive news and analysis as it happened, rather than having to wait for mail bag drops or radio broadcasts to catch up.
We also wanted to ensure we could provide a convenient daily news service for the entire beef supply chain at no cost to readers, which meant adopting an advertising-funded model to cover the costs of producing and delivering our exclusive daily news content. Our original business philosophy remains unchanged: "Content is King."
Fast forward a little and we're very pleased to report that Beef Central has just marked its third birthday, a milestone that may come as a surprise to some of our competitors who gleefully predicted our online news service wouldn't make it to its first Christmas.
The past three years have involved plenty of challenges for a couple of technologically-challenged former newspaper reporters
That Beef Central has not only made it to its third birthday but has experienced continual growth during that time is thanks in no small way to you, our regular readers, and to our many loyal and valued advertisers who have taken a punt on supporting a small and independently owned and operated rural media service.
The past three years have involved plenty of challenges for a couple of technologically-challenged former newspaper reporters, who knew a little about meat and livestock, but very little about how to open an internet browser let alone how to launch a brand new website when we started.
But thanks to our highly skilled and very patient friends at Generator – Chris Mackie and Derek Tan – and also to our support team who help with the behind the scenes heavy lifting – in particular business manager Cath Condon and our business development manager Roger Halliwell – Beef Central has managed to continue producing free daily news articles for the entire beef supply chain every working day for the past three years.
From our starting base of zero-readers in May 2011, our website is now visited by well over 45,000 individual readers (unique browsers) each month, with that growth occurring almost entirely as a result of readers, like you, spreading the word among friends and colleagues.
The profile of our readership closely mirrors the distribution of beef cattle across Australia
We've been interested to note that the profile of our readership also closely mirrors the distribution of beef cattle across Australia: 39.4pc of readers are in Queensland, 30.6pc NSW, 12.5pc Victoria, 6.98pc SA, 6.63pc WA, 2pc in the ACT, 0.74pc in the NT and 0.63pc Tasmania. International traffic, also, has taken us by surprise, with more than 12,000 visits from overseas readers in a typical month.
We have focused on building the business for the past three years, with surplus funds re-invested into new features and content. Examples include the development of a mobile version of the website for smartphone users, new initiatives such as the introduction of our Jobs Central recruitment section, the addition of expert commentators to Beef Central's ranks such as leading US cattle market analyst Steve Kay, upgrades that give advertisers the ability to cost-effectively target individual segments of the industry, the introduction of webinars, and most recently, a major website upgrade which comes into effect from today.
You'll notice several changes to the look and feel of our website today, which are designed to make it easier for readers to navigate pages and find news and information of specific interest. The re-design also adds even greater opportunities for advertisers to promote their products and services to an engaged and targeted audience of beef industry stakeholders across Australia.
We'll tell you more about the new site and how some of its new features work tomorrow, but in the meantime we'd love to get your feedback.
So that is the Beef Central story, three years on. We have always maintained that our specialised industry-specific news service is unique to what else is available in the rural media and in that sense it complements, rather than threatens, existing rural media services.
We also believe that the new level of competition that Beef Central has brought to the rural media sector has provided benefits across the beef industry, by making all news providers compete that bit harder to get important news, and giving advertisers greater choice and bargaining power than previously existed, even for those who do not currently advertise with Beef Central.
On that note we would like to make special mention of our deeply committed long-term advertisers – many of whom have been with us since day one – Zoetis, NAB, Graincorp Liquid Feeds, JBS, Teys, ACC Allflex, Lallemand and Hamburg Sud. We hope you will consider these companies and our broader advertisers when doing business across the Australian red meat supply chain.
Again, thank you for your support of Beef Central during our first three years.
– Beef Central publishers Jon Condon and James Nason