SOUTHERN Asia beef industry stakeholders have a unique opportunity to gain valuable market insights and to network with others via an online event being conducted by Meat & Livestock Australia next week.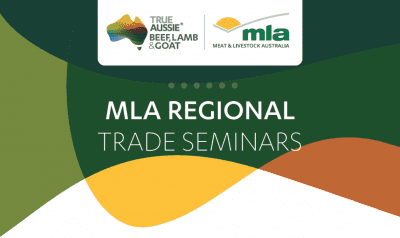 The Southern Asia Virtual Trade Seminar, which is being convened by MLA on the mornings of 24 and 25 November 2020, includes a range of virtual seminars and networking events tailored specifically to the region's beef industry.
The session on the first morning will focus on the market outlook while the second morning will deal with trends, with both sessions including Q&A panel sessions and networking opportunities. A number of red meat exporters would also be showcasing on the virtual event.
Speakers across the two morning sessions will include MLA managing director Jason Strong; general manager for international markets Andrew Cox; global trade development manager Tim Ryan; market insights analyst Linh Nguyen, sustainability communications manager Sarah Hyland; supply chain technical specialist David Carew; in addition to Southeast Asian business operators including Rick Stephen, SATS, Filippo Candrini, Happy Fresh and Ynyr Jones, Classic Fine Foods; and Lucas Glanville from the Grand Hyatt and Melinee Leather from the Australian Beef Sustainability Framework Steering Group.
To view the full program and to register for the online forum please click here