A 16-year veteran with an enviable reputation and a newcomer still finding its place in Australia's branded beef spectrum shared the top honours in the Royal Melbourne Fine Food Awards announced yesterday.
In one of the biggest branded beef and lamb competitions in Australia, Gold Medals were awarded yesterday to Certified Australian Angus Beef out of T&R Murray Bridge, and Wingham Beef Exports' Manning Valley Naturally brand entries.
The winners demonstrated the wide spectrum of production systems now employed to produce premium beef brands in Australia: CAAB in this case was 150-day grainfed, while Manning Valley Naturally celebrates its grassfed origins, relying heavily on the 'Natural' tag as a key brand attribute.
Yesterday's results in Melbourne (see full medallist list at the bottom of this article) clearly showed that products from across the full palate of beef brands can appeal to judges, rather than just those at the highly-marbled end. Medal winners came from four mainland States.
Nippon Meat Packers' Manning Valley Naturally program, launched only in late last year, was profiled in detail on Beef Central in this November article, "Natural brand program good fit for Wingham."
Produced out of the company's Wingham Beef Exports plant in NSW, the brand is one of the latest to join the 'Natural' beef trend across Australia.
Manning Valley Naturally is a region-specific brand identity devised by the Greater Taree City Council as a marketing initiative designed to showcase the region's abundant high quality produce. The name is used for beef, under license agreement, by Wingham Beef Exports.
Wingham general manager Grant Coleman said the Manning Valley and surrounding districts located between the Mid North Coast, Lower Hunter and Tablelands was a highly productive grazing region with a high proportion of British-bred cattle, making it ideal location for a quality MSA-driven brand initiative.
The brand program takes the premium end of the plant's throughput, looking for milk and two-tooth grassfed cattle, no-HGP, mainly British base. The program is divided into an MSA boning groups 1-3 category, aimed at the upper level restaurant/butcher shop trade, and boning groups 4-10 for the remainder.
Because smaller beef herds are a common feature of the Manning River Valley area, the program will cater for a relatively wide carcase weight range, from 180kg to 350kg. The wide range of cuts size will tend to see butchers taking the lighter carcase range for more manageable portion size, and the food service trade the bigger bodies.
The brand is marketed through Nippon's domestic wholesale arm, Beef Producers Australia.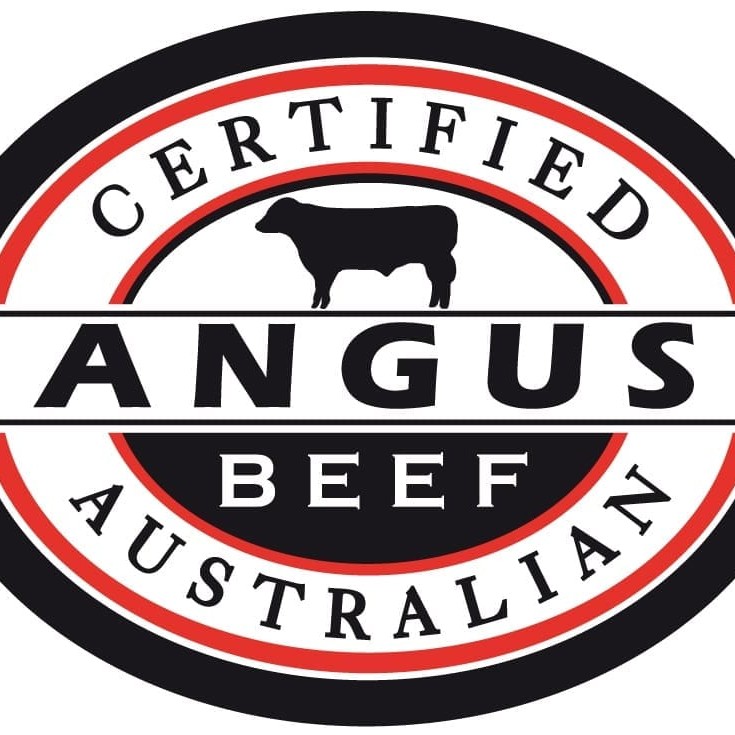 Meanwhile, for Melbourne Fine Foods' other Gold Medal winner, Certified Australian Angus Beef, the result adds to a long list of awards garnered over the program's 16-year lifespan.
Australia's largest commercial brand, CAAB has grown from humble beginnings in 1996 to become the largest and arguably one of the most successful brands in the country (See this morning's separate article "Melbourne win endorses CAAB's program."
The Melbourne branded beef competition proved to be a strong showcase for Certified Australian Angus Beef and it's related grassfed 'Natural' program, Angus Pure.
Apart from the gold medal winner from licensed CAAB processor, T&R Pastoral's Murray Bridge abattoir in South Australia, an Angus Pure entry also sourced from T&R earned a silver medal, while a CAAB sample from another licensed processor, Teys Australia's Wagga plant, earned a bronze.
A statement issued yesterday by Royal Melbourne Fine Food Awards said judges were impressed with the high standard of the 18 entries into the Branded Beef category, which earned 12 medals in total, comprising two gold, four silver and six bronze.
The awards use the 'wine' system of judging, where medals are awarded on the points achieved, rather than simply first, second, third. This means more than one entry can achieve the same medal ranking.
Conducted by the Royal Agricultural Society of Victoria, the annual celebration of fine foods from across the country is judged over two days at Melbourne Showgrounds. High calibre judges were recruited from both the hospitality and meat processing sides of the industry.
"Blind tastings and the pointed judging system used ensures integrity and credibility behind the judging process," spokeswoman Ann Houlihan said.
Winning a medal at the RMFFA was a recognition of excellence, and medals on award-winning products were a valuable marketing tool for winners, she said.
Gold medal winners are eligible to win the Champion Trophies, which will be presented at a presentation luncheon on September 23 during the 2012 Royal Melbourne Show.
Five of the six gold and silver medals awarded this year were either Angus-specific programs, or heavily influenced by Angus genetics.
Beef's Central's weekly kill report published yesterday suggesting the Wingham plant's upcoming closure from July 31, was 'partly influenced' by current market conditions was incorrect. The two-week maintenance closure is part of a normal annual seasonal closure process, when cattle numbers are low.
2012 Melbourne Fine Foods Branded Beef Medal Winners
Gold:
Certified Australian Angus Beef – T&R Pastoral Certified Australian Angus Beef – NSW
Wingham Beef Exports – Manning Valley Naturally – NSW
Silver:
Certified Australian Angus Beef – T&R Pastoral, Angus Pure – NSW
Stockyard Meats – Stockyard Gold, MSA Grainfed – QLD
Aldi Stores – Highland Park Grassfed Beef – NSW
Richard Gunner Fine Meats – Coorong Angus Dry Aged – SA
Bronze:
Atron Enterprises – Condabri Beef – NSW
Atron Enterprises – Spring Grove Beef – NSW
Certified Australian Angus Beef – Teys Australia CAAB – NSW
Oakey Abattoir – Oakey Angus Reserve – Qld
Farmer Dan – Farmer Dan Free-Range Beef – VIC
Richard Gunner Fine Meats – Coorong Angus – SA.