Last week's surprise announcement by US beef processor Tyson Foods that from next month it will no longer accept cattle treated with the beta agonist growth promotant, Zilmax, has sparked a response from the product's manufacturer, Merck Animal Health.
In a statement issued this week, Merck said that animal well-being was a priority for the company, however 30-plus years of rigorous, well-documented research supported the product's benefits and safety.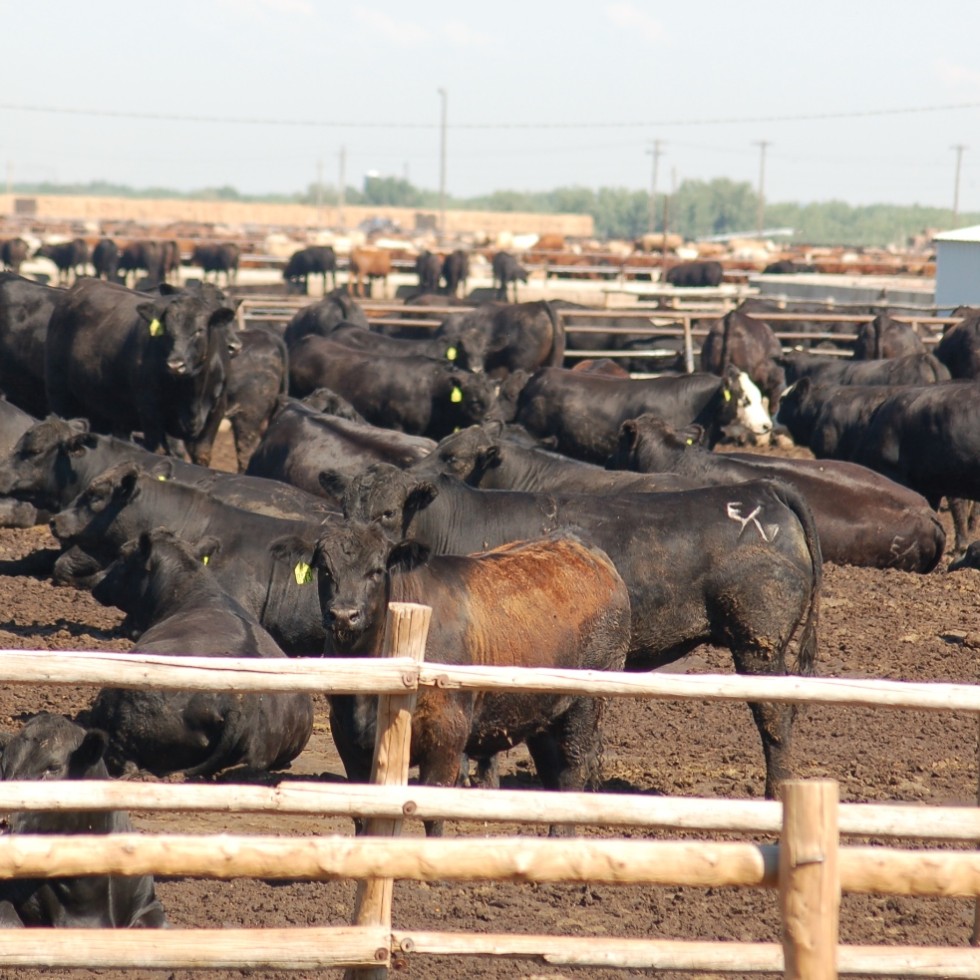 "Worldwide regulatory agencies have reviewed extensive data on Zilmax and have concluded that use according to the label, it is safe in cattle. This data included rigorous animal health safety and well-being studies conducted by university experts that found the behaviour and movement of cattle fed Zilmax is normal," Merck's statement said.
As described in this earlier Beef Central article, Tyson, the largest processor of fed cattle in the US, has taken the surprise step of excluding slaughter cattle fed Zilmax, due to concerns about 'animal well-being,' including lameness and shortness of breath.
The issue has particular resonance for Australia, because MSD (Merck) has made moves recently towards registration of Zilmax for use in Australian beef production systems.
The widespread adoption of beta agonists in the US beef industry (it is estimated that up to 80pc of fed cattle receive the feed additive) has been a key reason why US beef production has managed to stay so high, while the national herd has fallen to 50-year lows. Used at recommended rates over the final 20 days of feeding, Merck claims cattle fed Zilmax show an 11-15kg improvement in carcase weightgain. Big advantages are also seen in feed efficiency and carcase meat yield.
Merck said it was surprised by Tyson's decision to suspend the slaughter of cattle fed the product. "We are confident that, based on all of the available data on Zilmax, the experience reported by Tyson is not attributable to Zilmax," a company statement said.
"Indeed, Tyson itself points to the fact that there are other possible causes and that it does not know the specific cause of the issues it recently experienced. We will continue to work with Tyson to help it identify those other causes. Again, we are confident that the totality of our data does not support Zilmax as being the cause of these experiences, and we remain confident in the safety of the product," Merck said.
The company's full statement can be read here: http://www.merck-animal-health.com/news/2013-8-8.aspx
In response, Merck says it will establish a five-step program to 'Ensuring Responsible Beef' that includes:
Immediately re-certifying every individual that feeds Zilmax to cattle
Initiating a scientific audit following cattle fed Zilmax from the feedyard to the packing plant 'to determine potential causes of lameness and other mobility issues'
Reinforcing appropriate management practices for its feeder customers
Creating a 'Merck Animal Health Advisory Board' including feeders, packers, cow-calf operators and animal health and nutrition experts to review the available data; and
Sharing all findings publicly.
Since Tyson's announcement, other major US packers including JBS, Cargill and National Beef have signalled that they will continue to accept cattle from suppliers using Zilmax.
Cargill, which at one time did not buy Zilmax-fed cattle due to meat quality concerns, made its announcement quickly last week. The others have followed suit this week.
JBS spokesman Cameron Bruett told the Wall Street Journal his company had a "heightened interest" in the matter, but would continue to accept animals fed the additive.
However a video of apparently lame cattle presented recently by JBS USA's animal welfare director at the National Cattlemen's Beef Association conference in Denver has helped fuel further debate about the use of beta-agonists in livestock production.
US website Meatingplace.com was told that JBS's head of animal welfare, Dr Lily Edwards-Callaway, showed the video during a discussion on "certain tools used in production including beta-agonists" because JBS wanted feedback from other animal welfare experts in attendance.
Dr Edwards-Callaway apparently told the NCBA meeting the cattle had been fed a beta-agonist, but that other factors, such as heat, transportation, genetics and animal health, may have caused the cattle to struggle to move.
The video was captured in JBS plants in recent months with remote cameras used regularly for internal auditing of animal welfare performance.
The US cattle industry's representative body, the National Cattlemen's Beef Association, issued a statement saying, "Cattlemen and women believe in making decisions about the use of animal health products like beta-agonists based on science, not speculation. At this time, there is no scientific basis for saying the use of beta-agonists caused the animal welfare concerns cited by Tyson in its decision to stop buying cattle fed Zilmax."
Impact on US beef production
Writing in their Daily Livestock Report, analysts Len Steiner and Steve Meyer said the US beef supply impact from Tyson's decision over Zilmax was always going to be dependent on whether other large packers following the company's lead.
"Combine the competitors' decisions to not follow Tyson with Tyson's continued acceptance of cattle fed Optaflexx (an alternate beta agonist which has not been implicated in Tyson's current ban) and we don't see where there will be a material impact on fed beef supplies after the ban starts on September 6," Len Steiner said.
The only change would be a slight reduction in weights (DLR suggested 2.7 to 3.7kg, on average, per head or about 1pc) for the 25pc or so of all US fed cattle that are processed by Tyson. Those figures would suggest a total decrease in US beef volume of less than 0.25pc.
Another economist estimated that if Tyson processed cattle using neither Zilmax nor Optaflexx, the annual US beef supply would decline by 27,000t to 55,000t depending on the exact level assumed for current Zilmax usage. If, however, 75pc of Tyson's fed cattle suppliers switched to Optaflexx, he estimated an annual beef supply reduction in a range from 16,000t to 32,000t.
"It is ironic that Tyson's announcement came just one day after a meeting of beef industry participants in Denver to discuss beta agonists and their impact on animal welfare," the Daily Livestock Report said recently.
"We understand that the meeting was far from harmonious with some parties defending the additives as scientifically-proven and sound, while others cited numerous instances where the product had caused severe lameness."
"It strikes us that the fact that there was a meeting at all, to discuss beta agonists signifies some serious challenges."
Mr Steiner said the resolution of the situation was important to the US beef industry.
"Beta agonists are a major reason for the sharp increase in slaughter weights observed in US cattle in early 2012. It is hard to find any other reason that weights would increase sharply in the face of high feed costs and then remain high, even when feed prices rose to record-high levels," he said.
"In addition, the extra carcase yield provided by beta-agonists is an important factor in the economics of packing plants."
Reader comment:
Beef Central reader Greg Steer has provided some feedback to Beef Central this morning on the issue, sayin he got annoyed when read that the US National Cattlemens Beef Association, in a recent commentary (click here to view) suggested "Beta-agonists are approved for use in the US, Canada, Australia and two dozen other countries across the developed world."
While beta agonists are not registered for use in beef in Australia, the NCBA is partly right, Greg: the coumpounds are approved for use in Australian pork production. The pig industry has access to a product called Paylean, based on the beta agonist, Ractopamine. The big difference, of course, is that the Australian pork industry, however, exports virtually no product, while the beef industry is 70pc export dependent.
"MLA should correct these misconceptions," Greg told Beef Central this morning.
Read Beef Central's earlier special report on the debate over the prospect of introduction of Zilmax to Australian beef production here.