AFTER a year of debating which agency should oversee regulation of cell-cultured proteins in the United States, a formal agreement has been reached between the US Department of Agriculture's Food Safety and Inspection Service and the US Department of Health's Food and Drug Administration to jointly oversee regulation of the emerging food industry.
The agreement will give the FDA regulatory oversight of the initial stages of lab grown meat production including 'cell collection, cell banks and cell growth and differentiation'.
Oversight responsibility will then transfer to the Food Safety and Inspection Service from the 'cell harvest stage'. It will also have oversight of production and labelling.
Indeed how lab-grown products should be labelled in future remains the big unresolved issue. Cell-based advocates believe their product is meat and should be labelled as such. Livestock groups strenuously oppose any use of the term meat for anything other than conventionally produced meat from animals. Lawmakers in more than a dozen States have introduced legislation that, if passed, would prevent cell-cultured products from being sold under the label 'meat'. Missouri has passed legislation that prohibits anything not "derived from harvested production livestock or poultry" from being marketed as "meat" in the state. Cell-based advocates have filed a law suit in response to Missouri's law, alleging it infringes freedom of speech.
The USDA's labelling authority would override that of the States, as one US media outlet explained: "If the USDA says that cell-based meat products can be labelled as "cell-based meat," "slaughter-free meat," "clean meat," or any of the other terms that have been proposed, that should settle the question".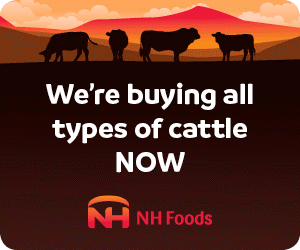 However, as has happened in Missouri, it is still possible that whatever the USDA rules those who disagree will to challenge it in the courts, so further lengthy legal fights are anticipated before the issue is finally settled.
So far the announcement of the joint FSIS-FDA agreement has been largely welcomed by stakeholders on all sides.
US livestock industry groups want to see regulatory scrutiny applied to the emerging industry and its many, as yet unproven, claims of food safety and environmental superiority, with commercial proponents still yet to disclose significant details about the production processes, ingredients and energy and water requirements that will be needed to produce lab proteins at the scale required to replace conventional meat production.
The commercial proponents of cell-cultured products also see regulatory oversight by an independent Government agency as an important step in helping to overcome the 'ick-factor' associated with test-tube food production and building consumer confidence in their product.
The US agencies involved were also motivated to sort out the regulatory oversight issue as soon as possible out of concern that continued uncertainty surrounding future regulatory issues could push investors offshore to countries further advanced in developing lab-grown foods such as Israel.
In a media release announcing the agreement the USDA said the collaborative approach with the FDA "will ensure cell-cultured products derived from the cell lines of livestock and poultry are produced safely and are accurately labeled".
FDA Deputy Commissioner for Food Policy and Response Frank Yiannas said stakeholders in conventional and emerging food production industries wanted clarity on how regulators would move forward with a regulatory regime to ensure the safety and proper labeling of cell-cultured human food products while continuing to encourage innovation.
"Collaboration between USDA and FDA will allow us to draw upon the unique expertise of each agency in addressing the many important technical and regulatory considerations that can arise with the development of animal cell-cultured food products for human consumption."
To view the Formal Agreement, visit the FSIS website here
Reaction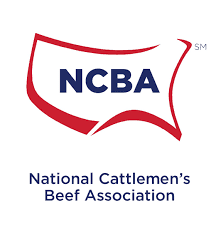 The National Cattlemen's Beef Association  said the agreement "solidified the USDA's lead oversight role in the production and labeling of lab-grown fake meat products".
"This is what NCBA has been asking for, and it is what consumers deserve," NCBA resident Jennifer Houston said.
"Under the terms of the agreement, USDA will be responsible for inspecting all facilities that harvest, process, package, or label cell-cultured products derived from livestock or poultry.
"All product labels will also be subject to USDA's pre-approval and verification process. We look forward to working collaboratively with the USDA and FDA on next steps, including the development of a more detailed framework concerning the cell harvest stage.
"Ensuring that all lab-grown fake meat products are safe and accurately labeled remains NCBA's top priority."
The NCBA has also produced a one-page summary of questions it says remain outstanding about lab-grown foods – view here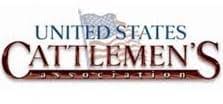 United States Cattlemen's Association (USCA) President Kenny Graner issued the following statement in response to the agreement:
"The petition for rulemaking submitted by USCA last year has been cited by agency officials as the catalyst for the discussions we are having here today on foods produced using cell-cultured technology. We are encouraged by USDA and FDA preemptively formalizing a joint regulatory framework prior to the commercialization of these products. Further, we're pleased with language in the formal agreement that will allo
w USDA FSIS pre-market labeling authority.
"However, we'd like to reiterate our position that the term "meat", and more specifically "beef", refers to products derived exclusively from the flesh of a bovine animal harvested in the traditional manner. Under the formal agreement, it appears that USDA FSIS will issue the USDA meat inspection stamp to be used on these products.
"USCA is strongly opposed to the utilization of any of the three purple-inked USDA meat inspection stamps for cell-cultured product. A new stamp should be created for cell-cultured products that is inspected by USDA and by state inspection agencies, using a different format and color ink on the stamp. Neither the Federal or State meat inspection stamps should appear on the cell-cultured protein products, retail packaging or wholesale containers.
"We look forward to continued dialogue with USDA, FDA, livestock stakeholders, and cell-cultured foods manufacturers to implement a regulatory framework that ensures consumer safety and avoids intentional consumer confusion."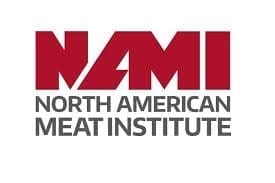 The North American Meat Institute applauded the joint regulatory framework.
"The framework announced today will ensure cell-based meat and poultry products are wholesome, safe for consumption, and properly labeled," NAMI President and CEO Julie Anna Potts said.
"We support a fair and competitive marketplace that lets consumers decide what food products make sense for them and their families, and this agreement will help achieve these goals by establishing the level playing field necessary to ensure consumer confidence."
The agreement outlines the significant role USDA should play in regulating cell-based meat and poultry products – a position the Meat Institute affirmed in written comments and oral testimony to the agencies. USDA's Food Safety and Inspection Service (FSIS) conducts rigorous, daily inspection of all federal meat and poultry plants, and its strong label approval pr
ocess gives consumers confidence that products are accurately labeled and not represented to be something they are not.
"We thank the agencies for developing a comprehensive regulatory framework that reflects the strengths and experience of FDA and USDA," Potts said. "We look forward to working with them to implement this system in a manner that upholds the strongest food safety standards and ensures consumers continue to enjoy the most wholesome, affordable meat and poultry supply in the world."

Plant- and cell-based food group The Good Food Insitute also welcomed the formal agreement, describing it "as a significant step forward in providing a transparent and predictable regulatory path to market for cell-based meat".
Director of Policy Jessica Almy, Esq., said the agreement would help to ensure the US did not fall behind Israel, China, Japan, the Netherlands, Singapore, and other countries that were moving quickly to create a clear path to market for cell-based food products.
"Today's agreement is a strong signal that the USDA and the FDA will work together to ensure that cell-based meat and poultry products are safe and accurately labeled. Specifically, the agreement provides that USDA will pre-approve labels and also verify them through inspection, consistent with existing regulations. With this leadership at the federal level, there is no need for states to pass legislation that would censor these labels before cell-based meat even comes to market," she said.
"We are excited about the opportunities this agreement affords for American agricultural producers to provide innovative methods of producing products that meet American consumers' desires for healthy, humane, and sustainable protein sources."
Uma Valeti, CEO of cell-based food producer Memphis Meat said on Twitter the company "will work with both FDA and USDA to bring safe & truthfully-labeled products to market."