AUSTRALIA is likely to have a freshly-minted Free Trade Agreement with the United Kingdom within hours, trade and media sources have suggested this morning.
In the UK for the G7 meetings, Australian Prime Minister Scott Morrison and his UK equivalent, Boris Johnson met in London overnight to thrash out the details of the agreement.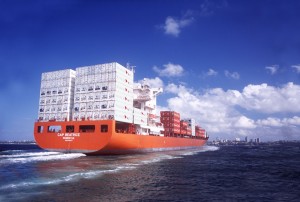 The BBC this morning said the pair had reached an 'in-principle agreement' for the deal, which is set to be the first major deal struck by the UK since its departure from the European Union last year.
A formal announcement of the trade deal is expected to be made this evening, Australian time (Tuesday morning in the UK), before legislators in each country attempt to pass the agreement into law.
Australian government and meat and livestock industry contacts declined to comment on the deal's prospects in recent days, concerned about the sensitivities involved in the negotiation process.
There had been disagreement between the two countries over Australian agricultural exports, and requirements for British backpackers to work in Australia. Sticking points remained on agriculture, where Australia is dissatisfied with the British proposal to take 15 years to phase-out tariffs and quotas on beef, lamb and sugar, and on labour mobility.
An earlier statement from trade minister Dan Tehan said the agreement was a "win for jobs, businesses, free trade and highlights what two liberal democracies can achieve while working together."
However as recently as yesterday, Mr Tehan told UK media there were 'still outstanding issues to be resolved."
Speaking to the Australian Financial Review's European correspondent Hans Van Leeuwen yesterday, Mr Tehan would not be drawn on those issues specifically, but said that if the Australia-UK deal was not right, the two sides would have to negotiate all over again when Britain begins talks to join the Comprehensive and Progressive Agreement for Trans-Pacific Partnership, which includes 11 Pacific Rim countries.
"If we get this right, then that means the UK will not have to negotiate again with us during their accession to the CPTPP. So, there's a lot at stake for us to make sure that we get this agreement right," Mr Tehan told the Financial Review.
"So, we want to make sure that the substance is there, that it's comprehensive, that it's ambitious, and if we need to take more time we'll take more time. My hope is that… we'll be able to resolve the outstanding issues, but the clock's ticking and time is running out."
Prime Minister Scott Morrison has consistently said he wants the "The right deal for Australia, not just any deal."
Britain is under pressure from its farming sector which has raised concerns that it will be undercut by cheaper Australian product. UK farmers say British goods are more expensive because they are produced to higher environmental and animal welfare standards.
Proponents of the deal — including former Prime Minister Tony Abbott, who now serves as an advisor to the UK Government's Board of Trade – have highlighted Australia's historical and cultural connection with the UK to push the deal over the line.
The Australian deal is particularly significant for the UK, because it would be the first major new trade agreement Britain has signed since leaving the EU. Farmers see it as setting a precedent that will then be demanded by New Zealand, the US, Canada and others wishing to establish closer trade tiers.
Finance minister Simon Birmingham, who oversaw initial negotiations as former Federal trade minister, earlier said an agreement would be a big win for farmers and small businesses.
"It will only be done if it's a good deal for Australia, and crucially in that sense is making sure that our farmers and agriculture sector get the type of export access, along with other small businesses that we expect in a trade agreement to truly open up markets and flow between two nations," Sen Birmingham said.
"If we can get back to a position where we have substantial elimination of tariffs and quotas for Australian goods, as well as an opening up of services markets, then it does provide access to a significant, high value market in the UK."
The UK was Australia's eighth-largest bilateral trading partner in 2018, according to the Department of Foreign Affairs and Trade, with two-way trade valued at $26.9 billion.
The president of the National Farmers Federation, Fiona Simson, has previously said that the volume of Australian red meat to the UK, in the context of the UK's total red meat imports and Australia's total exports, was "very, very small."
Ag Minister Littleproud's responses to media questions
Late this morning, Agriculture Minister David Littleproud fielded media questions at the Parliament House Press Gallery.
Here's a transcript of what was said.
QUESTION: What can you tell us about the free trade in principle agreement that we kind of know of?
DAVID LITTLEPROUD: Well, the details of that in principle agreement will be revealed around 6 o'clock tonight. Both prime ministers will come together in London to make sure that they can announce it, but the details of that are being finalised now. It's important to get this right. As the Prime Minister said, we don't need to rush this, but we've been able to leverage the strong relationship we have with the UK to get to an in principle agreement, but those details have to be finalised in the coming hours. But that's an exciting thing for not only Australian agriculture, but for our economy.
QUESTION: Agriculture was a sticking point for both sides, really. How have we managed to get through that?
DAVID LITTLEPROUD: Well, through goodwill and negotiation. And obviously, there's around $732 million worth of Australian agricultural exports. We actually import over $850 million worth of exports from the UK. So while UK would be another feather in our cap, free trade agreement number 15, most of our nearly $50 billion worth of exports go particularly to Asian and ASEAN countries in the Middle East. So, while this isn't a panacea, it's just another feather in our cap and it'd be a good one to allow our exports to be able to diversify if they wanted to.
QUESTION: If Australia does preclude British citizens from having to do remote rural work as part of their visa, how will Australia meet the shortfall in labour in the ag sector?
DAVID LITTLEPROUD: Well, look, if that becomes part of the agreement, the National Party has secured an agreement with the Prime Minister around a mechanism that would rectify that. In fact, not just rectify, we would actually build on the need for further overseas workers to do this work, because unfortunately, Australians have not just wanted to do this. And so, farmers do not have the luxury to sit around and wait for someone to turn up. When their product is ripe, it needs to get from the paddock to your plate. So we have got an agreement that will work through that. That is subsequent and external to any free trade agreement, but it is something that the National Party has made sure that we have put on the table with the Prime Minister and the Trade Minister in making sure that if they have negotiations on this, that there is a countenance to that that will make sure that Australian agricultural seasonal workers would still come.
QUESTION: So would that apply to British workers or is it something that will have to be work out for other foreign workers?
DAVID LITTLEPROUD: Well, the details would be announced, obviously, if we can get to this in principle agreement tonight. A lot of work has been done that already, and so we're very confident that if that formed part of the free trade agreement, then we'll be able to give our Australian farmers the confidence of knowing the labour supply will be there.
QUESTION: Will the Nationals consider not supporting any FTAs if it gets pushed through, if it gets pushed through parliament if it's not up to scratch?
DAVID LITTLEPROUD: Well, I don't think we're going to have to get to that point because we've worked in good faith, we've got a mechanism that we believe will meet the requirements, go further, in fact, and give us the market access that our farmers also want.
QUESTION:   Is there anything in the deal in terms of imports to Australia that you think will make it cheaper for Australian consumers?
DAVID LITTLEPROUD: Look, again, that will be in the details the Prime Minister announces tonight, but from an agricultural perspective, we already import about $850 million worth of impact produce. And obviously, there'll be some more opportunities for UK farmers, as we're saying for Australian farmers. We're not afraid to compete. I mean, when the UK left us in the '70s, we found this thing called Asia, and they've been very good to us. Our Asian and ASEAN family have supported us well. We've grown our agricultural book now to $66 billion and nearly our exports of that to $50 billion. So this will give us the opportunity- our farmers the opportunity to send some of the best beef and sheep and wool into the UK.
QUESTION: Are you surprised or disappointed that your UK counterparts have, even in a free trade agreement negotiation, saw protectionist measures like quotas on things like Wagyu beef?
DAVID LITTLEPROUD: Well, you've got to understand the domestic politics of the UK. I mean, Australia went through that debate some years ago. I'm proud to say that Australian farmers are prepared to compete with anyone in the world. We are- of the 37 OECD countries, there is only one country who subsidise their farmers less than Australia. We play on a level playing field. We're just saying to the rest of the world, come with us. This is the opportunity to do it. You shouldn't be afraid to compete, it's a big world. We're not going to be able to flood any market. We're a nation of 26 million people who produce a food- enough food for 80 million. So, we're not any threat of flooding the market. We don't bulk produce in this country. We're a high-end producer, and so that's why we're saying no one should fear Australian agriculture.
QUESTION: You mentioned in the 70's the UK left us then without Asia. We've now seen tariffs through China. Has it kind of come full circle?
DAVID LITTLEPROUD: Well, I'll let others come and tag on that. But we're- we'd be happy to welcome the UK back. But Asia is still very strong. China is still very strong. If you put this into context, last year, despite five abattoirs losing access to China, we met our quota under the ChAFTA agreement in June when we normally do it in October, November, of the year for red meat. So, the demand- this is the business level for red meat into China from Australia is still hot and it's still going out the door. But we are continuing to make sure we're saying to our exporters, we're giving them the opportunity to diversify, to look to other places, if that's your decision. But ultimately, it's not our decision to force farmers or exporters to export in one particular market. That's a commercial decision they make. The government should never tell them where they should export to.
QUESTION: Within our agriculture, are there any particular sectors that you think [indistinct] potential growth area for them?
DAVID LITTLEPROUD: Well, I think you'll see that not just beef and sheep, but also dairy and rice and sugar are also [indistinct] factors of this. So, I think Dan Tehan and the team have done a great job. We've been working together on this for some time, and if we can come off tonight and our prime ministers are able to get that agreement, that they basically in principle got to over dinner last night, we'll go to the next level, I think this is the next step that will benefit everybody, not just in agriculture, but it goes further than that.
QUESTION: Just on the market history, when Australia- when the UK joined the EEC in the '70s, it was devastating for exports. How much- is this a particularly big deal or is Australia really moved on now and this is only sort of- kind of a boutique trade agreement for certain goods?
DAVID LITTLEPROUD: Well, when you put it into context, we're exporting 730 million to the UK and exporting nearly 50 billion everywhere else around the world in an agricultural perspective. This will be an important agreement, make no mistake, and gives us an opportunity to build on that. But it won't be the panacea be all of everything. The reality is this is just giving diversification opportunities to our farmers and giving the UK population the opportunity to have the best product in the world on their plates and in their stores.
QUESTION: Just in regards to the mechanism. Obviously, you can't talk about the details but can you clarify that it is specifically to address potential worker shortage for agriculture? And if it's something that more likely applies once international borders reopen rather than something that can address the current shortages issues?
DAVID LITTLEPROUD: Well, it will go to addressing the seasonal agricultural supply. We've already made available 25,000 men and women in 10 Pacific nations, of which only 7000 have come here because we can't get the states to agree on the health protocols for which to bring them. So, we'll continue to work with those states to try and achieve that. But the mechanism that we'll create will be one that will look to ensure that where we are able to bring these men and women from to do this work is safe and a COVID environment and beyond that.
QUESTION: Minister, you mentioned Australians not wanting to do some of these jobs. We've got another report out today that blueberry pickers are getting as little as $10 a day, grapes $9 a day. Isn't there a structural problem within the industry about wages and conditions that means Australians don't want to do these jobs?
DAVID LITTLEPROUD: Well, with respect, I would simply say that you need to be careful about the report and the source of it comes from a union. Now, I'm not necessarily against all unions, but I think we need to look at it in the context that we should. If there are issues where we are finding where people are being exploited, there are mechanisms in place in which to address that, and that's what we need to continue to do and that's what the workforce strategy is building on to make sure that no one is exploited. And it's important that we continue through working with the states to achieve that. And this comes between piecemeal and hourly rates. And if you talk to some of the workers, they actually fear that having piece work taken away from them because they make more money. So, we've just got to be careful and put in a context. And while it's a great headline from a union, I think it's important we put it in context and look at it across broader data and understanding. Not saying that there are people out there trying to cut corners, but if they are, you cut them out and you move on and make sure that there is a structure around those that are there to protect them.