A True Story _ From the Heart of Queensland from QLD Food Future on Vimeo.
A GROUP of Central Queensland landholders has turned to social media in an attempt to give wider voice to the concerns of landholders before tougher new vegetation management controls are set to be passed in Queensland's Parliament next month.
"Qld Food Future", a small group of producers, has banded together to fund and create a video called "A true story – from the heart of Queensland'.
Through the voices of several landholders the video outlines concerns that the new laws are being implementned for political purposes, will in reality stop current good environmental practices used to stop sediment run-off to the Reef, and ignore "millions of dollars" of research on woodlands by previous Queensland Governments.
"Labor commissioned Bill Burrows, the senior scientists with the DPI, to do a report and what they were wanting the report to say was that the beef industry was carbon emitting, therefore they had to lock up the trees," grazier Peter Anderson says on the video.
"The report actually said the beef indsutry was carbon neutral, or, if anything, carbon sequesting."
CQ landholder and Beef Australia chairman Blair Angus said the laws were about gaining votes in inner city Brisbane, "where they don't actually understand the environemnt we actually nurture out here".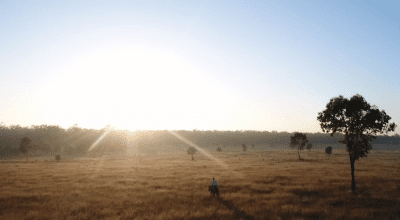 "If they actually came here and saw what we did they would actually see this is exactly what they are trying to ahcieve in reducing run off to the reef, building soilds capturing carbon."
"We need to get the message where it needs to be to educate people what is really happening out here," grazier Cameron Hewitt said.
Queensland's controversial Vegetation Management and Other Legislation Amendment Bill 2018 will be introduced to Parliament for debate on Tuesday, May 1.
Queensland Premier Annastacia Palaszczuk holds a majority and has told media she wants the Bill to pass by the end of May.
AgForce protest rally May 1
To coincide with that date AgForce is planning a day of action in Brisbane, which will include a rally at Parliament House from 8:15am to 10am.
AgForce CEO Michael Guerin said the Palaszczuk Government continued to ignore farmer pleas for fair and balanced vegetation management laws that delived good outcomes for both agriculture and the environment.
"The proposed laws could see many farmers walk off the land, shut down new agricultural development and severely damage rather than improve regional landscapes," he said.
"This could be the last chance we have to send a strong, united message to the state's politicians before the Palaszczuk Government rams these laws through the State Parliament.
"Enough is enough. Vegetation management has been a divisive issue for two decades. Let's all work together on a long-lasting solution that is good for the environment and good for agricultural production."
More details about next week's Day of Action on Tuesday 1 May is available on AgForce's website at https://bit.ly/2HBq2Yc