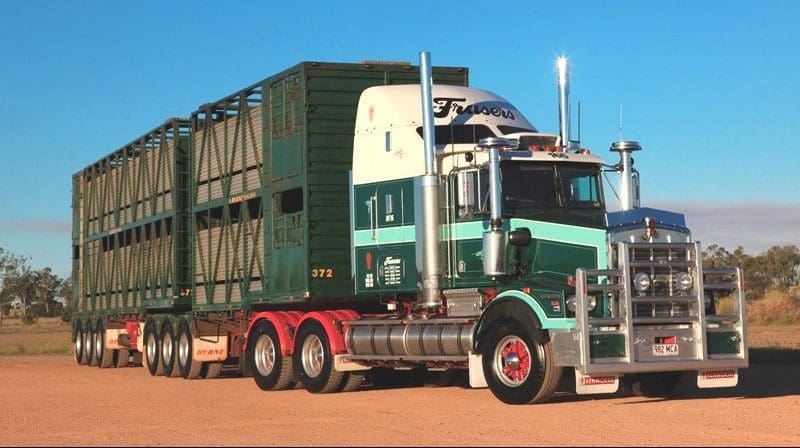 A SHORTAGE of urea has sparked concerns the transport industry could be facing a "COVID toilet-paper situation" with prices for the emission-reducing AdBlue fuel additive rising dramatically this week.
The situation could be a major disruption for the livestock industry after a year defined by big runs of cattle travelling thousands of kilometres from the north to re-stock Southern Qld and NSW.
AdBlue is injected into a truck's exhaust system to reduce emissions and has been mandatory since 2011. But with urea as the main component, supplies have tightened significantly in recent months as China, which supplies 80 percent of Australia's urea, banned exports earlier this year.
While suppliers and regulators are urging people not to panic buy, transport industry sources have told Beef Central an increase in the cost of carting livestock is inevitable – as AdBlue joins the already high diesel prices.
Mark Collins, who is the fleet manager for Queensland-based Frasers Livestock Transport, said in some cases prices had doubled in the past seven days.
"I was a driving past a service station yesterday and I saw the AdBlue was $1.99, and they normally float around $1," he said.
"We carry about 3,000 litres on site and we fill that every two-to-three weeks. At the moment it is still available but the cost has doubled and some of that will have to be passed on."
While costs have been the immediate concern for the industry, the ongoing supply has also been flagged as a major problem. Mr Collins said running out of AdBlue would stop Frasers and the industry from doing its important job.
"All of our trucks run on AdBlue and any trucks that run on AdBlue won't be able to run without it," he said.
"If we don't have AdBlue we will have to stop working and if Australia can't source some urea product from somewhere – then that is the bridge we will be crossing."
Supply secure but prices rising
One of the biggest suppliers of AdBlue to the livestock transport industry, IOR, said it had been forced to pass on some price increases to the industry. Managing director Ross Mackenzie said the company had been resisting putting prices up.
"This week, IOR passed through a price increase that was effective immediately from our supplier," Mr Mackenzie said.
"Consistent with our commitment to support our customers for the long-haul, IOR is not receiving additional margin through this rise."
Mr Mackenzie said IOR had a secure supply of AdBlue and was working with other organisations on the long-term situation.
"We are confident that if no stockpiling occurs, we will have supply available for our loyal customers," he said.
"We have implemented measures to help make sure everyone gets their fair share, including daily limits at the pump that protect our customers.
"We have applied limits that we believe will support drivers, including Livestock Transporters, to reach their destinations."
Don't rush to the toilet paper isle
Queensland-based Nationals senator Susan McDonald has called on truck-drivers not to panic buy AdBlue, like the rush for toilet paper at the start of the COVID 19 pandemic.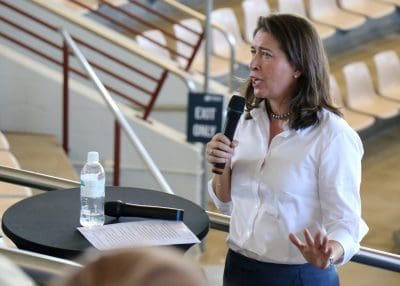 "Australia, like many other countries around the world, has been aware of supply chain issues for a range of products and we have been consulting with affected industries and working on solutions," Ms McDonald said.
"Energy Minister Angus Taylor has confirmed we have five weeks' worth of supplies – provided people continue normal use and don't rush for the toilet paper aisle – and AdBlue manufacturers have confirmed there are shipments of new product en route which should arrive in plenty of time."
Ms McDonald said there had been calls for the government to reduce its requirements for the trucks to run AdBlue – which she said were impractical.
"Calls for the Federal Government to allow trucks and machinery to operate without AdBlue don't take into account the practicalities, costs or impact on entire transport fleets," she said.
"Industry reports that altering the vehicles' emission systems to run without AdBlue is costly, time consuming and could void warranties, but these facts have been missing from the public commentary, which is really poor."
Ms McDonald said she would support any investigation into the possibility of building a urea factory in Northern Australia to service the rapidly developing region.
"In regional Australia it is critical we manage our supply of urea which is used in stockfeed, transport, fertilisers and food-grade gas," she said.
"Perhaps it's time we had our own urea factory in Northern Australia with a developing cotton industry and other crops, growing demand for lotfeeding of cattle and the resulting increase in the need for road and rail transport."
And AdBlue Taskforce has been developed after to sort through the long-term supply. It will be led by James Fazzino, Chair of Manufacturing Australia and former CEO of Incitec Pivot, along with Andrew Liveris, former Chairman and CEO of The Dow Chemical Company and Director at Saudi Aramco, and Dr Cathy Foley, Australia's Chief Scientist. Additional industry members will be confirmed in due course.