Dutch-American tourism and hospitality industry investor and executive, Marc Blazer, is set to join the Australian Agricultural Co board following its annual general meeting in Brisbane later this month.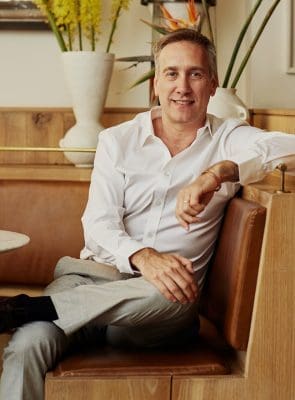 Described as a leader in the international hospitality and tourism sector, Mr Blazer is the chairman and chief executive of Overture Holdings, an investment firm with interests in restaurant, food service, travel and consumer businesses on several continents.
A former investment banker with a graduate degree from the London School of Economics, he is also chairman of Noma Holdings, the parent company of world-famous Restaurant Noma in Copenhagen; co-founder and chairman of New York based global travel and hospitality company, Prior; and co-founder and director of restaurant and bakery chain Le Pain Quotidien.
Before becoming chairman of Overture, Mr Blazer was a partner and the global head of investment banking with financiers, Cantor Fitzgerald, and spent six years with Bank of New York. Earlier in his career he was an advisor to members of the US Congress in both the House of Representatives and Senate on tax matters, banking and securities legislation.
His nomination for an AA Co board seat has been interpreted as signalling a need to strengthen AA Co's board skills in luxury brand performance in upper-level food service and hospitality circles around the world.
Shareholders will vote on Mr Blazer's appointment to the board at AA Co's upcoming annual general meeting. If elected, he will replace David Crombie on the AA Co board. Due for re-election this year are incumbent board members Stuart Black, Neil Reisman and Anthony Abraham.
Shareholders will this year also vote on renewing the company's proportional takeover provisions. The effect of renewing the provision will be that if a proportional takeover offer is received by AA Co, the directors are required to ensure that a resolution is voted on to approve the bid a fortnight before the bid closes.
AA Co confirmed this morning that Mr Blazer had been nominated as an independent director, and not as a representative of major shareholder Joe Lewis's Tavistock Investments. As of early December Tavistock controlled 44.85pc of AA Co shares.
AA Co's 2019 AGM will be held at the Brisbane Convention Centre Plaza Rooms, 10am 31 July.