Grassfed cattle transaction levy payers intending to stand for election on the inaugural board of Cattle Australia now have just over three days left to submit their nomination.
Nominations for the Cattle Australia board opened on Friday, November 4 and close this Friday, November 11.
Cattle transaction levy payers are currently to entitled to free membership of Cattle Australia.
Registering as a member of Cattle Australia gives producers the opportunity to run for Cattle Australia Board positions, nominate candidates and vote in the upcoming Board elections.
Cattle Australia will replace Cattle Council of Australia as the peak industry council representing, and setting national policy for, grassfed cattle producers across Australia.
Itwill have a nine-person Board of Directors, consisting of seven democratically elected Directors.
Three directors from the North Australia Beef Research Council, three directors from the Southern Australia Livestock Research Council and one director from the Western Australia Livestock Research Council (refer to map below).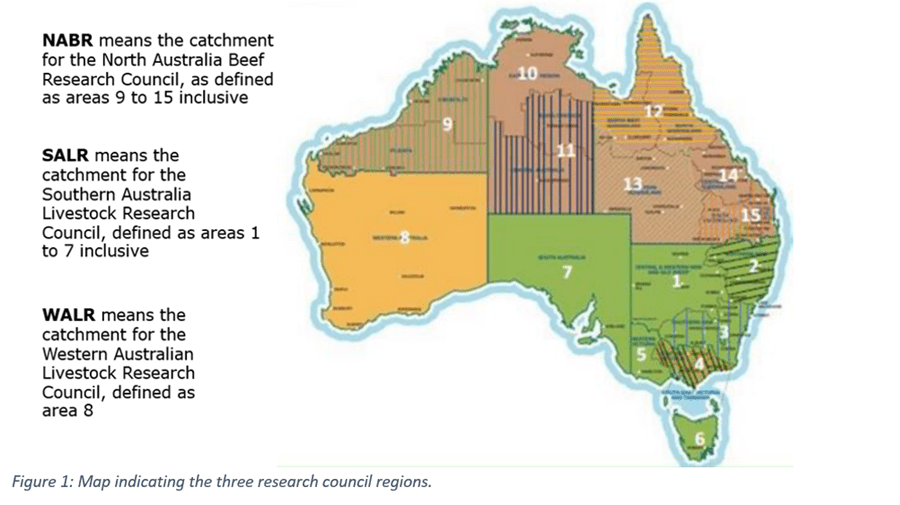 To support nominations, the nomination form must include the names of five Cattle Australia members. The five names need to come from the same Research Council Region (i.e., five supporters from the North Australia Beef Research Council Region).
Elected Directors will appoint the Chair and two skills-based Directors.
CCA President, Lloyd Hick said the inaugural Cattle Australia board elections signaled a new era of democratic representation for the grass-fed cattle industry.
"After many years of discussion on reform, we now see Cattle Australia become the new national peak body for the grass-fed cattle sector, providing a strong, influential and inclusive voice for producers.
"We also see the opening of the nomination and voting process for Cattle Australia's first Board elections leading to the appointment of seven democratically appointed directors.
"For the first time, producers can be part of a democratic election process and positively influence the direction of our grass-fed cattle peak body to ensure our businesses, families and communities are supported in the long-term.
"I encourage all grass-fed cattle producers to unite under the Cattle Australia banner and help lead the cattle industry to a stronger, more sustainable future".
Key Board election timelines:
·        Friday 4 November: Nominations open
·        Friday 11 November: Nominations close 5:00 pm (AEDT)
·        Monday 14 November: Election voting period opens 5:00 pm (AEDT)
·        Monday 5 December: Voting period closes 9:00 am (AEDT)
·        Monday 12 December: Cattle Australia Annual General Meeting with announcement of Cattle Australia Board at 11:00 am (AEDT)
Source: Cattle Council of Australia. For more information on Cattle Australia and the election process visit cattleaustralia.com.au