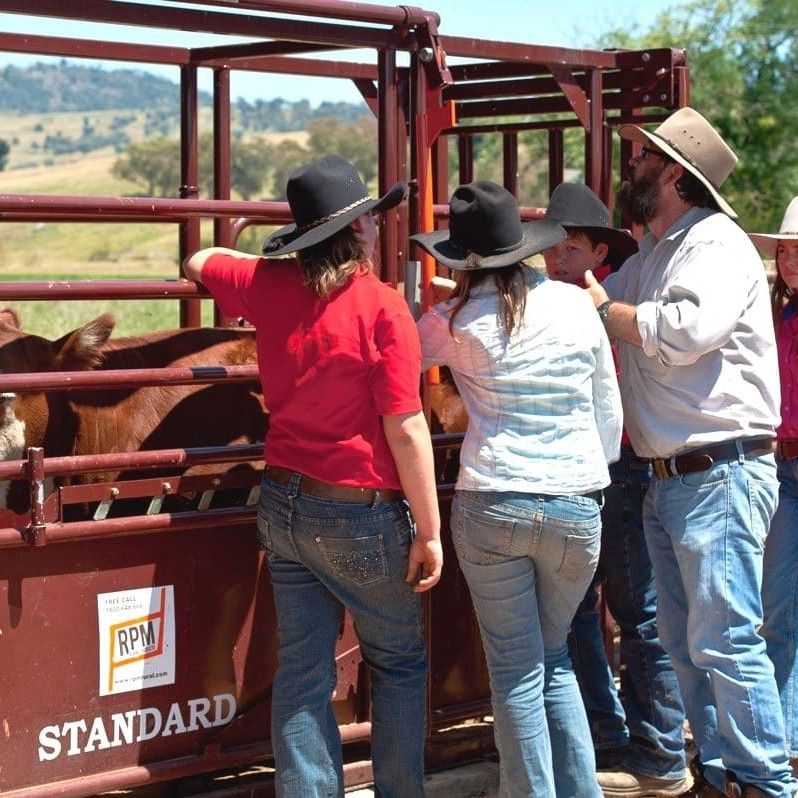 A new education program is improving the understanding and adoption of superior animal welfare practices by both students and teachers alike.
The 'community of practice' program is providing training support to young agricultural teachers who are mentored by a select group of more experienced staff, with the knowledge then extended to students both in the classroom and the paddock, as well as via a multimedia educational package online.
Sally Bannerman, Schools Animal Welfare Officer at the NSW Department of Education and Communities' Curriculum & Learning Innovation Centre, said the program's objective was to achieve effective communication, education and training across the whole community to promote understanding of animal welfare.
"This project is delivering improved animal welfare by enhancing the skills of a group of agriculture teachers who can then go back into their school communities to apply this knowledge in their own teaching programs and to the management of their school farm," Ms Bannerman said.
"The teachers involved in this project can access continuing support, and the resources that have been developed are also being used to provide online advice for future teachers via the Animals in Schools website (www.schools.nsw.edu.au/animalsinschools)."
The program is being delivered by the NSW Department of Education and Communities with the support of the Australian Animal Welfare Strategy (AAWS).
AAWS was jointly developed by the Australian Government, state and territory governments, industry and the community.
It aims to deliver sustainable improvements in the welfare of all animals by outlining directions for future improvements and providing national and international communities with an appreciation of animal welfare arrangements in Australia.
One third of NSW government schools have an agricultural plot, with the management of livestock and demonstrating best practice to school students an essential part of several NSW curriculum courses, including Years 9 and 10 Agricultural Technology, Years 11 and 12 Agriculture and VET Primary Industries.
The majority of schools that deliver these courses have a school farm that keep animals – poultry, sheep and cattle are the most common agricultural animals maintained by schools, with smaller numbers keeping pigs, alpacas and horses.
"The community of practice program enhances the skills of teacher graduates who have specialised in horticulture and crop production by providing additional hands-on training in livestock," Ms Bannerman said.
As part of a suite of professional learning opportunities, the program brought together 20 early-career teachers with three experienced agricultural teachers who have particular knowledge of livestock for a two-day workshop at Yanco.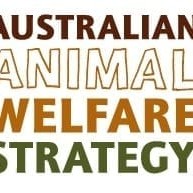 The workshop focused on animal handling and farm management practices to demonstrate exemplary animal welfare. The young teachers then pass on this information to their students via course materials in the classroom and by showing them in hands-on activities on the school farms.
"The relationships developed in the two days of training have been the basis for further and continued communication between the teachers, helping each other develop best practice and maintain currency and inspiration in their work," Ms Bannerman said.
"But from there we wanted to go a step further and add an online element as an on-going teaching tool."
Through the AAWS, the Department has been preparing "virtual farm tours", the first of which featuring Cranebrook State High School is already on the Animals in Schools website.
Filming for the second virtual tour, at Tumut High School, has been completed and is now being incorporated into the final resource.
Tumut High agriculture teacher Tony Butler said the combination of teacher mentoring and online resources was proving fruitful on various levels in the community.
"After showing and explaining to our students best practice in animal welfare, we are finding this information is then being carried home to parents and put into practice on the family farm," Mr Butler said.
"And the junior agricultural teacher in our school now has access to some great online resources, which are backed up by regular group discussions as part of our local network of ag teachers here in the Riverina Highlands," he said.
"As a group of teachers we are very conscious of animal welfare issues and that collegial atmosphere is a great place to throw around ideas of how to do things better in our schools."
Ms Bannerman said that through the program and its materials, early-career teachers now had a model for running a school farm.
"The videos showcase teachers with high standards as examples of good practice," she said. "These teachers don't just tell the students, they show them."
Ms Bannerman said the program's next goal in developing the resource would be the inclusion of a Facebook page that could "facilitate the communication between practising teachers of agriculture and those students training to be teachers of agriculture".