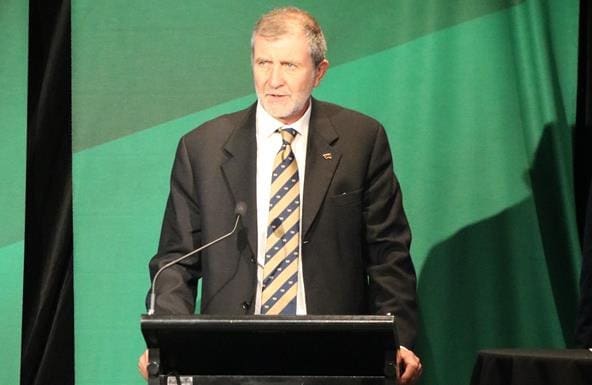 THE 2019 Annual General Meeting of the Cattle Council of Australia will be held on Wednesday 20 November 2019.
Coinciding with Meat & Livestock Australia's annual conference, Red Meat 2019, the Cattle Council AGM will commence at 8am at the Powerhouse Hotel, Tamworth, NSW.

This year's meeting will mark 12 months since Cattle Council president Tony Hegarty (pictured above) was elected to lead the organisation at last year's AGM. Mr Hegarty said four two-year term board positions were up for re-election at the November meeting.
"These positions will be nominated by four of Cattle Council's state farming organisation founding members – NSW Farmers, Northern Territory Cattlemen's Association, Pastoralists & Graziers Association of WA and Tasmanian Farmers & Graziers Association," Mr Hegarty said.
"The AGM will be the half-way mark for the two-year terms of board members representing AgForce Queensland, Livestock SA, Victorian Farmers Federation and WA Farmers, as well as our two independent directors."
Mr Hegarty said nominations were also being sought for Cattle Council's consultative committees:
Marketing, Market Access & Trade
Animal Health, Welfare & Biosecurity
Industry Systems & Food Safety
Research, Development & Adaptation
"The consultative committees are essential in the development of policy and providing strategic direction for Australia's beef cattle industry. All direct members are entitled to nominate and I would encourage all members to consider putting their name forward to have the opportunity to contribute to the future of the industry," Mr Hegarty said.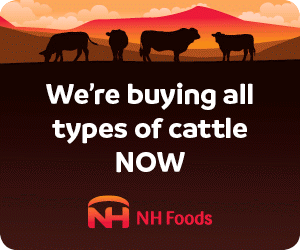 "We encourage members to get involved in the AGM process because that grassroots participation drives Cattle Council's effective advocacy and makes it an integral part of Australia's beef industry."
Producers who wish to become direct members of Cattle Council able to sign up and nominate for a committee. Producers can sign up online at www.cattlecouncil.com.au
Expressions of interest to join a policy subcommittee are due by Tuesday, 29 October.
Members who are unable to attend the AGM are encouraged to use the online voting facility to confirm the election of board directors. The deadline for voting is 8am (AEDT), Wednesday 20 November, 2019, via www.cattlecouncil.com.au/poll