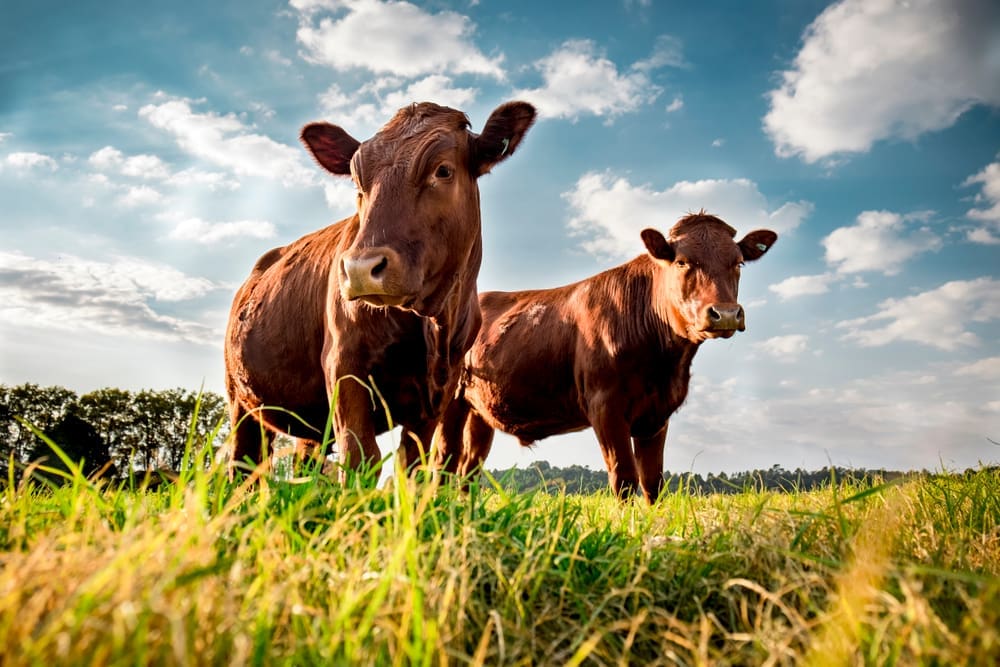 AS AGRICULTURE looks to fall into line with companies and countries making big commitments to reduce their environmental footprint, creating a label to reflect the Australian beef industry's credentials has become a topic of debate.
Sustainability claims have already started, with more than five Australian beef brands selling carbon neutral items and others committing to concepts like regenerative agriculture.
While many are looking to give themselves a marketing edge at this point, the situation could be different as target deadlines near and more beef is complying with sustainability demands like carbon neutral.
Standardised labelling was brought up by a Northern New South Wales processor earlier this month and the president of the Global Roundtable for Sustainable Beef last week said climate claims will be critical to attract millennials.
Rabobank senior animal protein analyst Angus Gidley-Baird said sustainability claims were starting to appear on products and credibility was a critical factor to keeping their brand reputation.
"If all the products lined up in a shop have different sustainability labels on them, we run the risk of confusing the consumer," Mr Gidley-Baird said.
"But if there is standardised label, then it will send a better message to the consumers. A label would need to be backed by a good integrity system, something that may even stretch some producers to comply.
"There is definitely a need for it and possibly one of the representative organisations needs to do it, I'm just not sure who will be the one to jump first."
Mr Gidley-Baird said there could be market implications for the beef industry in the future if it did not have a standardised sustainability label.
"I think eventually it will become an issue of market access, particularly in some of the export markets," he said.
"There may be opportunities for premiums for first movers but longer term I believe the market will normalise and not having anything may reduce market access opportunities."
Producers looking at low carbon marketing
Producers further up the supply chain have also been looking into selling their sustainability credentials. Including NSW cattle marketing group Ebor Beef, which had about 200 people show up to its carbon focused conference last week.
President and producer Sophie Wright said a lot of producers in the New England area were starting soil carbon projects and looking at ways of reducing their emissions. She was doing a soil carbon project on her own property.
"People in the New England seem to be early adopters and a lot of them are looking into starting carbon projects – particularly with the rainfall it could be a big area for it," Ms Wright said.
"There's also lots of pockets in NSW and Victoria that have projects going as well."
Ms Wright said conversations had started within the group about selling carbon neutral cattle.
"The conversations are preliminary at this point and we haven't really taken it much further than that," she said.
"But there seems to be demand from processors to have carbon neutral brands and if we have carbon neutral farms than it makes sense to try and sell those attributes. Regulation will be a hard one with carbon accounting and I can't see producers buying credits to offset their emissions."
NFF considering sustainability labels
With the calls for standardised sustainability labels coming from many sides of the industry, the National Farmers Federation is considering its options. The group is planning to release an agriculture-wide sustainability framework later this year.
President Fiona Simson said labelling could flow on from the release of the framework.
"Certification is place where national farmers have been heading for a while and that could evolve out of the Australian Agricultural Sustainability Framework," Ms Simson said.
"It has to recognise the diversity of our production systems and be meaningful for every producer and commodity across Australia."
Ms Simson said if the NFF was to become involve in certification and labelling, it would focus on the broad sustainability definition.
"The AASF will take in three elements of sustainability – people, profit and planet. So if we are going to develop a trademark it will need to take in all of those elements."