Another four lucky Beef Central readers have been drawn, each receiving $700 worth of Allflex animal ID equipment of their choice, as part of Beef Central's "Great Animal ID Technology" promotion.
The second four-week phase of the ongoing prize draw ending on Saturday focussed on readers and subscribers in Victoria and Tasmania, following a similar draw for NSW readers a month ago.
Victorian and Tasmanian readers sharing in the latest $2800 prize pool drawn today included:
John & Margaret Hallyburton, Bioardo, Camperdown, Vic
Gary Harper, Mayview, Winnaleah, Tas
Andrew Morris, Lymwood, King Island, Tas, and
Brad & Margaret Gilmour, Boorcan, Vic.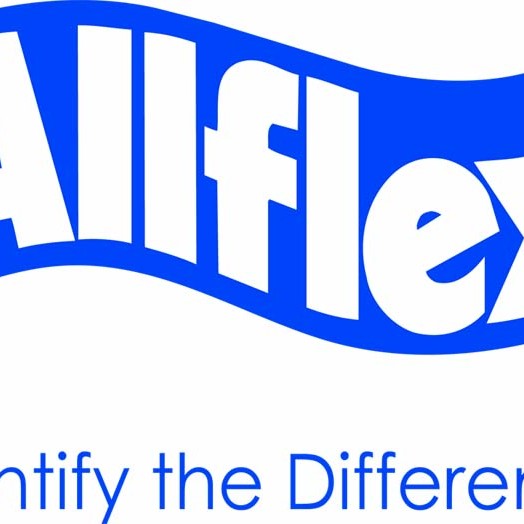 King Island beef producer Andrew Morris runs a Murray Grey breeding enterprise numbering about 120 breeders, growing out his steer progeny to sell into the Greenham Cape Grim premium grassfed program killed on the Tasmanian 'mainland' at Smithton. The yearlings are grown out to 480-520kg liveweight at around 18 months of age.
Mr Morris said he had always used Allflex NLIS tags, but would probably put the funds towards a new Allflex wand reader. Both rural merchandise outlets on the island, Elders and Australian Independent Rural Retailers, stock Allflex products.
The Morris family has produced beef on King Island for the last 35 years, after originally running a sheep operation. They won champion carcase as part of the King Island show's beef carcase competition held recently.
Gary Harper, who breeds Shorthorn and Shorthorn cross steers on his property Mayview, near Winnaleah in Tasmania's northeast, heard about and registered for Beef Central as part of discussions within his local Beef & Cropping Discussion Group – an extension network focussed on maximising returns through pasture and herd best practice management coordinated through Tasmanian Institute of Ag and DPI.
He concentrates on breeding and selling vealers for other producers to finish on grass, as well as turning off some of his own grass-finished cattle.
Victorian Angus breeders John and Margaret Hallyburton, Bioardo, Camperdown were introduced to the Beef Central website by existing subscribers, Brad and Margaret Gilmour, from Boorcan – both couples qualify to win an Allflex prize.
It is referrals like these, where an existing Beef Central reader introduces other beef industry stakeholders to the website, which has driven the strong 'organic' growth in Beef Central reader traffic since the website started two years ago.
Readers Australia-wide can share in $14,000 Allflex prize bonanza
Beef Central readers in all states and territories have the opportunity to share in $14,000 worth of prizes during the "Great Animal ID Technology" promotion in coming months.
Each month between now and July, more readers will have the chance to share in $2800 worth of monthly prizes, made up of four Allflex product packages, each carrying a retail value of $700 (inc GST).
Winning readers can claim up to 200 Allflex NLIS EID cattle tags, or choose from the full Allflex product range that also includes visual management tags, applicators, readers and accessories. (Some specific requirements apply to NLIS tags for use in Victoria and South Australia).
States are taking it in turns to be eligible for prizes each month. NSW, Victoria and Tasmania have now had their run, with South Australia/NT readers (requiring a 5000s' postcode and 08's postcode respectively, when registering), will be in the next draw, taking place in a month's time.
Western Australia will follow, before Queensland readers get their turn in July.
By the end of the five-month cycle, 20 lucky Beef Central readers will have each received a $700 prize, in the form of quality Allflex products of their choosing.
Open to new and existing readers
As was illustrated in today's prize draw, both new and existing Beef Central readers can share in the prizes. There are two ways to qualify for the draw:
If you are a new or existing Beef Central reader, but do not currently receive our free daily email news alert, you can subscribe for the alert by completing the details accessible in the maroon-coloured banner at the bottom of this page, or any Beef Central article. Alternatively, readers can access the 'Stay Up to Date' panel on the right-hand column of the home-page. Each new subscriber from the State featured that month, will automatically go into the draw for their state. The only proviso to qualify is the inclusion of your postcode, to verify your location.
If you already receive Beef Central's daily email alert, you can still be part of the give-away. We encourage you to 'share the message' about the Beef Central website with your friends, colleagues and acquaintances across the industry. You will find the "Forward to a Friend" panel (small green icon appearing at top right and bottom right on any opened story).
By introducing others to the free subscription, you are effectively 'entering' yourself into the draw, because each new subscriber chosen randomly for the monthly prize draw will be asked to nominate the reader who has introduced or directed them to the Beef Central website. Provided it is not a family member, that person will also receive a $700 Allflex product package.
Allflex's national sales manager, Mick Collings, said his company was delighted to partner with Beef Central in the 'Great Animal ID Technology' promotion.
"Beef Central has quickly become a highly-regarded source of news and events across the beef industry, and Allflex values the daily articles very highly," he said.
Readers will be kept well-informed when their State's turn is approaching for the prize draw. Winners for each state will be announced at the end of each monthly cycle.
Click on the maroon-coloured panel below to register to receive Beef Central's free daily news email alert, direct into your inbox via your PC, tablet or smart-phone.