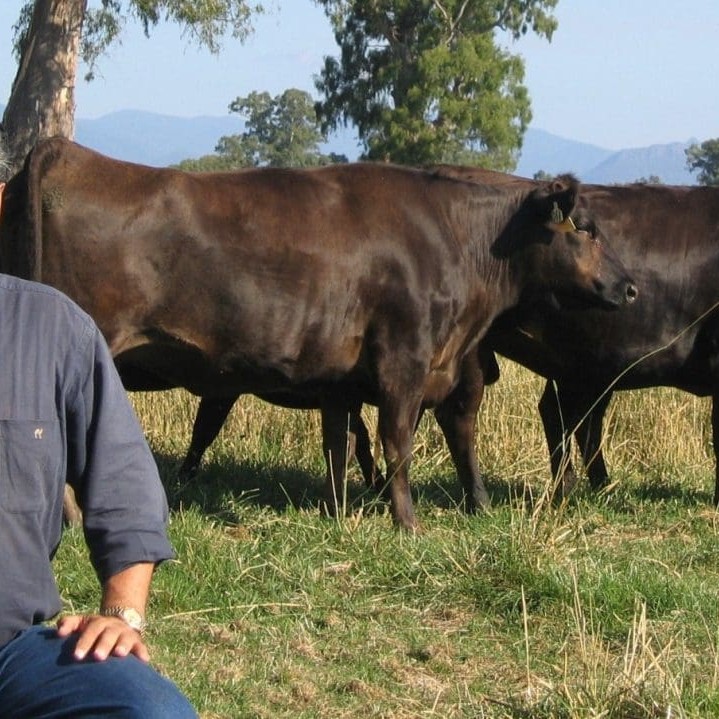 When prominent Victorian Wagyu beef producer, David Blackmore was told by doctors he had a life-threatening blood disorder and had to reduce his iron levels and therefore his beef intake, he felt he had only one option – negotiate.
"I negotiated hard with my specialist and tried to bribe her with Wagyu beef," David recalled.
"Eventually we settled on a compromise that meant I could keep eating beef, provided I made more blood donations to control the iron levels in my body."
David was diagnosed with Haemochromatosis, a hereditary genetic blood disorder where the body absorbs more iron from the diet than it needs, leading to iron overload. This in turn leads to organ damage, acute fatigue, joint pain and muscle tightness.
The 'irony' was not lost on David, a fifth generation farmer who produces some of Australia's finest Wagyu beef and studies bloodlines for a living – that he should find himself with a blood disorder that meant he had to reduce his beef intake.
"How could you expect me, who has spent a lifetime producing great quality beef that is sought after by the world's best chefs, not to eat my own product?" he asked.
"I finally agreed to do more blood donations, which I felt was a small price to pay to eat my product."
David first started to question his health in the late 1980s when he was making a number of business trips overseas. He found when he arrived home it felt like he was suffering from continuous jet-lag.
"In addition to the fatigue and joint and muscle pain, I was also suffering severe migraines that would prevent me from working," he said.
"Local doctors conducted a lot of tests, thinking I might have contracted something overseas, but they found nothing. The symptoms were similar to viral diseases like Q fever, Ross River fever and Dengue fever, but I tested negative to these."
Prior to diagnosis David would become extremely fatigued. The family business was rapidly expanding and so an office was set up off-farm, and a personal assistant employed.
"I would say I had to check some cattle, and then go home to have a sleep," he admitted. "I was and still am embarrassed that I need to sleep in daylight hours. The migraines were a different story, however, they were so bad I headed straight for bed and didn't care what people thought.
"Eventually I put it down to family genes as my father and grandfather both suffered from joint pain. In his later years my maternal grandfather couldn't get through the day without an afternoon nap."
It was nearly 10 years later after changing districts and doctors that a young GP asked David about his nationality. He commented that his skin was way too dark for his heritage and said he wanted to do some tests. Bronzed skin is a symptom of Haemochromatosis and David has since been diagnosed with 'bronze diabetes', which is caused by too much iron, stored in the pancreas.
The results revealed a homozygous state of Haemochromatosis – meaning David had inherited two identical forms of a particular gene from each parent. This was December 1998, when David was just 48 years of age.
At this time Haemochromatosis was not widely known about or understood. It was only in 1996 that a gene mutation was identified as the cause of the hereditary disease.
"I went to a specialist who was fantastic in explaining the condition. He told me the possible ramifications, the potential damage to my organs, and the hard truth that my life expectancy could be 55 years of age if left untreated.
"At long last I had found out what was wrong with me and that treatment was available to control my health problems, even though they couldn't be cured," David said.
David's first test results showed severe damage to his organs. His ferritin (iron) levels were a staggering 5185 – normal human levels are less than 300. His iron saturation levels were at 90pc – normal levels are less than 60pc. A liver biopsy showed fibrosis, progressing to cirrhosis and his liver function test came back at less than 50pc.
"The specialist told me that he could feel the grating of iron on the needle when he did the liver biopsy," he said.
David was advised to get his ferritin and saturation levels back to a normal range by giving blood every week for 18 months.
"Each time I give blood, the specialists estimate they remove 0.25 grams of iron from my body –equivalent to the amount of iron found in a 40mm nail. This means in the first 18 months of treatment, the equivalent iron of 160 nails was removed from my body."
"This explained why I continually set off the metal detectors at airports," David joked, with all seriousness.
"Giving blood sapped my energy, and yet I continued to work long and hard hours in our growing business. For this reason I ate the wrong things chasing energy and put on 15kg, which has been hard to lose since.
"I checked with a dietician about a low iron diet and was given a list of foods that have high iron and foods that have iron added such as cereals and bread. Iron is often added to processed foods given much of the population has low iron levels.
"I was advised to stay away from Vitamin C drinks such as fruit juices as they aid iron absorption, and to drink coffee as the caffeine reduces iron absorption. I had already stopped drinking alcohol as even small amounts would cause severe headaches that could last for days.
The first publication that David found about Haemochromatosis was put out by the Gastroenterology Institute (Nov 1992) and it advised that all family members be tested.
It turned out that both his parents and sister are carriers, as are his four children. Cousins were also tested and his maternal cousins were found to be positive. David's wife Julie does not carry the gene mutation.
"Initially my father's tests came back negative, and my father blamed all the symptoms on my mother. However I knew from understanding genetics in cattle that if my father was negative then he couldn't be my father!
"It was my sister who finally challenged our father, and he quietly went off to the doctors to check the results. They had only done a basic blood test to check iron levels and liver damage, which showed no problems, but hadn't done the genetic test. The test result showed he was heterozygous (a carrier) and so I quickly received a copy of the test supporting my parentage."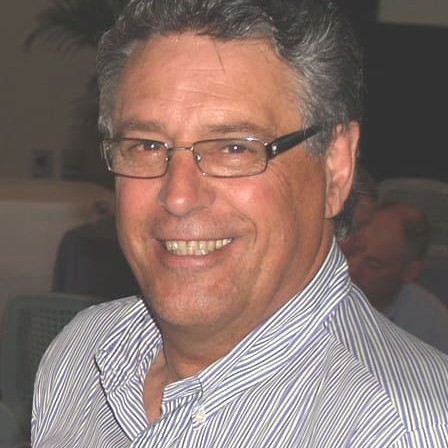 In his younger days David was good at long distance running and never got short of breath. His body was doing naturally what has now been banned in competitive athletics: injecting his own iron-rich blood back into his body to alleviate fatigue. Ironically, today iron has damaged his lung capacity and now exertion causes shortness of breath.
For David, living with Haemochromatosis is a balancing act and he manages his iron levels with a blood test every month that indicates how often he should give blood.
"It is important to keep my saturation levels in the low range and ferritin levels a bit below normal," he said. "Usually my body is already telling me what the test results indicate."
David has been diagnosed with sugar diabetes, but a change of diet has this under control without medication. Due to diabetes and poor liver function, he keeps his blood pressure under control, which is the only medication he takes. He has also been diagnosed with chronic tendinopathy and osteoarthritis joints and muscle tightness. This has been helped by dry needling once a month and treatment from an osteopath on an as needed basis.
Due to other testing, David was diagnosed early with prostate cancer which was treated and successfully managed.
Adrenalin is the best medicine for fatigue and with David's busy workload and successful business that is plentiful.
"As I get older, after a busy period when the adrenalin stops, the fatigue sets in and it takes longer to recover. Except for fatigue and joint pain, other symptoms tend to come and go in intensity on an irregular basis.
David's latest liver function test was the best it has been since diagnosed and is actually in positive territory.
According to the support and advocacy group, Haemochromatosis Australia, the disorder can appear in clusters, especially away from bigger city populations.
"In my experience, country people tend to marry locally and this increases the risk of marrying another carrier," David said.
"Also country people are busy and don't want to be seen as whingers or lazy, so tend to put up with various health issues. My advice to other sufferers is to get diagnosed early. If there is a family history of these symptoms or early unexplained deaths, especially between the ages of 50 to 60, get tested. The younger people are when diagnosed, the less risk there is of having organ damage."
"A person in their 20s can become a normal blood donor giving blood around four times a year and that will save any problems later in life. Haemochromatosis does not need to be an issue if it's diagnosed early," David said.
This case study, written by Tamara Blackmore, has been prepared to support Haemochromatosis Awareness Week held nationally from 13-19 August. Haemochromatosis Australia is a not-for-profit support, advocacy and health promotion group for Australians affected by the condition.