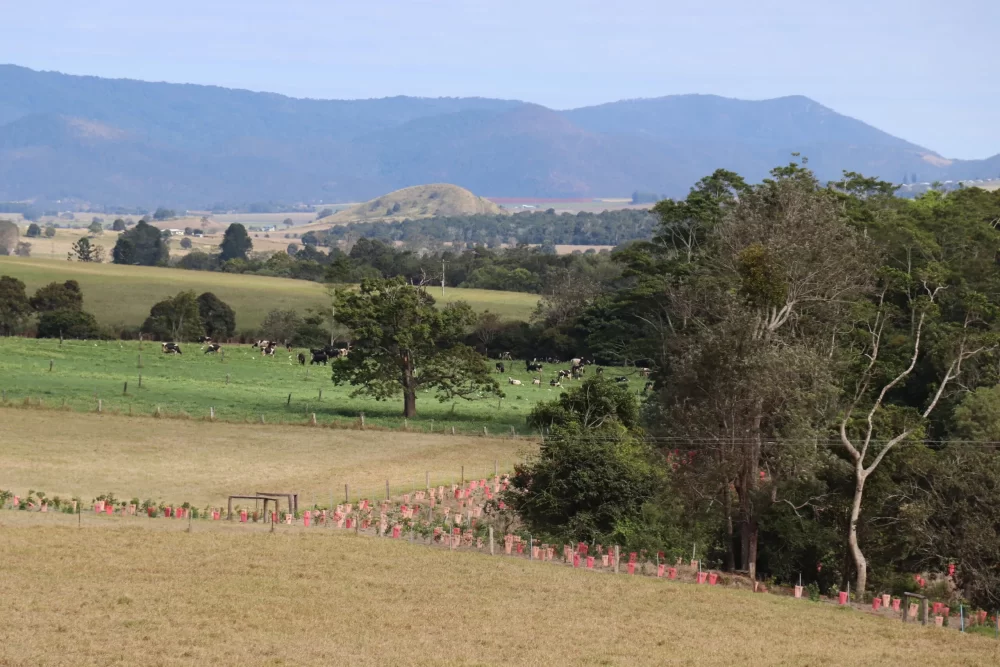 A NEW South Wales livestock producer says recent research looking at "natural capital" on farms across Australia has demonstrated the importance of livestock in mitigating the impacts of climate change.
Armidale wool grower Tim Wright took part in a large-scale study of natural capital opportunities on 130 farms, which found strong links between biodiversity and farm profitability. The study was run by Farming for the Future, a research organisation largely funded by Alasdair Macleod's, MacDoch Foundation.
Mr Wright said he took part in the research to demonstrate to Governments the important role farmers can play in mitigating climate change.
"As farmers we can have a big impact in reducing the heating of the world and impacts of 'desertification'," he said.
"Our property has shown that we can look after the environment and grow livestock at the same this. There is a big part of this study that is really important for Governments to look at."
More focus on biodiversity needed
Mr Wright has been using "regenerative" grazing practices for decades with help from companies like RCS Australia and the Savory Institute. The property has also been a wildlife refuge since the 1960s.
However, he has decided not to enter the carbon market through concerns that a straight focus on emissions does not properly address issues like climate change.
"Carbon is just one aspect to me, and I think biodiversity in general is so much more important to the health of the planet," Mr Wright said.
"You can't do carbon without biodiversity, there is no point reducing your carbon footprint if you do not have platypus in the stream or koalas in your trees."
Along with biodiversity, the main goal of the Wrights operation is keeping all their groundcover and avoiding 'desertification', which he said was a big issue to the climate.
"Desertification can happen in many forms, it happens when we pour cement – it all aids the heating of the earth," he said.
"So, by aiming for more groundcover we can make a huge difference across the world and as farmers we have an important role in that."
Mr Wright said having a focus on groundcover on his property has had many benefits, lowering the cost of production, feed and reducing water usage.
"We have been able to reduce our water consumption by 70pc, which has largely been due to keeping our groundcover, managing our soil organic and carbon," he said.
"But if you are the government, those are just side benefits because this can really help the planet."