AS worldwide consumers' awareness and appreciation of 'green' and 'sustainable' attributes in food products grows, beef brand managers are responding in new and creative ways.
For the first time, the key word in a new Australian beef brand's attributes platform will be 'regenerative' instead of alternatives like sustainable, grassfed, or carbon-neutral.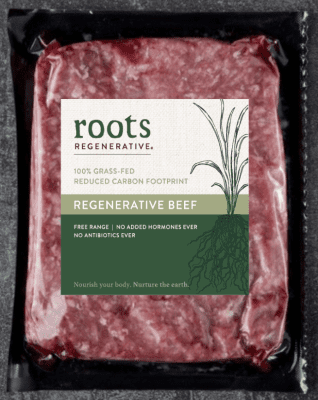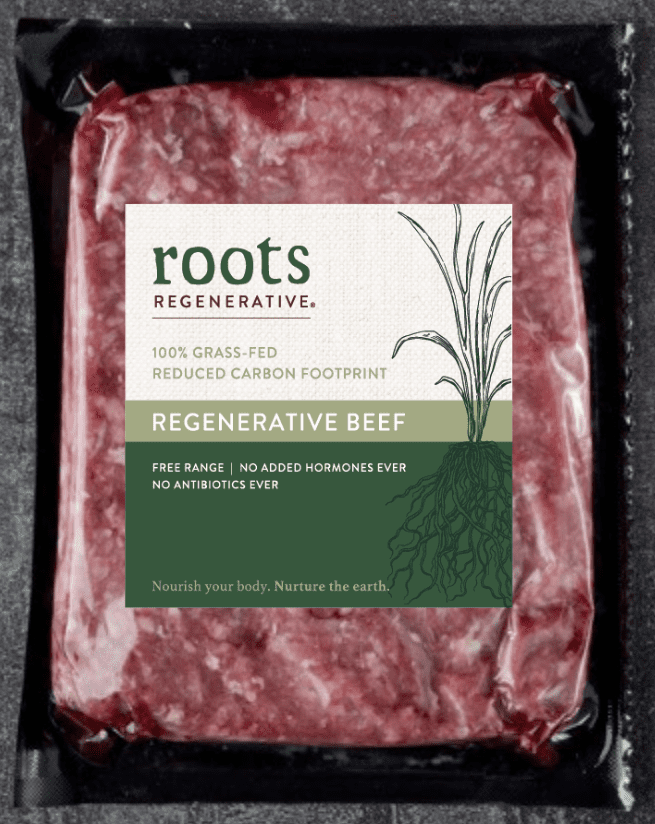 Roots Regenerative has been created by Queensland-based beef supply chain Paradigm Foods to meet growing demand for regeneratively-produced beef and is the first scalable commercial brand of its type on the market.
Being officially launched in Brisbane tonight, Roots Regenerative is also the first Australian beef brand to gain US Department of Agriculture approval to be marketed using the brand claim, 'regenerative.'
There are two separate programs running under Paradigm's new Roots brand. The first is a yearling MSA program, and the other for cull cows. All will be certified grassfed, plus carrying 'never ever' programs covering HGP, antibiotics or animal confinement.
The Roots program is being targeted primarily at retail, but given the strong brand story behind it, the program's managers also see great opportunities in e-commerce online meat sales around the world.
Paradigm Foods general manager Nick Thompson said Roots Regenerative was testament to the environmental credentials of the many outstanding Australian producers within the brand's growing supply network and a response to what an increasing number of consumers of quality beef were looking for.
"We know people are looking for food that is grown with the environment in mind and there is a groundswell of support for action on climate change through genuine shifts in agricultural practices not propped up by the purchase of domestic or overseas carbon credits," Mr Thompson said.
"Roots Regenerative is the first beef brand that will allow a significant number of regenerative farmers to be recognised, and rewarded, for producing beef with a commitment to regenerative principles. The brand will also allow us to confidently tell our customers that our beef is helping to improve the environment – from the soil to the atmosphere."
Regenerative farms work on a holistic approach to continual improvement, using a rotation method to develop the health of soils, enhance biological diversity, and increase groundcover and water retention.
The Roots Regenerative program will use a verification program to ensure best practice among its suppliers. For example, satellite imagery will be used to check for rates of groundcover and tree cover and keep them above the median average for the region. Stocking rates will be monitored to ensure they match a property's carrying capacity and nature corridors will need to be in place to preserve habitats.
"Currently, we source all of the beef in our Roots branded program from cattle that have spent their lives in these enhanced environments," Mr Thompson said.
"As we grow, we hope to expand the number of properties under our verification system in order to encourage the adoption of these production principles and help regenerate the Australian landscape.
"We are very much focused on practically supporting producers in their journey towards regenerative as we believe this type of farming will become imperative to the long-term future of the Australian beef industry and its presence in local and global markets."
Two key areas of demand
The launch of Roots Regenerative coincides with the RCS Conference being held in Brisbane this weekend, where Mr Thompson will provide an account of the brand's evolution.
He told Beef Central the new brand program was designed to focus on the two key areas of demand the company was seeing coming through for quality beef.
"The first of those we've termed, 'the rise of the conscious consumer', and the second, the 'rise of the conscious corporate,' Mr Thompson said.
Paradigm has been working on the new brand concept for the past two years – involving everything from simply trying to understand what regenerative agriculture means, to better understanding how to define that concept in a beef brand, and keep the integrity strong.
"The other aspect we've explored in detail is whether consumers are really prepared to pay a premium for this type of product," he said.
Under the brand's broader Regenerative banner, Paradigm is making a carbon-reduced claim around the Rooits program (as distinct from carbon-neutral).
"Our strong belief is that stakeholders who have gone down the carbon-neutral path are doing it in the wrong manner, and have failed to truly understand what the customer is looking for," Mr Thompson said.
"We believe these 'conscious consumers' are not the ones who are actually demanding carbon neutral in beef. Instead, they are demanding to know more about transparency in regards to how products have been produced. Carbon is a part of that, but it should not be the only message that we try to put in front of consumers."
Building awareness, understanding of the term 'regenerative'
"We think this is one of the great things that 'regenerative agriculture' does: it embraces a lot more than just carbon – albeit carbon is an important piece of the pie."
"For us, it is about trying to create a new point of differentiation. We understand that the term 'sustainable' may resonate more with consumers at the moment, and in fact a lot of consumers may not yet know exactly what 'regenerative agriculture' actually is.
"But we also believe that there is a certain level of scepticism around the terms sustainable, or sustainability. We are trying to use the term 'regenerative', to actually say that one, the product is differentiated, and two, that ultimately, regeneratative goes beyond sustainability.
"Regenerative is the process of continuous improvement, and if we can start to show evidence of this, we think this will resonate with consumers."
"There is no end point with regenerative, but it happens over time, in a process of continual improvement. Bringing a level of objective measurement into that, over time, about what we are claiming will be important."
Beef Central asked whether it was a big challenge to try to familiarise consumers with a term like 'regenerative', when other more familiar terms were already widely in use.
Mr Thompson said it was definitely part of the challenge.
"Perhaps it's less evident in Australia, but there has been widespread narrative towards the term regenerative in the broader community overseas – including common references through channels like movies and Netflix shows calling out the term. That awareness and appreciation is growing."
Paradigm has developed what it calls its 'Six roots of regenerative beef' – basically the 'whys' behind the program.
"It's about the key benefits as we take this product to market," Mr Thompson said.
"Carbon moderation is only one of those. Others include improved biodiversity, both above and below the ground; improved water cycles giving better drought resilience; improved soil health through microbial activity; improved animal welfare (being free-range and not confined to feedlots); and promoting multi-species within pasture management, rather than a monoculture. All are key features to regenerative agriculture.
Farmer wellbeing
Beyond that, there was the regenerative ag idea of enhanced farmer wellbeing. Studies were currently underway to see whether there is evidence of enhanced farmer wellbeing, driven by 'working in one with the environment.'
In the area of carbon reduction claims, Paradigm's Roots beef brand program will focus initially on various peer-reviewed papers – mostly pasture studies – suggesting that regenerative agriculture sequesters 12-14pc more carbon than conventional agriculture.
"As part of that, we're working with various carbon aggregators to be able to use previous baseline data, plus subsequent future sampling rounds of data collection, to be able to objectively show measurements around the level of soil sequestration taking place," Mr Thompson said.
"For program suppliers who have not entered into a carbon project, we're either working with them to do so, or if they don't want to go into an existing project, we have developed a model we will use with all of our suppliers. But in the long term, all of the Roots program suppliers will have carbon baselines done, and revisited," he said.
"We feel quite strongly that we won't simply go into the carbon market and purchase offsets."
"We believe producers working in a regenerative manner, means that we will not need to – instead, over time, building claims around how suppliers manage their business. And we think purchasing carbon offsets – particularly overseas – falls short of what consumers are really looking for."
Asked whether methane would become part of the Roots brand program, Mr Thompson said it was definitely being looked at, but with the asparagopsis seaweed products, commercial availability and price issues would need to be resolved first.
Producers who are interested in becoming a verified supplier are encouraged to contact Paradigm Foods about the new Roots Regenerative program.
"We want to celebrate producers for the work they are doing, and we want to reward them with financial and other incentives that we have as part of our program," Mr Thompson said.
"This is the next generation of grass-fed beef, and we know this is what the next generation of customers has been looking for."