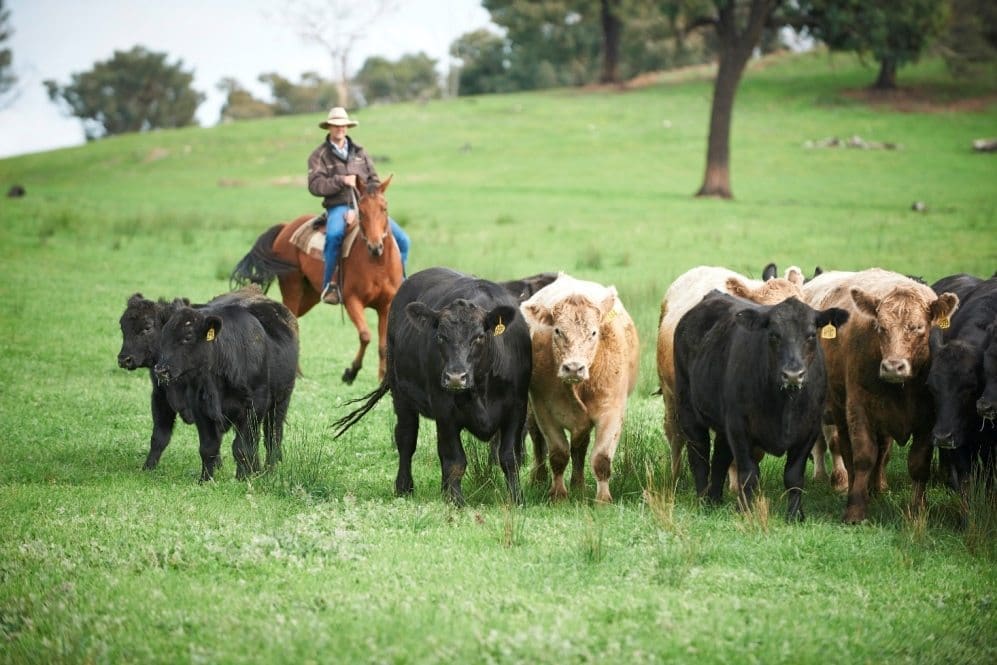 MEDIA reports suggest a new global climate report to be released next week will continue the narrative that consumers should eat less meat to save the planet, despite continued evidence demonstrating cattle production can be carbon neutral.
French news agency AFP reported earlier this week that a leaked 400-page report due to be formally released by the Intergovernmental Panel on Climate Change (IPCC) on Monday will recommend a shift in the global diet away from meat to limit global temperature rises to 1.5 degrees Celcius, as well as an accelerated withdrawal from coal.
The looming report has generated headlines suggesting its contents will be 'hard hitting' and 'wildly alarming', with one of the report's 86 authors, Henri Waisman, telling AFP that never in the history of the IPCC has there been a report "that is so politically charged".
A report in The Australian said the IPCC has "high confidence" levels of greenhouse gas emissions will surpass the 1.5C threshold by 2040. The IPCC has stated global carbon dioxide emissions should peak no later than 2020 and the global economy must become "carbon-neutral" by 2050.
For that to be achieved the report is said to recommend a range of pathways for policy makers around the globe to follow to reduce greenhouse gas emissions.
Among these are recommendations to drive major changes in consumption habits, including eating less meat, while also undertaking large-scale reforestation.
Misleading to say cattle and carbon neutrality not compatible
Australian red meat industry leaders are awaiting the release of full details of the report next week, but based on what has been reported in the media so far, have warned that it is highly misleading to suggest red meat production must be removed to achieve a carbon neutral future.
Cattle Council of Australia CEO Margo Andrae said Australia's beef industry was already proactively demonstrating that red meat production can be carbon neutral.
One year ago the industry launched a plan targeting carbon neutrality by 2030.
"It is misleading to say 'mitigate climate change, or produce beef'," Ms Andrae said.
'we're showing how grass-fed livestock systems can play a positive role in terms of our national carbon footprint, vegetation management and environmental stewardship'
"Not only can we do both, we're showing how grass-fed livestock systems can play a positive role in terms of our national carbon footprint, vegetation management and environmental stewardship.
"Australia's cattle industry is a world leader in terms of sustainable beef production."
Ms Andrae said her recent supply chain tour to Indonesia with MLA also showed Australia "does not exist in isolation" in terms meeting global red meat demand sustainably.
"Indonesians are hungry for beef and it is Australia's interests to collaborate with our Indonesian partners to build sustainable beef supply chains, whether that involves fattening imported Australian cattle using local feedstuffs or helping to build Indonesia's breeding herd in environmentally sustainable production systems."
Ms Andrae said she and Cattle Council president Howard Smith had just returned from discussions with representatives from other major beef producing countries at the International Beef Alliance conference in Canada.
Comprising cattle industry organisations from Australia, Brazil, Canada, Mexico, New Zealand, the US and Paraguay, representing over 60 per cent of the world's traded beef, Ms Andrae said the IBA was an important forum to discuss sustainable beef production on a global scale.
"Sustainability is viewed by other IBA countries as a key requirement for the future of the global beef trade, by embedding environmental responsibility, economic opportunity and social diligence into our farming systems and supply chains. I'm confident the IBA will continue to play a leading role in progressing issues such as the environmental challenges and benefits of beef production in different regions around the world."
Red Meat Advisory Council independent chair Don Mackay said a key focus of the Australian red meat industry was "the sustainability of our people, land and livestock".
He said Australia's red meat industry strongly recognised the environmental demands placed upon it by its customers, the Australian government and the international community, and had made significant inroads towards meeting those demands.
This included achieving 45 percent reduction in emissions between the baseline year of 2005 and 2015, as calculated by CSIRO (as reported in the 2018 State of the Industry report).
The red meat industry, through the CSIRO, had identified a research pathway to carbon neutrality by 2030 through work paid for by Australian farmers.
"If consumers and voters want an industry committed to meeting our global environmental commitments the best thing is to support the Australian red meat industry and help us achieve our ambitious environmental, ethical and economic targets," Mr Mackay said.
"The reality is we may never satisfy an environmental or anti-animal-industry activist agenda, but our industry depends on it to continue to live up to our claims we are producing sustainable Australian red meat
"We ask Australian Governments in particular to come to the table and critically consider recommendations like the Climate Change Authority's call for a Clean Energy Finance Corporation for the land to help us achieve these goals."
The Australian beef industry is today underpinned by the Australian Beef Sustainability Framework (ABSF). The industry's first sustainability benchmarking report was published earlier this year.
The report focuses on areas of economic prosperity, people and the community, environmental resilience and animal welfare
The sheepmeat industry is in the early stages of developing its own framework.