Latest listings on Jobs Central recruitment page:
Boning Room Supervisor – Export Beef Plant (Greenmountain Meat)
Livestock Administration Clerk (Lillyvale Feedlot)
Export Feedlot Manager – WA (Ausvision Rural Services)
Feedlot Crew (Rangers Valley feedlot)
National Account Manager – Premix products (Elanco)
Development Officers – Northern Beef Futures (WA Dept of Ag & Food)
Senior Analyst M&A and Strategy – (Rimfire client)
Meat Inspector – Wagga Wagga (Eville & Jones client)
Head of Communications & Corporate Relations (QRAA)
Manager Program Delivery (QRAA)
Senior Instructor – Higher Education (QATC)
International Meat Trader – US-based (Rimfire Resources client)
Click here to access these and other exciting meat and livestock supply chain jobs currently listed on Jobs Central.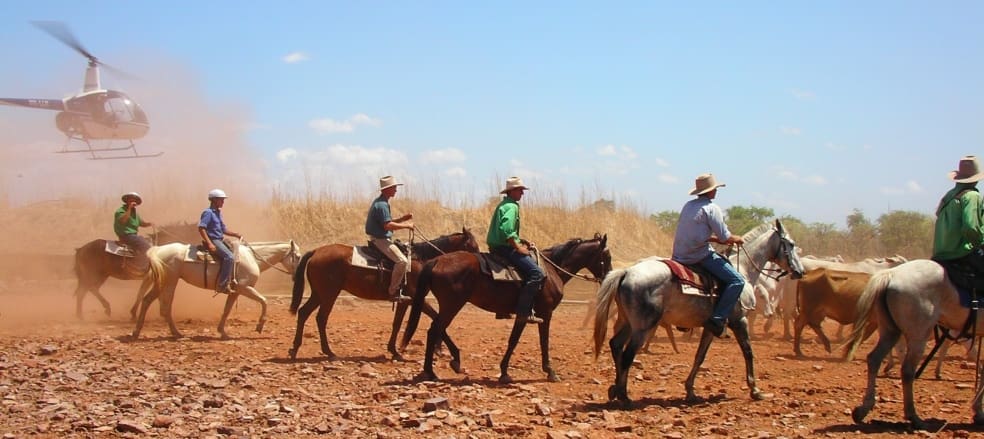 IN A competitive candidate market, timing is everything, regardless if you are dealing with products or people.
The feedback  recruitment company Rimfire Personnel often gets from job candidates is an interesting case study which can be used by agri-businesses looking to recruit staff to learn from previous mistakes.
First impressions of your business and how candidates first interact with your organisation and managers can have a huge influence on their decision to work for you and, in a candidate-short market, they often have options.
Regardless of whether you are a small family-scale enterprise with only one or two staff, or a feedlot employing 25, if handled poorly, the recruitment process can damage your businesses brand and your future potential of attracting key individuals to your business.
Often managers or businesses suggest they are looking for the ideal candidate who will fit in perfectly for their business and be an asset from day-one.
However a lack of organisation or understanding can hinder the recruitment process and cause timelines to blow-out – costing you money, time and potentially great staffing options.
How to properly run a recruitment process
Ryan Hoiberg from Rimfire Personnel sees this day-in and day-out, and shares his thoughts here about how to properly run a recruitment process to ensure you don't lose the top talent to a competitor.
Firstly, when an agribusiness decides to go to market with a role and engages a recruitment business, it is critical that the position is a clearly-defined role, preferably with an authorised position description.
That may seem obvious, however businesses often fall in the trap of trying to see what's out there, or looking for a general 'all-rounder' and risk meeting with and wasting their time, and the time of candidates who were never going to be suitable for a role.
Being able to clearly tell a candidate what the role will entail, the challenges and growth opportunities of the role (or not), and where it sits in the business, is a clear sign to the candidate that the business has a strong internal understanding of operations.
Informing a candidate that the role is still being designed or put together after you have asked them to invest their time into your business, flags to a candidate that your business may not be serious about a potential hire.
Being able to clearly tell a candidate what the role will entail, the challenges and growth opportunities it offers, and where it sits in the business, is a clear sign that the business has a strong internal understanding of operations
A key part of this step is internally designating the 'non-negotiable' factors of the role. This includes what experience or background the candidate must have, and if they do not have these components, whether you are committed to excluding them based on this point. As Donald Rumsfeld once famously said, these are the 'Known knowns'.
The strongest recruitment processes include conversations about the components the business is not looking to entertain.
Secondly, regarding the salary bracket and expectations, there must be a clear understanding from both the candidate and client about the salary range available and any potential incentives. This is a topic which can be uncomfortable to discuss, but it is an important area to clearly establish, early on.
It is an important responsibility of the recruiter to ensure both parties are clear on the salary for a position because this is often the final barrier crossed when a contract is offered. If both parties invest in the time for multiple interviews, testing and references, but are on a different page for salary expectations from the start, then the process will fall apart. People can say that money isn't an issue; however, when it comes to the final negotiation, clear communication from the start of the process will ensure the final negotiation should run smoothly and there are no 'Known unknowns.'
Thirdly, when a process commences and candidates are invited for an initial interview or to apply for a role, the person responsible for recruiting should be able to provide to a candidate a clear recruitment timeline and the next steps throughout this process.
This includes the number of interviews (if there are more than one), potential testings and timeframes for these interviews. This allows a candidate to allocate the time for the business and ensure their availability.
If by contrast, the person responsible for recruiting can offer only a vague process, an unclear timeframe or lack of availability, this immediately roadblocks a process. The candidate may lose interest in the role, or perceive this as a lack of commitment/interest from the business.
A common complaint from candidates is the lack of urgency or movement from hiring managers which can drag-out the recruitment process. Set the expectation early as some candidates will be interviewing with multiple businesses, and top quality candidates will have a certain timeframe in mind to secure their next position.
Employers can lose-out on top candidates due to their inability to act quickly in the recruitment process. Long waiting periods between interviews and a lack of communication in regards to the next steps in the process are common frustrations faced by candidates.
And finally, agribusinesses often expect candidates to travel to their headquarters for interviews – which is fair – however the sacrifice and effort to make this occur should be respected by the business by ensuring the timeframe they have suggested can be committed to.
If for some reason this is not possible, clear communication of issues can ensure this is smoothed-out. Not everyone can get to an interview where and when it suits the employer, especially for contract or temp roles.
As a general rule, it's worth putting yourself, as the employer, in the shoes of the candidate.
What are the core components you would need to see from a business to feel comfortable to leave your current position and join a new company or business? Regardless of scale, you would want to see a professional, organised business which is able to clearly outline the expectations of a position, the internal managerial methods and growth expectations of a business.
No matter the position, these are seen as key decision influencers for any candidate. So as your business is filled with current employees who once were potential candidates, reflect and prepare when looking to make your next employment move.
Source: Rimfire Resources
Click here to view a brief video outlining Rimfire Resources' Agribusiness Salary Review