Latest listings on Jobs Central recruitment page:
Stock Person, southern Riverina – The Yanko Merino
Group Manager New England, TA Field Estates – via Agricultural Appointments
Asset Manager Farmland, WA Southern – Westchester
Senior Livestock Sourcing Specialist, Greenstock – Woolworths Group
Livestock Buyer, Beef WA, Greenstock – Woolworths Group
Processing Manager, Greenstock – Woolworths Group
Chief Executive Officer, Hort Innovation – via Rimfire Resources
Chief Agribusiness Officer, Corporate Carbon Advisory – via Rimfire Resources
Veterinary Technical Services Manager – via Agricultural Appointments
Station Hand, NSW – via Agricultural Appointments
Click here to access these and other exciting meat and livestock supply chain jobs currently listed on Jobs Central.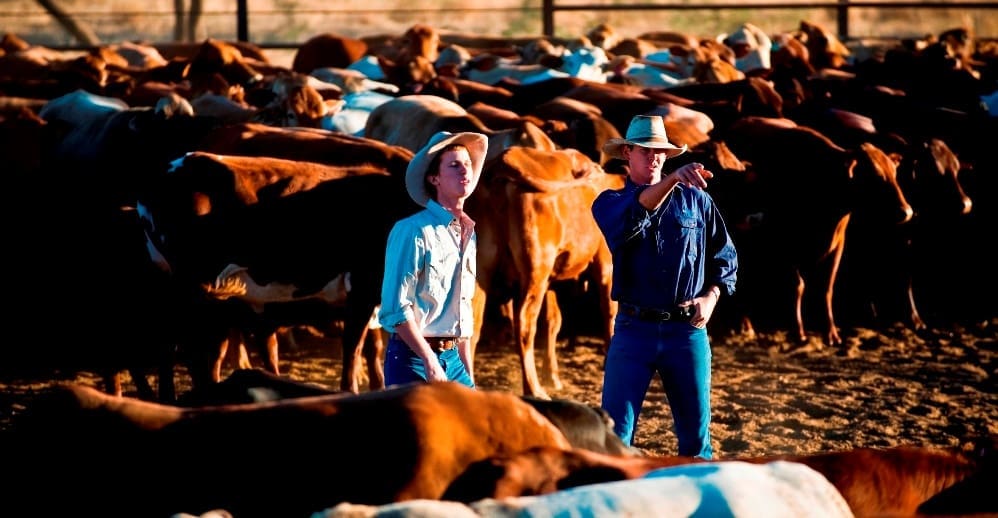 THE National Farmers' Federation has used National Agriculture Day, being celebrated today to launch a new careers path initiative designed to attract recent school leavers into a career in agriculture.
AgCareerStart is a pilot, 24-month program for school leavers to try a job in agriculture and experience the unique opportunities the sector has to offer.
An agriculture gap year has been a central component of the NFF's 2030 Roadmap.
NFF chief executive Tony Mahar said demonstrating the diverse, exciting roles on offer in agriculture was a priority for the NFF.
"AgCareerStart is doing exactly that. Through the leadership of agriculture minister David Littleproud, AgCareerStart will offer new opportunities for school leavers and young Australians across the country."
Other consortium partners include AgriFutures, Primary Industries Education Foundation Australia and NFF Members across Australia.
Through AgCareerStart, participants will be employed under award wages on qualified farms for up to 12 months. Participants will receive safety training and relocation assistance.
The program will also provide an opportunity to build skills and qualifications that young people can use in high-skill roles in Australian agriculture.
"Australian agriculture is a modern industry with diverse and rewarding opportunities. AgCareerStart will showcase these opportunities through hands-on experience to people who might otherwise not consider the industry," Mr Mahar said.
"The program not only provides school leavers a chance to get out in the bush and try their hand at farm work but also an opportunity to gain important skills that they can use in other agriculture careers," he said.
"By fostering opportunities between agriculture and young people, NFF is building long-term connections and careers that will ultimately benefit the industry long after the gap year."
The NFF-led goal for agriculture to be a $100 billion by 2030 industry depended on a skilled workforce of the future, Mr Mahar said. AgCareerStart would be a key component of building this workforce and delivering on NFF's target to increase agriculture's available workforce by 25pc by 2030.
Through a delivery partnership with NSW Farmers, NT Farmers, Primary Producers SA, the Victorian Farmers Federation, Cotton Australia, Dairy Australia and GrainGrowers Limited, the a diverse and deeply embedded program will be delived in regional networks.
"Through this support, AgCareerStart will be a program that is truly representative of Australian agriculture that provides the best experiences for participants."
At the end of the gap year, participants will have access to ongoing support through an alumni network, career advice, and the potential of continuing employment and seasonal work opportunities.
Timing is right for a career in agriculture
ALSO using National Agriculture Day to draw attention to employment issues, Nutrien Ag Solutions says increased confidence in the ag sector is resulting in a corresponding rise in employment opportunities.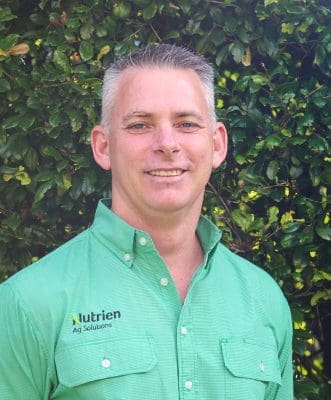 Managing director Rob Clayton says there's hundreds of jobs available in ag, ripe for the picking.
"This year Nutrien has recruited just under 800 people across the organisation and almost half of those roles have been filled by women," Mr Clayton said.
He said the company's recruitment efforts are focused on addressing the changing skillsets required by the Australian agriculture industry.
"Technology, data and digital tools represent the next frontier for agriculture, so it's no surprise that our digital team has experienced the biggest growth in new roles and opportunities this year. Our digital experts are developing the tools to better connect the people, processes, products and information that will help our farmers succeed," Mr Clayton said.
"I don't think the ag industry is at risk of 'The Great Resignation', in fact we are seeing an increase in professionals choosing to pursue a career in agriculture who are attracted to the industry's innovation, commitment to sustainably feed the world and the positive outlook working in such an essential industry.
"Our graduate programs continue to attract top talent from across the country – we had more than 250 applications for our 2022 Agronomy Graduate Program and the same strong response for our Livestock Trainee Program which we are currently recruiting for.
This year Nutrien also launched new IT and Agribusiness Graduate Programs, and will shortly announce opportunities to join Nutrien Water through Irrigation Apprenticeships.
'Buzz' in agriculture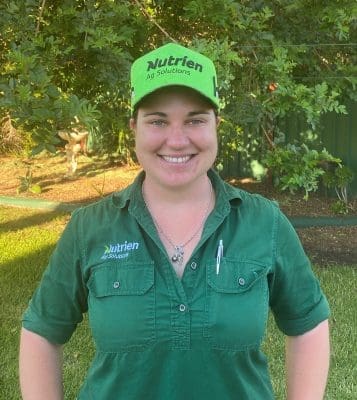 Animal Production Specialist Sarah Halleen joined the Nutrien Ag Solutions Toowoomba Branch in August.
"There's never been a more exciting time to work in agriculture and take on the challenges that come with producing food and fibre for a growing population," Miss Halleen said.
"Working in the field as an Animal Production Specialist allows me to live and work in my dream job helping communities and producers achieve amazing things.
"There is a buzz in ag at the moment – most farmers are experiencing a really good season, we are seeing high yields and strong commodity prices, and the industry is widely recognised as an essential industry – now is definitely the time to consider a career in ag," she said.