Latest listings on Jobs Central recruitment page:
Senior Farming Manager, SA – via Agricultural Appointments
Safety and Training Advisor, Tamworth – JBS
Station Positions, Mantuan and Coolullah – NAPCo
Feedlot Manager, Caroona – JBS
Station Manager, WA – Harvest Road
Supervisor – Meat Processing, Boning Room – Australian Country Choice
Maintenance Manager, Aronui Feedlot – AA Co
Operations Managers, Regional Livestock Exchange Facilities – AAMIG
Livestock Overseer – Cunningham Cattle Co
Feeder / Stockperson, Feedlot – Talbingo Pastoral
Feedlot Worker / Pen Rider  – Wanderribby Feedlot
Capital Project Manager, Food Processing – Australian Country Choice
Click here to access these and other exciting meat and livestock supply chain jobs currently listed on Jobs Central.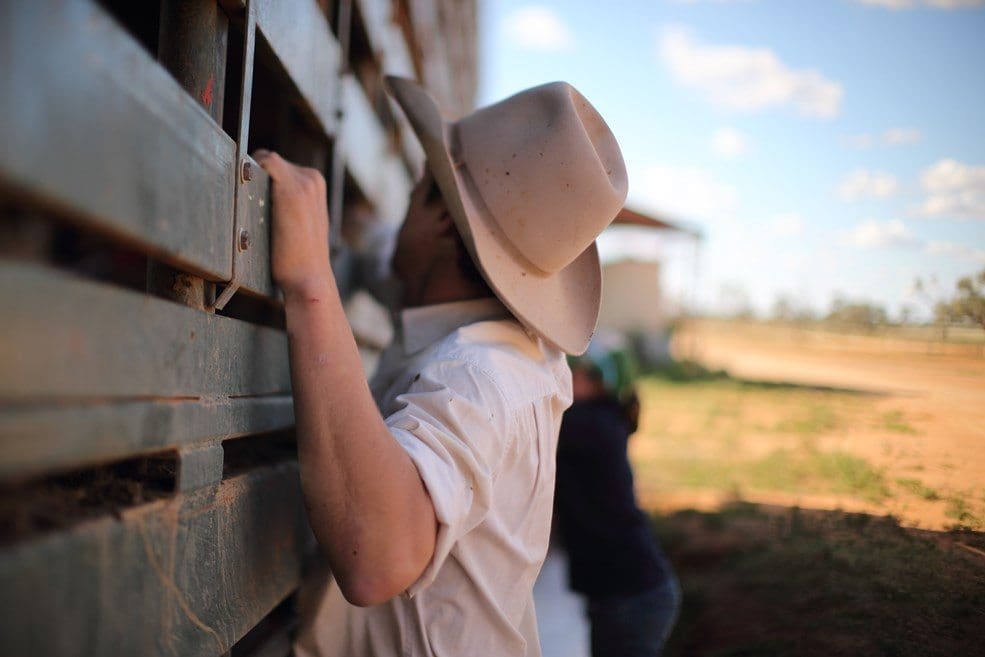 NEW guidance around communicating more effective messages about workplace health & safety have emerged, in the form of webinar developed by the Rural Safety & Health Alliance.*
The Work Health and Safety Communications Guidelines are a simple, easy-to-use resource created to leverage the power of what rural employers, industry leaders and others communicate, and how it is communicated to staff.
Co-designed with industry Research and Development Corporations (RDCs) and industry leaders, with input from regulators and researchers, the guidelines are intended to raise the profile of communication as a means of enabling positive change in the area of workplace safety in agriculture, which by many measures needs improvement.
Unfortunately, the consistently high rates of death, injury and illness in agriculture reinforce in very stark terms that this is a priority for the entire sector.
The Rural Safety & Health Alliance's Partner RDCs (AgriFutures Australia, MLA, Grains Research & Development Corp, Australian Pork Ltd, AWI, Cotton Research & Development Corp and Dairy Australia) have recognised they are influential role models, alongside other industry leaders in both formal leadership positions and among grassroots farmers.
RSHA executive officer Andrew Barrett said communication was not a silver bullet for change, but it was an important part of the positive change opportunity present in agricultural workplace health and safety.
"What we talk about influences what others think is important, and that in turn, influences how everyone works," he said.
The RSHA's RD&E Strategy has identified a number of areas for investment, of which communication is a key priority. This sits within the broader objective to build capacity, but it also draws on other strategic priorities such as improving risk management, stimulating learning, enabling leadership, and tackling barriers and leveraging enablers for change.
The new Guidelines are a helpful resource for anyone who wants to communicate that the health, safety and wellbeing of farmers is a priority worthy of our attention.
"It encourages us to think of health, safety and wellbeing as an integral part of our messages and the way we work – not as an afterthought. It sharpens our focus to learn – not just from failures (incidents) but from success," he said. "It prompts us to reinforce best practices with case studies and credible sources. It helps frame our messages whether we are supporting everyday practice change or responding to a crisis."
The Communications Guidelines are research-based, and form a comprehensive approach to improved communications that concentrate on five key kinds of health and safety messages:
Raising Awareness
Learning from incidents
Reinforcing best practice
Promoting Change
Managing a Crisis
For those interested in learning more, a recorded webinar session explains the background to the project, the benefits of using the guidelines to improve communication about WHS by industry role models, provides an outline of the guidelines, and a useful case study to demonstrate how easily the guidelines can be applied to improve communications in agriculture.
You can access the recorded version of the webinar via this link. 
An easy-to-read guide for improving communications about health and safety can also be found here WHS Communications Guidelines and resources (PDF)
* The Rural Safety and Health Alliance is an R,D&E collaboration jointly supported by AgriFutures Australia, Meat & Livestock Australia, Grains Research & Development Corporation, Australian Pork Ltd, Australian Wool Innovation, Cotton Research & Development Corporation, Dairy Australia, Fisheries Research & Development Corporation, and Australian Eggs.