Latest listings on Jobs Central recruitment page:
Regional Manager, SW Qld – AgForce
Station Hand Couple, Sedgeford – Teys
National Category Manager, Fertiliser – via Rimfire Resources
Apprentice Electrician, Cannon Hill – Australian Country Choice
Sales and Technical Representative – via Agricultural Appointments
Project Officers – Climate (9) – Universit of Southern Qld
Farm Manager, Douglas Daly Research Farm – NT Govt
Graduate Program – Thomas Foods Feedlot
Mill Supervisor, Caroona – JBS
Click here to access these and other exciting meat and livestock supply chain jobs currently listed on Jobs Central.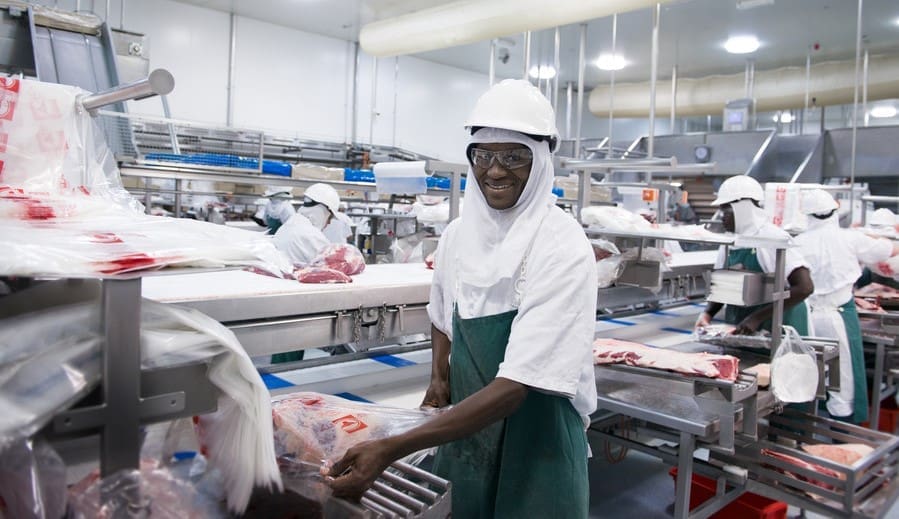 SOME sectors of the red meat supply chain today employ considerable numbers of staff whose second language is English.
With a growing proportion of the ag workforce coming from multicultural backgrounds, it's important to understand the barriers these workers face in participating in a safety culture and on-site injury management service.
According to Safework NSW, culturally and linguistically diverse (CALD) and migrant workers are more likely to be harmed in the workplace than other workers.
"Australian and international research states that CALD and migrant workers are concentrated, and over represented, in high-risk industries and occupations. When working in the same occupations, they are often allocated tasks with higher risks," it said.
CALD and migrant workers face a number of barriers to understanding and engaging in workplace safety. They may include:
English language limitations, which hinder their understanding of work health and safety rights and worker obligations
Low literacy, which hinders them accessing and understanding safety information
Cultural norms, with might make some of them reluctant to speak up
Limited understanding of safe work practices and on-site health services
Inexperience in the job and/or at the individual workplace
Fear of losing their job or visa, if they speak up about an injury or pain
So what can employers do to support and engage multicultural workers to understand workplace safety and to allow them to feel comfortable putting their hand up when they are sore? Below are some strategies that Work Healthy Australia has found successful:
Invest in cultural training
Encourage supervisors, safety officers and managers to undertake cultural training. SBS has a handy website with information on a variety of cultures. You might also want to contact your state multicultural support organisation and migrant resource centres for support with improving cultural awareness at your workplace. Could you organise a simple event to celebrate an important day for your multicultural workers? For example, a carnival themed morning tea for Brazilian workers, or Lunar New Year for Vietnamese, or a Multicultural day, if you workers come from a variety of backgrounds.
(Click the link below to view an earlier Beef Central item on a Pacific Island meatworker choir)
Provide multilingual information
Work Healthy Australia has information for workers available in Vietnamese and Chinese. We can work with you to develop safety information in other languages if there is a demand. State workplace safety authorities also have fact sheets available in languages other than English.
Offer interpreting services or a buddy system
Arrange for an interpreter to be present when providing induction, manual handling training or other training to your workers. Promote the fact that workers can access interpreter services for their onsite health treatments. This might involve bringing a friend along to an appointment to act as interpreter, or using a work buddy who can provide language support.
Make it visual
Many migrants and CALD workers working in manual handling jobs may have low literacy and numeracy skills, which means they might struggle with printed information, even in their own language. Whenever possible, use visual aids, illustrations and demonstrations to support your message. When talking, avoid using slang, acronyms or complex terminology without a full explanation of what it means.
Get to know your workers
Encourage your onsite allied health provider to do floor walks and engage with workers. One of our providers learned basic conversation starters in Portuguese, a language spoken by a large contingent of Brazilians at the site where he works. He is able to say "hello", "how are you", "tummy down", "tummy up" and other terms when treating the workers, making them understand and feel more comfortable with the treatment.
There are many ways to help non-English and multicultural workers. Employers can contact WorkHealthy Australia to discuss how to help workers understand safety culture and better utilise on-site health services.