Latest listings on AgJobs Central:
Customer Service Manager, NSW (ABRI)
Farm Manager, Central West NSW (Agricultural Appointments client)
Head of Beef Sales, Brisbane (ACC)
Territory Manager – NSW (Rimfire client)
Stud Manager, Cloncurry – Qld (Stanbroke)
National Sales Manager – Vic (Rimfire client)
Key Account Manager – North Coast NSW (Rimfire client)
General Manager – Qld (Camm Agriculture)
Business Development Mgr – NSW West (Agricultural Appointments client)
2IC – Cropping, Moree NSW (Rimfire client)
Grains Merchant, Sydney – NSW (Mandala Trading)
Click here to access these and other exciting meat and livestock supply chain jobs currently listed on AgJobs Central.
A REPORT based on conversations held during the 2022 AgriFutures Stakeholder Summit has developed a list of five features young people want to see in order to consider a career in ag.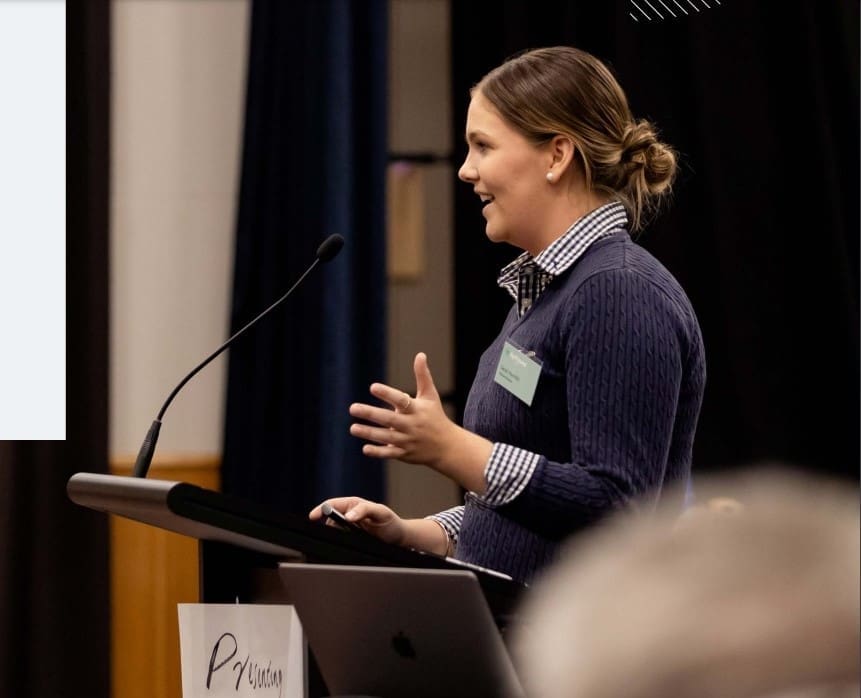 The Summit bought together 42 Horizon Scholars, their sponsors, secondary school students, AgriFutures board members and other industry stakeholders to unpack the future of agriculture and its workforce.
With the agricultural workforce a challenge faced throughout the industry, the focus of the AgriFutures Summit workshop was on unearthing the insights and perspectives of young people on how to transform the agricultural industry for a more prosperous tomorrow.
Here's a summary of the group's thoughts and ideas, and some quotes from participants:
Embrace and accelerate innovation and technology
One of the key themes that emerge from the Summit voices was the need to increase productivity while minimising the effects on the environment. Agriculture's environmental impact can be reduced by utilising cutting-edge technology while increasing productivity, the group said. This will benefit the industry and create space for its workforce to live healthy and fulfilled lives.
"What is the future I would like to see? Productivity in agriculture to boom significantly whilst minimising the effects on the environment. What does this achieve? A new wave of people who are skilled, intelligent and have a fire in their belly for agriculture. The average age of farmers will have dropped significantly. There will be food security for Australia, and through the increased production, it will assist in improving food security throughout the world," Sam Mac Smith, Bachelor of Science/ Bachelor of Advanced Studies (Agriculture) at The University of Sydney.
Don't accept the status quo of today's workforce
Attracting and retaining a diverse and skilled workforce is also critical to the industry's future success. However, it must actively push the boundaries to attract and retain young people, women, people with disabilities, Indigenous Australians, and people from different cultural backgrounds. Doing so can create a more inclusive and holistic industry that benefits everyone.
"What do I care about deeply? The sustainability of the agricultural industry, different perspectives, and inclusion of all types of people," Ayla Christophers, Bachelor of Agricultural Sciences at The University of Adelaide.
Get out of the bubble. Think beyond agriculture.
The industry must also think beyond agriculture and look to other industries for inspiration. People in other industries are not our competition but rather our potential allies. We can poach knowledge from other sectors to help create a more efficient and productive industry. By doing so, we can develop a more regenerative, circular, and equitable agricultural production, distribution, and consumption paradigm.
"People in other industries are not our competition but potentially some of our best resources. We can subcontract or poach a lot of knowledge from the technology and media spaces. There could be space for a person on a farm in the future that fills this role. They run all the technology sides of things as well as social media," Bill Lee, Bachelor of Agriculture at The University of Melbourne.
Understand that profit and purpose should go hand in hand
Profit and purpose must also go hand in hand. While shareholder value is important, the industry must not sacrifice equally important ideas for short-term gain. We must invent a better paradigm that benefits farmers, consumers, the environment, and the globe.
"What is our dream, our preferred future? A holistic, sustainable and robust industry that grows economically and supports communities from the top down. What do we care about deeply? Community and environmental stewardship. But also, changing perception of the industry to show that we aren't just uneducated ringers but a diverse community of people and professionals involved in Australian agriculture," Samuel Stone, Bachelor of Veterinary Science at James Cook University.
Invest in young people. Listen to young people. Work with young people
Investing in young people and listening to their ideas is another critical factor for the ag sector's future success. It must work with young people to create a sustainable and prosperous future for rural communities and help to feed the world.
Doing so ensures that agriculture is a thriving and inclusive industry developed on personal connection and resilience. Some examples of investing in young people are:
Establishing shadow boards: Create opportunities for young people to participate in shadow boards alongside industry leaders. This allows them to gain first-hand experience in decision-making processes and contribute their unique perspectives to strategic discussions.
Scholarship programs: Develop scholarship programs that provide financial support and mentorship opportunities for young individuals pursuing agricultural studies or related fields. These programs can encourage talent retention and attract young people to consider careers in agriculture.
Leadership development programs: Design and implement leadership development programs specifically tailored for young professionals in the agricultural industry. These programs can offer mentorship, training, and networking opportunities to equip them with the necessary skills and knowledge for leadership roles.
Partner with schools: Foster partnerships between agricultural businesses and schools to promote agricultural education and career pathways. This can involve supporting agricultural curriculum development, providing internships or work experience opportunities, and facilitating industry visits or guest lectures.