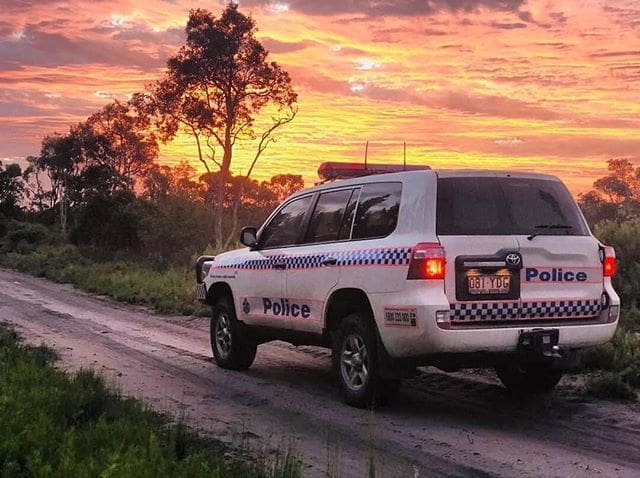 A QUEENSLAND man who was charged with a string of stock stealing offences in 2020 has escaped conviction and had many of the charges dropped.
Adam Roy Mellers, 47, appeared in the Maryborough Magistrates Court this week, where he pled guilty to three criminal offences and five under the biosecurity act.
Mr Mellers entered the hearing with 18 separate charges, which Magistrate John Milburn said in sentencing carried a maximum of 14 years in jail – however, most of the charges were dropped and he was fined $5700.
He was sentenced for two criminal counts of fraud and one of uttering a forged document.
He pled guilty to five counts of breaching the biosecurity act, including:
Remove approved device when not authorised;
Restriction on applying or removing approved device – existing approved device is first removed;
Two counts of false, misleading or incomplete movement record; and
Person must not give false or misleading information to an NLIS administrator.
In an audio recording of the court hearing, obtained by Beef Central, the case became about nine cattle – seven Brangus steers and two Shorthorn heifers.
Magistrate Milburn outlined the three criminal charges in sentencing.
"Between various dates you sold seven steers, and you were not the owner of the cattle, which were sold for a total of $3500, being $500 each," he said.
"You sold two heifers, which had been unlawfully reidentified and the value of those cattle was slightly more at $1100.
"Over a lengthy period, you completed declarations signifying that you were the person responsible for the husbandry of the cattle involved and that was false."
Complex joint venture dispute
Mr Mellors' legal representation made multiple references to a dispute between him and a joint-venture, which had been resolved.
"The issue of the ownership of the cattle was the subject of a dispute between Mr Mellors and a business partner at the time and it was a dispute which a settlement has now been reached.
"The joint venture with Mr Mellors involved him providing a specific number of cattle to a breeding and livestock operation, called Tremel Pastoral. He was to run the property, which was leased by Mr Mellors and the joint ventre was to provide complete capital and finance to fund the remaining operation.
"Mr Mellors was running both his own cattle and the join ventures' cattle on the property he had leased. There was a dispute about what money had been contributed and who owned which cattle that were on the property.
"The context on which this has occurred goes some way to explain how a 47-yo man with a strong family and good standing in the community could find himself in this position."
No criminal history
The court heard Mr Mellors had no criminal history and he had received a series of character references from friends, family and his current employer. It also heard he was a well regarded member of the cattle and equine communities.
Most of the deliberations were about whether a conviction would be recorded. Magistrate Milburn decided against it.
"A recorded conviction would have a significant impact on your career," he said.
"The social prejudice that would result for you in the attachment of a recorded conviction would be significant and I find the prejudice that would result against you would mean that you are continually punished in a way is not commensurate with the punishment that is just for the offending."