DESPITE strong results in its Australian supermarkets division, Woolworths reported a 22 percent fall in its net profit for the 2020 year to June 30, in results announced today.
The group's net profit reduced to $1.16 billion, as higher COVID-19 related expenses and large one-off costs offset a boom in retail sales.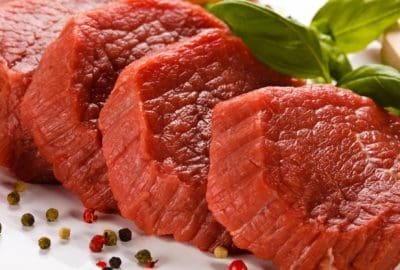 The nation's largest red meat retailer, Woolworths' Australian Foods supermarket division saw its sales rise 8.3pc to $42.2 billion and pre-tax profit by 6.3pc to $2.2 billion.
Other company divisions, including hotels, were badly impacted by COVID, results showed.
Supermarkets across the world have seen a sharp rise in sales since March, as consumers started 'pantry loading' with essentials, and cooked more meals at home, as movement restrictions were imposed to tackle the virus from spreading.
Following strong sales growth in the June-quarter, Woolworths' same-store sales rose 8.9pc, topping Coles' same-store sales growth reported last week of 7.1pc. Despite this, profits grew only 5pc and were impacted by $228 million in additional wage costs and extra cleaning, security, PPE and supply chain costs driven by COVID to meet increased demand.
Woolies customers shopped less often last quarter, with transactions dropping 11pc, but they put more in their baskets, with items per basket up 15pc.
Major rival Coles' annual result released last week included earnings up 10.7pc for the year to $1.31 billion, and sales revenue at $33b for the year, an increase of 6.8pc.
Like Coles, the panic buying through March and April drove Woolworths' sales to record levels -however those sales came at a cost, with the company recording $275 million in expenses for measures such as additional in-store cleaning, security and supply chain costs.
Woolworths chief executive Brad Banducci said COVID-19 had a material impact on the group's financial performance for the year, especially in the hotels division. However the impact of the closures was partially offset by strong sales-driven earnings growth across the retail businesses, despite the higher customer and team safety costs.
"COVID-19 also impacted the customer shopping experience, particularly in March and early April, driven by levels of pantry-loading," he said.
Following a challenging January and February, Woolworths Supermarkets sales increased strongly in the second half of the year, initially due to pantry-loading and then as customers consumed more at home.
e-commerce growth
Woolworths online sales grew strongly throughout the year with record fourth quarter online penetration of 6.3pc. Following strong but consistent growth in the first eight months of the year, the online business was impacted by capacity constraints at the peak of the COVID pantry-loading in March, the company reported. Group online sales increased by 41.8pc.
Referring to recent trading since June 30, Mr Banducci said sales growth in the first eight weeks of the current year had been strong across all of Woolworths' divisions, except for Hotels.
"However, the resurgence in COVID cases and increased restrictions, particularly in Victoria, has also led to higher costs to operate in a COVIDSafe way," he said.
"Australian Food division sales have remained strong in the first eight weeks of F21 with total sales increasing by 11.9pc. For F21, our priorities in Australian Food will include further growing digital and eCommerce, continuing to improve our fresh experience and using Agile and data-driven teams to transform our operating model."
Mr Banducci made specific reference to the company's meat offer, saying the profitability of meat was expected to remain under pressure due to higher input costs.
Woolworths declared a final dividend of 48c per share, a 15.8pc drop on the dividend paid last year.