Did MLA, Cattle Council and Australian Live Exporters Council do enough to counter the avalanche of negative media in the days after the airing of the Four Corners live export program back in May?
The topic was raised at various points during discussions at last week's industry meetings in Longreach (see this morning's separate story, "Stakeholders debate MLA response in live export issue").
Some felt the industry broke Rule One from the crisis management handbook: remain engaged with the community through communication, because withdrawal and silence sends all the wrong signals.
Here's a sample of responses from grassroots, non-aligned producers attending Thursday's industry meetings…
Jim Lindsay, Kentle, Hughenden, Qld: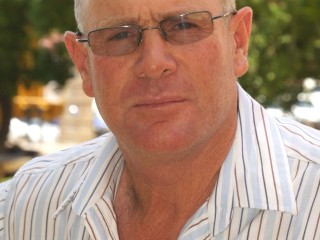 "I reserve my judgement on that matter because I don't think we grassroots producers were privy to the detail behind the position the industry bodies were placed in. Those people are elected to those positions not because they are fools, but through a pretty stringent process. I respected the fact that they did what they did for a reason, and I was trusting their judgement. We elect them there, and they deserve the benefit of the doubt. Generally, I think the industry actually rallied pretty quickly for the disjointed group that we are, represented by a whole heap of different bodies and interests. One group in particular, which launched the Australians Supporting Beef Farmers website, mobilised very quickly, and were supported well. That was a mammoth task on their behalf, and very effective."
Charlie Hawkins, Herbertvale, Camooweal, Qld/NT border: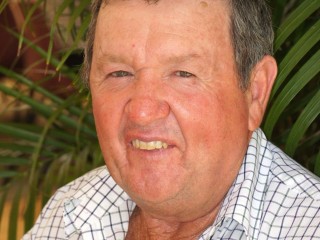 "I thought the industry leaders and organisations were very slow in responding after the Four Corners program aired. That was the period when ordinary producers had a massive panic come on, because they could see the damage this could do to their industry, yet there seemed to be little happening to defend our industry. It was a very frustrating time. They should have made a stronger attempt to get in there straight away and present our case. Nobody wanted to take responsibility, or be in charge of leading the industry's response. The explanations I heard today (during the MLA annual meeting) were very ordinary, and the whole episode was too little, too late. Our business is not directly involved in live export, but it had a massive impact on the northern part of Australia."
Tom Mann, Hillgrove, Charters Towers, Qld: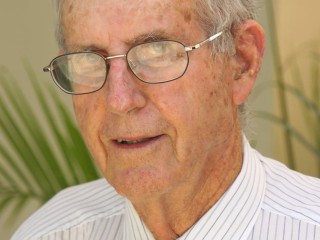 "I would never have suspected that the Government would simply close down an industry the way it did. Forget about the damage to our own industry – the damage to our trading relationship with Indonesia was enormous. Who takes responsibility I'm not sure, but the response to such things needs to be at a fairly high level; it would be easy to do more damage than good by charging in without good understanding of the protocols and political and religious sensitivities. There are other live export destinations that are even more difficult, and it worries me that if they are going to apply a closed, traceable pathway in other markets, we are going to run into another problem, or cut back and only sell into those markets that can."
Lauchie Cole, Cressy, Tasmania:
"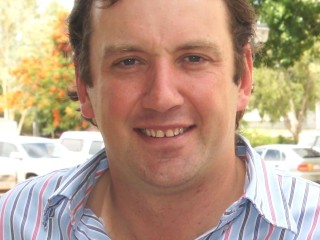 "Having not been to an AGM before, it pretty much followed along the lines of what I expected. It gives the producers a chance to come out and have a chat. Given what's happened this year, there's a lot of producers who want to know what's going on and what the industry is doing at present. Getting all the groups like CCA and live exporters together this morning gave them an opportunity to explain their actions, and why things happened as they did during the live export crisis. There's still a lot of confusion around the industry about who does what, and why. It's the same down my way as it appears to be in the north. But before we can change the industry structure, we need to understand the structures as they currently exist. Without understanding the live export industry as well as producers in the north do, the industry response may have been slow, but there was so much negativity out there that it was hard for the industry to get a word in, in their defence. We were overwhelmed by sheer volume of negative sentiment, in the early stages. And it wasn't just happening in the print and electronic press, but also in social media. I think, also, that there was merit in letting the dust settle first before trying to make the industry's points, because doing that too early, it could have easily been missed – particularly when you are always going to be smashed by the volume of comment in opposition. But was the industry well-enough prepared to handle such an event in terms of crisis management? Probably not. But hindsight is a beautiful thing, and I think we will be, now. What is sad is that we have to have an event like the live export crisis in order to build our industry capacity and preparedness to manage such events."