RED meat processing challenges in Australia continue to weigh heavily on the company's financial performance, and that situation was unlikely to change for the remainder of 2021, JBS told stakeholders during an investor briefing just before Easter.
In outlining the company's impressive 2020 financial year performance to analysts and investors last week, the company spent a disproportionate amount of time talking about operations in Australia, relative to its vast beef, pork and chicken operations in North and South America.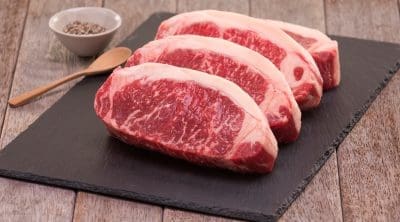 That's because Australia remains sharply out of kilter with JBS's beef processing operations this year in the United States, Brazil, Argentina and elsewhere.
As we reported last week, JBS delivered impressive company-wide 2020 financial year results, with global consolidated net revenues reaching US$52 billion, 32pc higher than 2019. Adjusted EBITDA was US$5.6 billion, and net income R$4.6 billion.
The company's US beef division, including operations in the US, Australia and Canada, saw revenue reach US$22 billion, an annual increase of 23pc.
In North America, the industry fundamentals remained solid during the last quarter and throughout 2020, supported by the good cattle availability and beef demand, analysts were told. Despite the reduction in volumes produced – a consequence of the pandemic impact on processing capacity in the first half of the year – sales revenues surpassed the previous year. That was due to the increase in demand in both US domestic and international markets, which boosted the price of products sold.
In exports, the highlight was the volume in product exported from the US and Canada to China. Based on data released by USDA, JBS represented more than 50pc of the total volume of US exports to China in 2020, the company said.
JBS USA chief executive André Nogueira said fundamentals in its US and Canadian businesses were very strong, with a good supply of livestock in very strong demand – both within the US and in export markets.
In sharp contrast, however, the low availability of cattle in Australia throughout 2020 and into 2021 had significantly reduced beef production, and consequently the business margin in this region, analysts were told.
"With the reopening in some food service channels starting in US, we're seeing in the last few weeks some very strong demand coming from the restaurant sector. So, the perspective for the year for our US fed beef business, our regional business, Canadian business plus our continued investment in value-added, the perspective is very positive," Mr Noguiera said.
But in contrast, conditions in the Australian chilled and frozen beef and lamb business were absolutely the opposite, he said.
"It is very, very challenging in Australia right now. Australia is currently processing less than 100,000 cattle per week, and it has been this way since December. The normal at this time of year would be 140,000, so you can see that's 40pc less production happening right now," he said.
"However it's good news for the future, because Australian pastoral conditions have improved after recent rain, and there was even more rain received last week – pretty much all over the place."
"So we're going to continue to see a very strong retention and rebuilt of the herd in Australia. My guess is, that the (Australian processing) business will be very challenging this year and probably recover with more availability starting in 2022," Mr Noguiera said.
He said the Australian business was currently "not contributing a lot in terms of EBITDA to our bottom-line", because of the state of the boxed beef business.
"Australia has been a drag on our performance, with not a strong contribution in absolute numbers for our EBITDA – and that's what I expect will continue for the full year," Mr Noguiera said.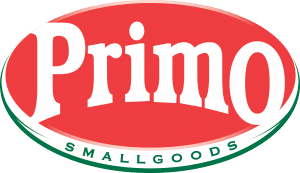 In contrast, JBS's Primo smallgoods business in Australia was doing "extremely well."
"Primo is growing volume, growing margin of process business and branded business, but the commodity (fresh beef) side in Australia remains very, very challenging," he said.
"It was very challenging in the third and fourth quarter of last year, and probably will continue for the 2021 year, with the return to normal seasons."
Mr Noguiera said the first quarter (January-March) was always challenging in Australia due to normal seasonal turnoff cycles, improving a little bit in the second quarter. But this year was a lot more extreme than what would normally be anticipated.
"To be honest, the situation in Australia has reinforced why US and Western Canada are so strong – because Australia is a big, big exporter, and services the same export markets as the US. Australia is a big exporter to China, it is a big exporter to Japan, Korea, Indonesia and Malaysia – all markets that the US serves – so that's probably why the export demand for US and Canadian beef has been so strong," he said.
US public listing
During last week's briefing session, several analysts also asked about progress in JBS's plans to publicly list on the New York Stock Exchange.
"Public listing in the US continues to be of strategic importance," global CEO Gilberto Tomazoni said.
"In these pandemic times we are focusing on the health and safety of our people and fulfilling our responsibility to feed the world, but we don't stop to work during this period – we have taken serious internal steps in preparation to float the company in the US," he said.
"The listing in the US is not a question of 'if', but rather 'when', and it will occur in the opportunity moment and the best interest of the company," he said.