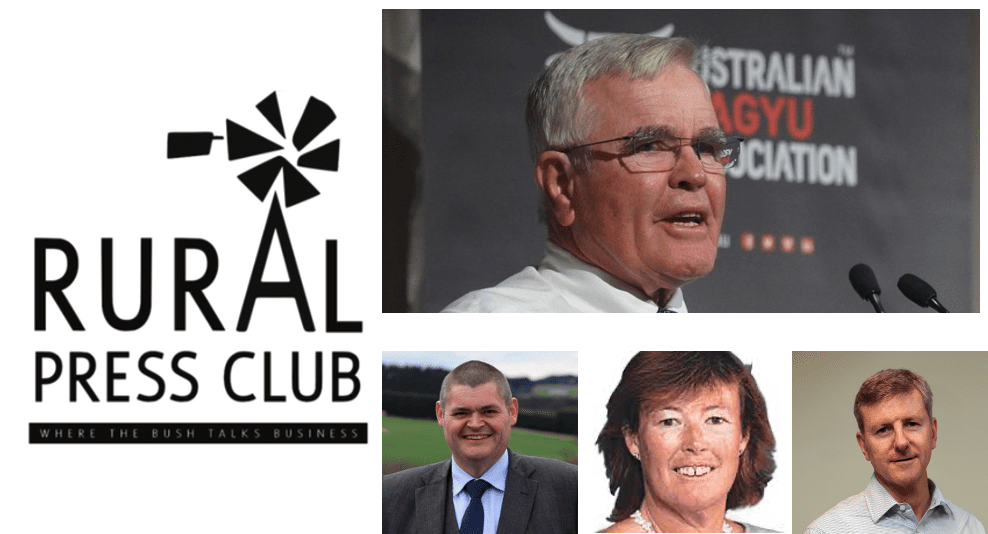 Where will skyrocketing rural values land?
PROMINENT Queensland cattleman Peter Hughes has been confirmed as a third member of a panel to discuss the rural property market and outlook at next Thursday's Rural Press Club of Queensland lunch in Brisbane.
Mr Hughes, his wife, Jane and family, have grown their Hughes Pastoral and Georgina Pastoral businesses into what is thought to be the largest privately-owned Wagyu cattle business in the world, now running around 200,000 head of cattle across properties in Queensland, the Northern Territory and northern NSW.
Peter will join a panel also featuring acclaimed rural real estate agent, Danny Thomas from LAWD and Brendan Egan from the Queensland Rural and Industry Development Authority.
The panel will be facilitated by highly regarded rural journalist, ex agriculture reporter with The Australian and winner of the International Federation of Agricultural Journalists 2022 Star Prize for Print Journalism, Sue Neales.
Property prices are a perennially hot topic of conversation in agriculture and one that has been of particular interest over the past five years with fierce competition between corporate investors and cashed-up farming families buoyed by record commodity prices.
Rabobank has recently reported that agricultural land prices across the country rose in 2021 by 27 per cent, with double digit annual growth recorded in all states. Preliminary data for 2022 indicates growth of above 25 per cent so far this year, suggesting full-year 2022 sales will easily yield double digit growth. The size of land deals is continuing to increase.
But, with uncertain global political forces, a challenging economic environment and growing costs of production, how sustainable are these rates of growth? When will they settle and what does it mean for who will reign as the dominant buyer group for prime Australian farmland?
For details on how to register for next Thursday's lunch, click below:
WHO
Peter Hughes

Hughes Pastoral and Georgina Pastoral

Danny Thomas

Senior Director at LAWD

Brendan Egan

Chief Engagement Officer at QRIDA

Sue Neales

Rural journalist, and ex agriculture reporter with The Australian

WHEN
Thursday 29 September, 12pm to 2pm
WHERE
Tattersall's Club

215 Queen Street, BRISBANE

PRICE
Members: $110 per person or $1050 per a table of ten

Non members: $120 per person or $1150 per table of ten
To book individual tickets or a table of 10, click here to visit the RPCQ website