Beef Central publishes an occasional list of significant recent appointments, departures or achievements occurring across the red meat supply chain, both private sector and government. Details for submissions for future listings are provided at the bottom of this article….
Elders appoints former Landmark manager as GM, Trading
Mort & Co appoints GM Livestock
RCS award for excellence to Murgon producers
New president for ABBA
Shorthorn Beef appoints business & marketing manager
Aussie fills editor's role in International Meat Journal
Vale Peter Bartlett
Elders appoints former Landmark manager as GM, Trading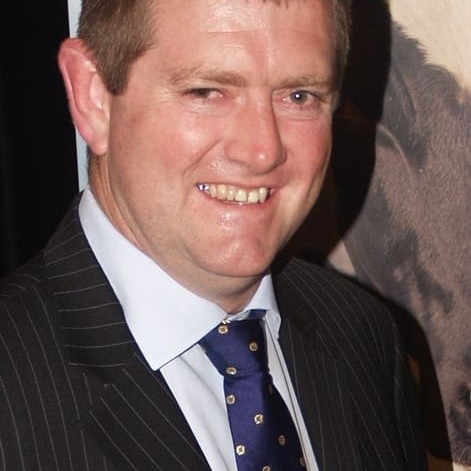 The exchange of staff between major livestock agencies continues, with former Landmark senior manager Cameron Hall being appointed by Elders this week as its new general manager, trading.
Mr Hall, who started in his new role at Elders yesterday, was made redundant from his former position as general manager of agency operations with Landmark in November, as part of a staff rationalisation initiated by Landmark managing director Tommy Warner. Click here to see Beef Central's earlier report.
In his new role with Elders, Mr Hall will be responsible for the day-to-day management, performance and development of Elders International Trading operations, across live export, feedlot and meat businesses. Operating out of Elders' Melbourne office, he will report to the chief executive officer.
He takes over the functions from transitional general manager Greg Dunne, who assumed responsibility for the Elders Trading business on a temporary basis in October.
Elders chairman Mark Allison said Mr Hall's appointment was is a great fit for Elders and clients alike.
"His industry experience and leadership will be pivotal in taking the trading business forward," Mr Allison said.
Mr Hall comes to Elders with more than 20 years' experience in the meat and livestock industry, having filled senior management roles, most recently with Landmark, and prior to that at Livecorp, where he spent six years as chief executive officer. Earlier he worked within Elders International Trading, where he managed corporate operations, and strategy development.
He has had a lifelong connection with rural industry having grown up in Central Western NSW. His career path has taken him through the livestock sector, starting as a jackaroo and later moving on to farm management. He was a member of the re-formed Elders graduate program in 1996-1997 and at one point was Elders livestock manager for Victoria. He later became more closely involved with the live export trade as a principal exporter through Elders International and Fares Exports.
Mort & Co appoints GM Livestock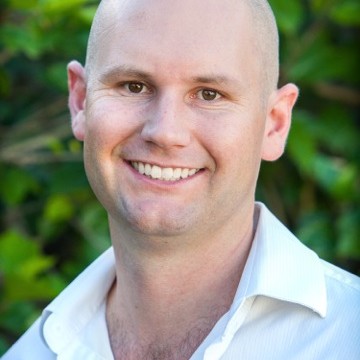 Queensland's Mort & Co Lotfeeders has appointed Scott McDouall to a newly created position as general manager, livestock.
Mr McDouall will assume overall responsibility for Mort & Co's livestock procurement, inventory management, and matching that to sales positions, as well as filling an analytical and strategic direction role in the business, which turns over around 150,000 cattle each year.
Mr McDouall has worked extensively in the feedlot industry, including a lengthy period at Elders Charlton feedlot, where he served as assistant manager. He spent a total of 13 years with Elders in different capacities, including Elders International managing breeding exports, and managing dairy bull feeding operations at Warrnambool. Most recently he has owned and managed his own industry consultancy business out of Toowoomba.
Earlier in his career, Mr McDouall earned the Australian Lot Feeders Association's Young Lotfeeder of the Year award in 2005.
In other company developments, Mort & Co is currently advertising for a livestock operations manager (click here to view ad on Jobs Central), to fill the role previously occupied by Geoff Harris, who is moving into a new role in transport operations, which will merge his own trucking business with Mort's share of Gilbert's Transport, to be run independently.
Mort is also in the process of appointing a new client services manager, replacing Ben Maher, who resigned recently to take up his position as managing partner in the new B-Feeders feedlot enterprise which recently bought the Rodgers Creek feedlot near Warwick (click here to see earlier report).
Both the client services manager and livestock operations manager will work closely with Scott McDouall.
RCS award for excellence to Murgon producers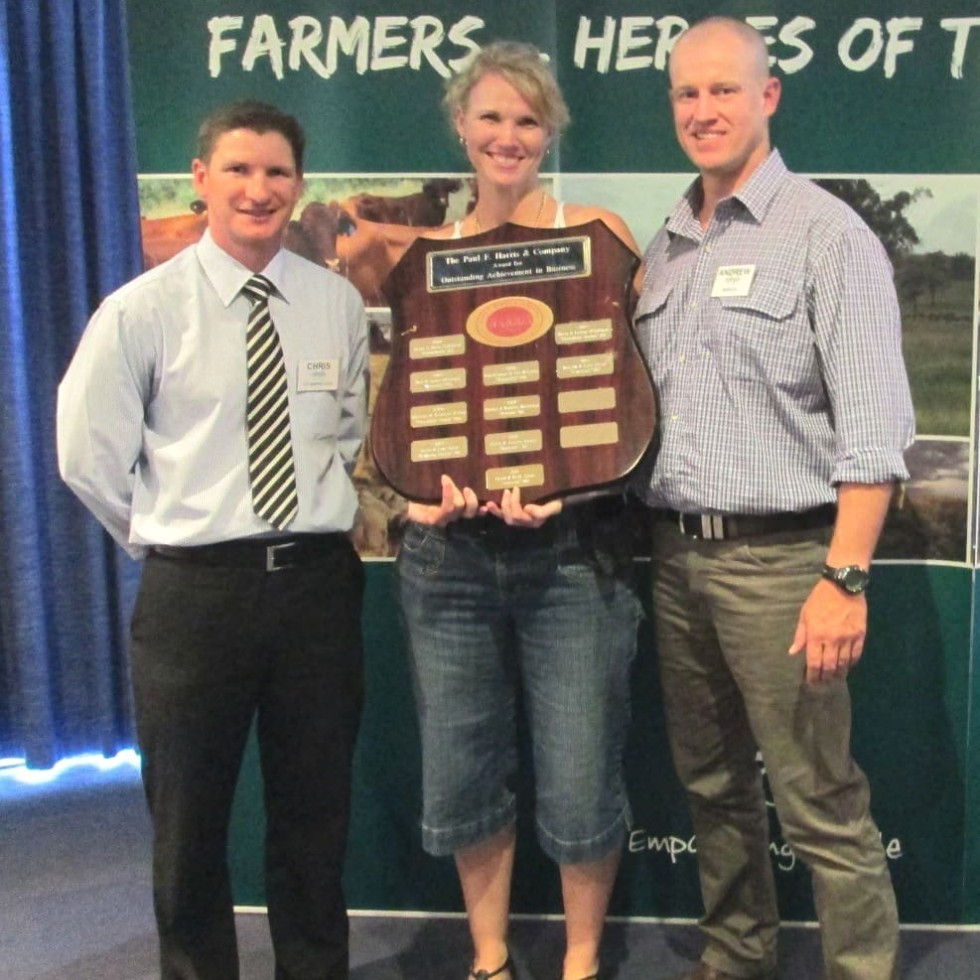 Late last year, Resource Consulting Services hosted it's ExecutiveLink meeting in Yeppoon.
Members of RCS's ExecutiveLink program meet three times per year, and during the last of those annual meetings, a grazing business is selected to receive the Paul F Harris and Co award for outstanding Achievement in Business'.
The most recent recipient was Andrew and Katie Zerner of Murgon, in Queensland's South Burnett region.
The award is presented each year for outstanding achievement in the previous 12 to 18 months, considered across a number of categories:
Significant Financial improvement.
Overcoming human obstacles such as succession.
Overcoming other business obstacles, such as drought
Making significant breakthroughs in their business, relationships or life.
The Zerners, from Hazeldean near Murgon, were announced as winners for the following reasons:
Outstanding progress in developing clarity of vision and intent.
Creating, recognising and taking opportunities which align with their vision.
Professional approach to business and agriculture
Confidence and clarity to invest in off farm business
Increased cattle inventory during adverse conditions.
Presenting the award was Chris Harris, whose family runs a successful Rockhampton accountancy firm and cattle station in Central Queensland. His father, Paul, has had a long association with RCS since completing the RCS GrazingforProfit school in 2002 and the ExecutiveLink program in 2005. Chris, himself, completed the RCS GrazingforProfit School in 2007.
After completing ExecutiveLink, Paul felt it necessary to acknowledge, in the form of an annual award, the significant breakthroughs many individuals and businesses achieve during the program.
New president for ABBA
The Australian Brahman Breeders Association has elected South East Queensland Brahman breeder Shane Bishop as its new president.
Mr Bishop, from Garglen stud, Kandanga, replaces Andrew Olive, Raglan stud, Raglan, who last month completed his three year term as president.
Mr Bishop said he looked forward to presiding over the ABBA and continuing to champion the breed as the most adaptable and cost effective option for producing high yielding, high value carcases to meet a range of market specifications.
"Brahmans have come a long way in the past 20 years in terms of market suitability and it's exciting to see the results of our BIN (Beef Information Nucleus) Project which is producing good genomic data that will take the breed even further in the years ahead," Mr Bishop said.
One of his first tasks will be to attend the World Brahman Congress in South Africa in April, which will provide the ideal stage for further international promotion of Australian Brahman genetics. Mr Bishop said he was also honoured to be at the helm when the ABBA hosts the World Brahman Congress in Rockhampton in 2016.
Last month's ABBA council meeting in Rockhampton also elected Matthew McCamley, Lancefield M stud, Eulogie, Dululu as senior vice president and Wendy Cole, Kenrol stud, Gracemere as junior vice president. Brett Coombe, Roxborough stud, Moura, continues as treasurer.
Two new councillors also join the board this year: Reade Radel, Jileaba stud, Yebna, Injune and Matthew Noakes, Solo F stud, Marlborough. They join fellow councillors John Atkinson, David Harch, Brett Kirk, Rodger Jefferis and Andrew Olive, and co-opted councillors Paul Herrod (Northern Territory), Glen Pfeffer (NSW) and Bill Smit (North Queensland).
Shorthorn Beef appoints business/marketing manager
In other seedstock sector developments, the Shorthorn Beef board has appointed Graham Winnell as its new marketing and business manager.
Mr Winnell has strong networks and experience throughout the beef industry including dealings with all sectors of the industry.
He is enthusiastic about the prospect of the Shorthorn breed going forward and has a proven track record of getting the job done in his previous positions with Elders and as co-principal at Vermont Angus.
He started full time in his new role in early January.
International Meat Journal editor's role to Australian
For the first time in its history, the prestigious international journal, Meat Science, has enlisted an Australian as its editor-in-chief.
NSW Department of Primary Industries senior principal research scientist and Cowra local, David Hopkins, has taken up the position, which had previously been the domain of British scientists.
"Receiving up to 1000 submissions each year, the journal encourages scientists to share and discuss their research, largely on matters relating to beef, lamb and pork," Dr Hopkins said.
The journal explores attributes which are important to consumers, and provides a forum for global knowledge on all the factors which influence those important commercial qualities.
"The research focuses on how meat tastes, looks and performs – its health and nutritional properties, how well it keeps, how tender the cut is and in the final analysis, how well the end product fits consumer demand," Dr Hopkins said.
"Consumers value these important meat qualities, which are largely determined by the events and conditions that impact on the musculature of the animal and its carcase. The control and enhancement of meat qualities depends on developing a fuller understanding of the product at every stage – from conception through to processing, preparation, storage, distribution, cooking and consumption."
The first issue of Meat Science with Dr Hopkins as its new editor-in-chief will be published in February. It will include seven DPI research papers examining the impact of genetics, nutrition and processing on lamb quality and new processing and packaging technologies for beef.
The DPI papers were written by Dr Sue Mortimer, Trangie Agricultural Research Centre, Johanne Taylor, Orange and Dr Remy van de Ven, Orange Agricultural Institute and Dr Hopkins, Cowra Agricultural Research and Advisory Station.
Many of the journal articles are already available online. Go to http://www.journals.elsevier.com/meat-science/
Vale Peter Bartlett
Processing industry identity Peter Bartlett passed away in Wauchope last month, aged 95.
Peter played a crucial role in the early development of the Australian Meat Exporters Federal Council (AMEFC) helping to establish the organisation as a mainstream advocate for the red meat processing sector from 1964 through to 1984.
Born in England, Peter was a prisoner of war in German camps in Poland in WW11 from which he escaped three times. Peter and his family immigrated to Australia in the 1950s and worked in various jobs in the Northern Territory before he was recommended to apply for the position of executive director of AMEFC in 1963.
Peter never considered himself to be a 'meat man', which he said assisted him in listening to all sides of industry debates. Among his many skills were good people judgement, especially in reading the political motivations of diverse opinions and good diplomatic skills in relations with his counterparts in the Australian Meat Board and in Canberra.
The quiet dedication and patient perseverance of Peter Bartlett was an admirable and indispensable part of AMEFC's progress in its first 20 years.
Peter was succeeded as AMEFC executive director by his son in law, the late Richard Crouch.
Send your significant industry personnel movements, milestones or achievements for inclusion in this occasional column to: cath@beefcentral.com