Beef Central occasionally publishes lists of recent appointments, departures or achievements occurring across the red meat supply chain, both private sector and government. Details for submissions for future listings are provided at the bottom of this article….
Ruralco appointments in wake of Maher departure
New livestock manager for Allied Beef
Wellard appoints meat processing and trading GM
Beef to beer for marketing exec
New GM for Livestock Exchange
Industry pioneer awarded Honorary Doctorate
Young lotfeeders participate in ARLP
Stud manager for Stanbroke
Executive Officer joins Kimberley Cattlemen
Ruralco appointments in wake of Maher departure
Following the sudden departure of chief executive officer John Maher earlier this month, Ruralco Holdings has made several changes to senior management.
The company's general manager, rural-retail, Travis Dillon, has been appointed acting CEO, until a permanent appointment is made by the board. In his earlier roles with Ruralco he was responsible for businesses on the Australian mainland in which the company holds equity, including Rodwells, Primaries of WA, GDL and Davidson Cameron & Co.
Mr Dillon joined Ruralco in 2007, and has been involved in agribusiness for almost 20 years, with extensive experience in agronomy, branch and category management.
Ruralco has also announced the appointment of Adrian Gratwicke as its new chief financial officer. He replaces outgoing CFO Ruth Martin in July. Mr Gratwicke brings 28 years' financial experience to the role, including 17 years at Metcash Ltd, including the last four as CFO.
The Ruralco board is about to launch an executive recruitment search to find its new CEO.
New livestock manager for Allied Beef
Progressive Toowoomba-based supply chain manager Allied Beef has appointed a new livestock manager. Former meatworks livestock manager Beau Surawski starts in his new role on Monday.
Mr Surawski was a graduate recruit with Teys Australia, serving firstly in its livestock buying team at the company's Beenleigh plant, and for the past four years as livestock manager at the company's large 1600-a-day Lakes Creek plant in Rockhampton. That's a highly impressive senior management role for one still in his late 20's, it has to be said.
His experience at Lakes Creek should set him up well for his new role with Allied Beef, which has an annual cattle turnover of around 100,000 head.
Mr Surawski's responsibilities will include overseeing the marketing of cattle coming out of Allied Beef's grainfed and grassfed programs, as well as overseeing cattle production with property partners and feedlots throughout Queensland and NSW. That will include both EU and conventional streams, for both feeder and slaughter cattle. Additionally, he will be involved in strategic work surrounding cattle procurement.
He replaces Sam Ryrie, who leaves Allied Beef to join Sydney-based non-packer exporter, Sanger Australia, in a meat/livestock trading role.
In other movements within Allied's operations, Alex Thompson, who up to now has been operating out of the company's Toowoomba headquarters, will soon relocate to northern NSW, to act as regional livestock coordinator for northern NSW. Peter Elmes, based in Augathella, will continue in his current role as western Queensland livestock coordinator for the company.
Allied is looking to make an additional appointment for another livestock coordinator to service the Darling Downs region, as advertised recently on Beef Central's recruitment page.
Wellard appoints meat processing and trading GM
Wellard has announced the appointment of Kelly Whitehouse as the company's general manager – meat processing and trading.
With more than 20 years' experience in the meat processing industry, Mr Whitehouse will oversee Wellard's WA meat division, including operations at the company's Beaufort River Meats abattoir near Kojonup, and its growing beef, mutton and lamb trading business. He previously worked for New Zealand meat processor and exporter, Taylor Preston, which processes 1.5 million sheep and 65,000 cattle annually.
Wellard chief executive officer Mauro Balzarini said Mr Whitehouse's experience as both a meat marketing manager and an operations manager suited the position's requirements perfectly.
While the abattoir and associated meat marketing business had performed well since Wellard bought Beaufort River Meats three years ago, it was now time to look at further expansion, Mr Balzarini said.
"Kelly's appointment will help drive Wellard's meat division and trading operations to the next level and free some management time back to our ever-growing livestock export arm," he said.
The company plans to increase sheepmeat output from its Beaufort River Meats facility, targeting the domestic market to balance its export program, and will 'start looking at beef production' through the facility so it can offer a greater catalogue of red meat protein for our customers around the world.
Beef to beer for marketing exec
Former Meat & Livestock Australia general manager marketing, Michael Edmonds has taken a new position in the food and beverage sector, although this time his work is all about the 'beer' rather than the 'beef.'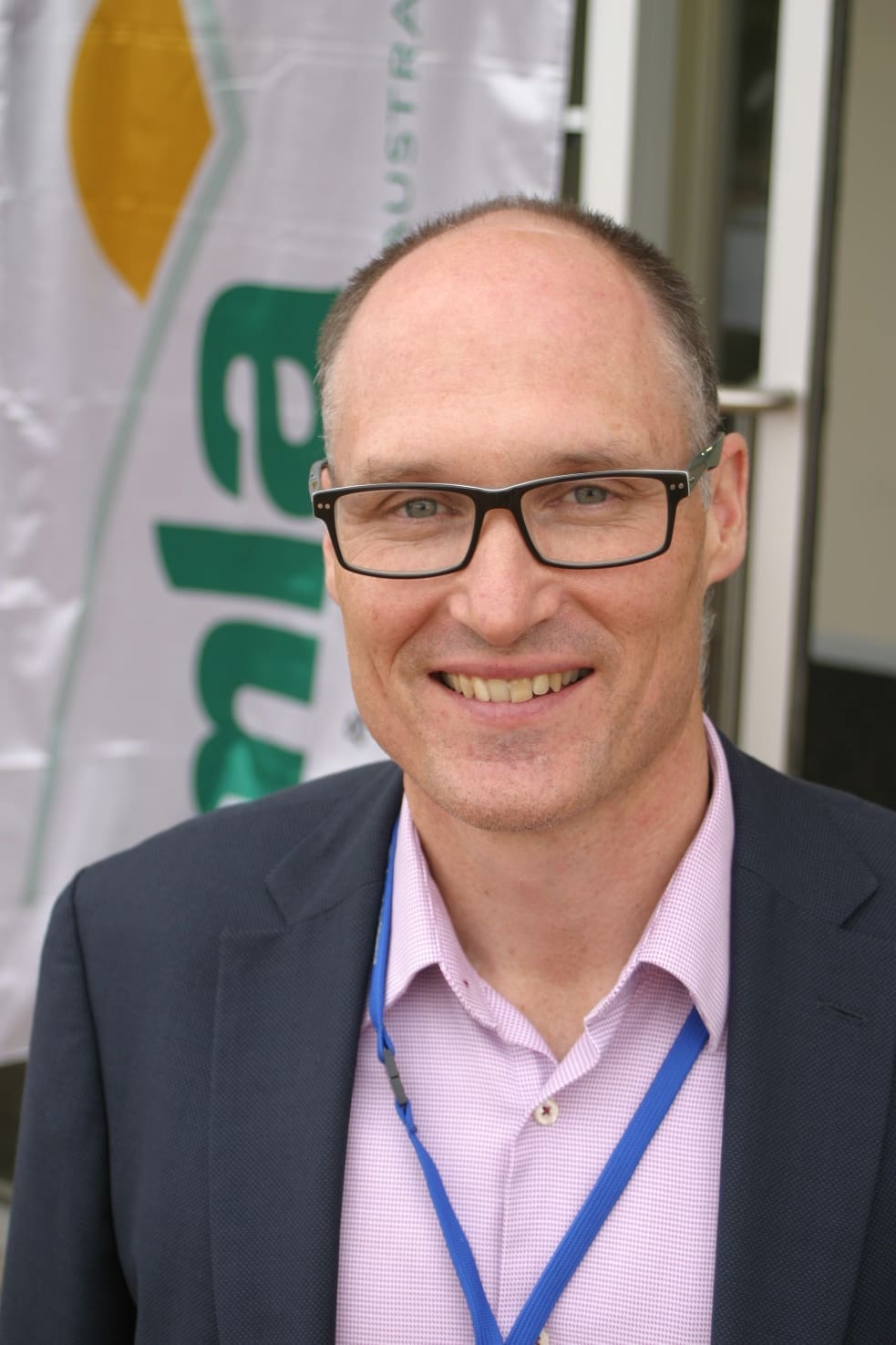 Mr Edmonds has been appointed general manager marketing for the Australian operations of Asahi Premium Beverages, one of the world's largest beer and alcoholic drink manufacturers. The company also owns the Schweppes soft drink labels.
He will be based in Melbourne, from where he previously commuted each week to his former MLA job in North Sydney for the past three years. He left the producer-owned service delivery company voluntarily in February, expressing a wish to find work closer to home.
Mr Edmonds was the architect behind MLA's recent domestic market campaigns for beef and lamb, both of which figure in the top six finalists in this year's Mumbrella TV ad of the Year awards.
In other MLA staff news, enthusiastic former ABC Country Hour presenter and experienced rural journalist Jane Paterson has joined MLA as stakeholder engagement manager. She will operate out of the company's Brisbane office.
New GM for Livestock Exchange
Well-known agribusiness consultant Patrick Hutchinson has joined the Livestock Exchange group as general manager for Integrated Trading Solutions Global.
ITS Global (incorporating Livestock Exchange in Australia and ITS Global in Canada and the US) is one of the largest providers of animal data management, traceability and information technology systems to the livestock sector in Australia, Canada, Russia, South East Asia and the US.
LE systems process more than 4.8 million head of cattle and nine million sheep annually within Australia saleyards and 1.5 million cattle managed within American and Canadian feedlots. LE also provides on-farm herd management tools to the pastoral industry and live exporters.
Mr Hutchinson will remain as a director of Blue Sky Agribusiness, and a subsidiary, Australian Livestock Management, the industry consultancy he operates with partner Cye Travers, now general manager branded beef with AA Co.
Industry pioneer awarded Honorary Doctorate
Family and friends of RCS founder, Terry McCosker gathered at the Gladstone campus of CQUniversity recently to celebrate his receipt of an honorary doctorate in Agribusiness.
Mr McCosker received the award in recognition of his distinguished contribution to agribusiness – particularly within the beef industry – which CQU deemed to be at least equivalent to the standard of achievement and skills acquired during doctoral studies.
In conferring the award CQU acknowledged his exceptional service, initiative and leadership in the professional field of agribusiness.
Mr McCosker is a Central Queensland-based rural management advisor and educator who has made an outstanding contribution to the evolution and development of agriculture both in Australia and overseas. His innovative and visionary work has encompassed all aspects of agricultural production, from technical, economic and strategic perspectives.
His main areas of engagement have been in pasture research, development and management; beef cattle production, reproduction and nutrition; tropical Savannah ecology management and reclamation; strategic business analysis, management and training delivery; and soil carbon.
He has been a director of Resource Consulting Services, the well-known consulting and education company for the past 30 years. One of his greatest professional achievements through RCS has been to effectively bridge the gap between the contesting paradigms of traditional agriculture and regenerative agriculture, helping to ensure the long-term survival of Australian agriculture and its farming families.
Young lotfeeders participate in ARLP
Two young feedlot operators from opposite sides of the continent are the latest recipients of ALFA scholarships to take part in the Australian Rural Leadership Program.
Todd Fotheringhame, who is about to complete ARLP course 21, came to the program as director of family business Pederah Creek in Karlgarin, Western Australia, and as vice-president of the WA Lot Feeders Association.
David Bailey who manages the Australian Agricultural Co's Aronui feedlot near Dalby, Queensland, will commence with the 22nd cohort of the ARLP in May this year.
Both are young leaders shouldering responsibility for substantial operations, often in complex market conditions.  Although they operate in different terrains, both say the ARLP caught their eye because of their desire to contribute as effectively as possible to their industry.
"Ever since I boarded the plane to the Kimberley in May of 2014, the ARLP experience has changed the way I look at leadership and my actions as a leader," Todd said.
He came on board the experiential program looking for tools to help him strike a leadership balance in making positive impacts in his industry and community.
His family farming business is a mixture of lotfeeding and broadacre cropping, turning over 3500 head per year and cropping 3300ha a year.
The ARLP aims to produce a network of informed, capable and ethical leaders who are able to work collaboratively to advance the interests of their industries, businesses, communities and regional Australia.
Applications for ARLP course 23, starting in August 2016 are now open. Click here to access rural-leaders.com.au/programs/australian-rural-leadership-program-for-established-leaders.
New stud manager for Stanbroke
William Creek was last month appointed stud manager for Stanbroke Beef, based at Cloncurry.
Recently returned from two years in Kazakhstan, where he was assistant manager at Sever Agro N, Mr Creek earlier spent four years with Ruralco in livestock sales as an auctioneer.
After completing a degree in Commerce and business administration at the University of Adelaide of Adelaide, he completed study in 2011 in livestock husbandry and production at Michigan State University in the US, under a scholarship with Semex Genetics.
First EO for Kimberley Cattlemens group
The new supply chain group for Western Australia, the Kimberley Cattlemens Association, has appointed its first executive officer.
Former investment banker Gil Stassen will head the group, which is partly funded by industry and service contracts with the State Government.
The association was set up by pastoralists in the region who felt the need for additional representation. A consultant was appointed by the group last year to speak to the industry about what it needed and wanted. It was found a supply chain group which could support such lobby groups as the WA Pastoralists and Graziers Association was preferred.
Mr Stassen said he was passionate about ensuring a positive and bright future for Western Australia's north. "There's a lot of things we need to do," he said.
"Branding is an important thing. We need to get a message out there, a powerful message. We need to lift the bar on our competitors. What we have in the Kimberley region is the outback advantage; challenged by nature, backed by science and proven by performance."
Despite living in many parts of the world while in banking, Mr Stassen said he had always kept some ties to the pastoral community. He has held his own grazing properties most of his adult life, and has a good working knowledge of the livestock sector.
Eight years ago he was appointed the inaugural CEO and managing director of ILRIC, a Commonwealth-funded livestock genetic research centre predominantly involved in exporting of live pedigree cattle, semen and embryos.
Send your significant industry personnel movements, milestones or achievements for inclusion in this occasional column to: cath@beefcentral.com