Beef Central publishes an occasional list of significant recent appointments, departures or achievements occurring across the red meat supply chain, both private sector and government. Details for submissions for future listings are provided at the bottom of this article…. 
Vale David Thomason
MLA appoints new head of on-farm innovation
New Naracoorte cattle buyer recruit for Teys
NFF president re-elected as Australian agriculture enters golden era
Changes at the top in New Zealand meat processing
New faces on Brisbane Ekka council
WWF promotes Australian to lead beef role
New chief executive for CSIRO
Hong Kong confers export awards on Atron
30 years at Tassie feedlot
Colliers expands agribusiness team in 2015.
Vale David Thomason
Former Meat & Livestock Australia senior manager David Thomason passed away after a long battle with MDS and heart issues on Sunday evening, surrounded by his loving family.  He was 65.
An intuitive, free-thinking marketer with an innate sense of understanding of what drives consumer sentiment, Mr Thomason worked for MLA from its formation in 1998 to 2010, after earlier stints in marketing with global food giants including Nestle, Cottees and George Weston Foods.
As general manager marketing at MLA, he was behind the iconic Australia Day Sam Kekovich campaigns for lamb, the repositioning of consumer nutrition communications through the Red Meat Feel Good dancing butchers campaign, and many other successful and ground-breaking marketing initiatives that put Australian red meat on the map. Over the years his campaigns won numerous national and international industry creative and effectiveness accolades.
He was also a catalyst behind the highly successful CSIRO Wellbeing diet, which advocated healthy amounts of red meat in a balanced diet, which provide to be a publishing phenomenon across Australia.
Over his years at MLA, Mr Thomason spoke at countless producer gatherings across the country, informing and educating producers about how their hard-earned marketing dollars were being spent, and changing consumer buying habits.
More recently he was a board member of Certified Australian Angus Beef, the Fisheries RDC, and the Primary Industries Education Foundation, an organisation that provides leadership to encourage primary industries education in schools. He is survived by his wife Sue and children Josh, Drew, James and Edwina.
A funeral service will be held on Friday, November 28 at 2.30pm at the Camellia Chapel, Macquarie Park Cemetery, Corner Delhi & Plassey Roads, Macquarie Park NSW. All are welcome to attend.
MLA appoints new head of on-farm innovation
Meat & Livestock Australia managing director Richard Norton has announced the appointment of Dr Matthew McDonagh as the industry service delivery company's general manager for on-farm innovation and adoption. The newly-created role comes about as part of MLA's internal restructure, now entering its final stages.
Dr McDonagh brings depth of senior leadership and R&D experience to the role, having served most recently as manager beef industries, and research leader with the NSW Department of Primary Industries. Prior to that, he held senior science and research roles at Victorian DPI. He holds a PhD in Animal Science, Bachelor of Science (Hons) and a Diploma of Business.
"This is a critical role for the business going forward and I am looking forward to Matthew bringing his perspective to the team," Richard Norton told MLA staff in a memo on Friday.
Dr McDonagh takes up his appointment on 12 January. Dr Jane Weatherley will oversee the on-farm innovation and adoption team in the interim.
In further developments connected with MLA's restructure, Dr Paul Wood, who has been acting general manager, on-farm innovation and adoption, has now finished his contract with MLA.
New Naracoorte cattle buyer recruit for Teys
Teys Australia has a scored a top young prospect as its new cattle buyer based at Naracoorte, South Australia.
Jake Phillips impressed many across the industry with his meat science and cattle industry capability during his three and a half years at MLA, where as trade development officer, he played an important MSA education role with producers. His MSA responsibilities focused on compliance and market growth for each stakeholder in the program including producers, processors and end-users. Since moving back to his home state of SA earlier this year, that role extended from beef to include MSA lamb.
Earlier he served as a Breedplan consultant, and runs his own Murray Grey stud in SA. Mr Phillips takes up his duties with Teys this week.
NFF president re-elected as Australian ag enters golden era
Queensland cattle and sheep producer Brent Finlay was last week re-elected unopposed for a second term as the president of the National Farmers Federation, during the NFF Members Council meeting and AGM in Canberra.
The election of the NFF Board for 2014-15 was also held at the meeting, with NSW mixed farmer and grazier, Fiona Simson elected as vice-president. Three directors from the previous board were re-appointed to their positions: NSW ricegrower, Les Gordon; VIC mixed farmer and grazier, Peter Tuohey; and VIC mixed farmer and grazier, David Jochinke. Two new NFF directors were also elected: QLD beef producer, Grant Maudsley; and NSW beef producer, Mark Horan.
Mr Finlay said Australian agriculture was on the verge of a golden era, provided farmers could capture a share of the rising export demand and prices in Asia.
"Our farmers have a lot to be proud of – producing high-quality, safe food and fibre for Australia and the world," he said. "The opportunities for the sector keep on growing, and the challenge ahead is to convert these into better returns at farm-gate." "From competitiveness through to long-term drought policy, workplace relations, land and water management, there are some major processes the Government is currently undertaking, that have the potential to seriously affect our farmers."
Changes at the top in New Zealand meat processing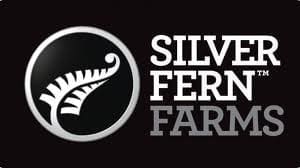 Following the recent resignation of Silver Fern Farms' chief executive Keith Cooper, it means that both of New Zealand's big meat processing farmer co-operatives, Silver Fern and Alliance, are looking for new senior management. With discussions having taken place over many years on rationalisation of NZ meat processing capacity, it led to the Meat Industry Excellence (MIE) chairman John McCarthy calling for the groups to start talking about appointing a single chief executive to run both businesses. A Fonterra-type model has always been on the table for discussion in the NZ meat processing sector.
New faces on Brisbane Ekka council
Two well-known Queensland beef producers have been appointed to the RNA Council, which convenes and manages the annual Royal Brisbane Show.
Blackall grazier Liz Allen and Roma's Ian Galloway have replaced long-serving retiring RNA councillors and cattlemen, Alastair Bassingthwaighte and Philip Harpham.
RNA president David Thomas paid tribute to Messrs Bassingthwaighte and Harpham who had served on the RNA council for a combined 46 years. "They have made an enormous contribution to the RNA and their expertise and knowledge of the beef industries has ensured our livestock competitions are a showcase of the best of the best," Justice Thomas said.
Mr Bassingthwaighte is one of Australia's most respected stud cattle breeders and  served on the RNA Council since 1981. Mr Harpham, a veterinarian and grazier, has been an RNA Councillor since 2001 and was heavily involved in the creation of the Branded Beef Competition – one of the RNA's most prestigious competitions.
Mr Galloway, a stud cattle breeder, operates the Cootharaba Hereford, and Duarran Brangus and Red Angus studs, plus the Cootharaba Bonsmara Stud. Cootharaba is Australia's oldest Hereford stud, founded in 1926 by Ian's grandfather JJ Galloway. Mr Galloway oversees 25,000ha and 4500 head of cattle across western Queensland.
Ms Allen is a partner in the family grazing enterprise running stud and commercial Santa Gertrudis at Blackall and brings more than 22 years of experience within the sheep and cattle industries and an in-depth knowledge of the RNA. She has held positions at the RNA, AA Co, MLA and AgForce Queensland.
WWF promotes Australian to lead beef role
Australian, Ian McConnel has been promoted out of his current position to become the World Wildlife Fund's Global Commodity Lead – Beef.
For the past two years, Mr McConnel has been employed by WWF Australia as Project Coordinator- Sustainable Beef, based in Brisbane. He took up his new role last month.
He has been involved in the Global Roundtable for Sustainable Beef and local initiatives to support the further adoption of sustainable grazing practices, and value them through the beef value chain. His new role is described as being about working for a profitable agricultural future, based on sustainable practices and stronger relationships throughout the supply chain.
WWF is now in the process of recruiting to fill Ian's former WWF Australia "Project Coordinator – Sustainable Beef" position. Click here for details.
New chief executive for CSIRO
Dr Larry Marshall has been appointed as CSIRO's new chief executive.
Dr Marshall recently moved back to Australia after spending 25 years in the US mainly involved in venture capital projects. He is currently managing director of Southern Cross Venture Partners, an early-stage venture capital firm specialising in creating Australian technology companies and growing them globally in Asia and the US. He studied physics at Macquarie University before joining the Defence Science and Technology Organisation. He has founded six companies in biotechnology, photonics, telecommunications and semiconductors.
"Dr Marshall has an impeccable record as a scientist, a technology innovator and business leader," CSIRO board chairman Simon McKeon said. "His wealth of experience in developing and applying science and technology makes him an excellent fit."
The CEO of CSIRO is arguably the most important position in national science administration, and the board undertook an extensive global search for an innovative scientist with strong business leadership qualities to fill the position. More than 70 candidates were considered.
Mr McKeon also thanked outgoing CEO Dr Megan Clark for her leadership of CSIRO for the past six years.
Hong Kong confers export awards on Atron
Atron Enterprises chief David Larkin recently received two important export awards from the Hong Kong-Australia Business Association.
The HKABA Business Awards is a prestigious event, recognising outstanding performance in various aspects of international trade between Australia and Hong Kong/SAR China. During the recent 2014 awards dinner, Atron received the Export of Goods and Services Award, while Mr Larkin also received the Business Excellence Award, recognising significant achievements resulting from exceptional business practice, innovation, leadership and professional approaches to business practices and marketing strategies.
Finalists were nominated from a range of different industries and winners were selected by an independent judging panel of high profile export industry professionals and government officials.
In August, Mr Larkin, was awarded the prestigious 2014 Australian Export Hero Award for his strong contribution to Australia's export industry.
30 years at Tassie feedlot
Feedlot nutrition service provider Tony Hoey advises that Tasmania Feedlot general manager Allan Howard this week celebrated 30 years with the island state's only significant feedyard.
Established near Powranna in 1972, Tasmania Feedlot was still in its infancy when Mr Howard first started work there in 1984, and he has seen dramatic changes since. It wasn't long after Japanese market liberalisation in 1990 that the first of a number of yard expansions and upgrades took place, lifting capacity firstly to 5000 head, and later to 15,000 head, its current level.
More recently permanent shedding for cattle during the latter stages of their finishing programs has been a key feature of investment, with about 2000 cattle under shed at any one time.
Colliers expands agribusiness team in 2015.
Specialist property marketing agency Colliers International is expanding its agribusiness footprint across Australia in 2015, and has added additional business units in North Queensland.
Colliers has appointed new personnel in its Melbourne and Adelaide agribusiness offices, in addition to two additional experienced operators starting in Brisbane in February next year. The expansion in Brisbane will coincide with a relocation to new, larger offices at 111 Eagle Street.
Colliers also recently announced its purchase of Ferry Property, a specialist real estate agency in Townsville. The move is expected to significantly increase Colliers market share in the North Queensland region, across the various commercial property sectors. Ferry Property is a highly regarded real estate firm that has been operating in Townsville for 30 years. Ferry Property's directors Richard Ferry and Angelo Castorina along with their team members took-up roles within Colliers International on November 1. Colliers managing director in Townsville, Peter Wheeler, said the acquisition of such a respected brand in the Townsville property industry augments their existing operations in the region.
Send your significant industry personnel movements, milestones or achievements for inclusion in this occasional column to:  cath@beefcentral.com