New Landmark livex role for Reynolds
Butchery management role at Woolies for former MLA staffer
New manager sought for MLA US region post
Outgoing APC chairman saluted
AMIC technical counsel appointment
JBS's new sales manager in Middle East region
New sales/marketing GM for Allied Beef
Western Qld cattle buyer for NH Foods
CEO appointed for WA's Pardoo Beef Corp
Stanbroke appoints backgrounding manager
Presidents for Herefords, Simmentals
Howard Yelland award to late Qld cattleman
Young Qld producer recognised with trans-Tasman award
Education officer for Angus Australia
Queenslander takes top Ag Science student award
Strong field of candidates vie for VFF Livestock positions
Beef Central publishes an occasional summary of appointments, departures or achievements occurring across the red meat supply chain, both private sector and government. Details for submissions for future listings are provided at the bottom of this item.
New Landmark livex role for Reynolds
Experienced live export and feedlot industry manager Stephen Reynolds has joined Landmark International, as export manager responsible for the company's live export business operations. He and fellow Elders live export manager David O'Hare were made redundant from Elders in early May.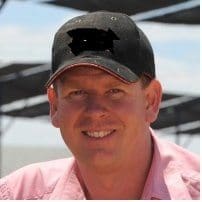 Mr Reynolds worked for Elders for 14 years in various roles. He started in the company's feedlot sector managing Charlton feedlot and then overall company feedlot operations, before making a career transition into Elders Live export division in 2011. Most recently he has served as senior sales manager in the live export division. He served on the Australian Lot Feeders Association board for seven years, including a term as vice president. Mr Reynolds started in his new role at Landmark this week.
Mr O'Hare, who also left Elders in May after being made redundant, was recruited by Elders in 2014 to become Elders International sales manager. His appointment came after an at times ugly mass exodus of Elders live export personnel to Ruralco over the preceding 12 months. Prior to joining Elders, he had spent ten years at rival live exporter, Austrex, as North Australian livestock manager.
New management role at Woolies for former MLA staffer
Experienced retail and food service professional Lachlan Bowtell has been promoted into a newly created position with supermarket retailer Woolworths.
As of last month, Mr Bowtell, who started his career as a chef before joining MLA in a distinguished 14-year career, became Woolworths Meat Company's manager for the company's 170 in-store butcher shops, which are designed to "add value to the Woolworths customer experience." Range, team skills development, service standards, future concept development and fiscal performance are included in accountabilities he takes responsibility for in this newly-created company role.
Mr Bowtell joined Woolies last October as fresh category marketing manager. Prior to that he worked with MLA from 2000 to 2014, initially as domestic trade marketing manager, then regional manager for the Middle East, and domestic regional manager.
New manager sought for MLA US region post
Meat & Livestock Australia has advertised for a new international business manager for its North America region. Current US region manager David Pietsch, who has filled the role for the past four years, will return to Australia in February. Both he and the service delivery company are yet to decide whether he remains in a role with MLA in Australia, or leaves the company.
Mr Pietsch has spent the past 12 years with MLA in a variety of communications and stakeholder management roles before becoming general manager of communications in 2009. In 2013, he took on the role of MLA's North America regional manager, succeeding Scott Hansen, moving to Washington DC. He works with a small and committed team to develop and deliver marketing programs for Australian beef, lamb and goat meat, and work with Australian and US industries and governments on market access issues.
Outgoing APC chairman saluted
David Larkin stepped down from his role as chair of the Australian Processor Council at the recent meetings of the Australian Meat Industry National Councils and new Beef and Sheep meat policy groups in Brisbane. He has spent the past four years as APC chairman, standing down due to business reasons.
Mr Larkin received an award from AMIC board chairman, Lachie Hart, recognising his outstanding service to the ideals and objectives of the Council and to the long-term success of the Australian red meat industry. The Australian Processor Council has elected Bindaree Beef Group's James Campbell as its new chairman.
AMIC technical counsel appointment
Meanwhile after an extensive search, Rob Williams has been appointed to the position of technical counsel within the processor group within AMIC. He succeeds John Langbridge, who finished up last year to join Teys Australia in a technical role.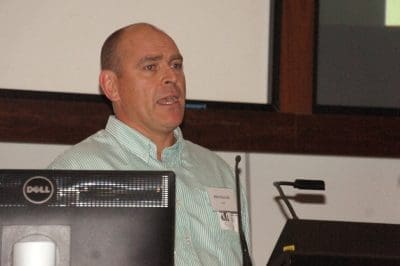 Mr Williams is well-known to members and stakeholders, having most recently been employed as trade director with the Australian Meat Processor Corporation, managing its technical market access program under the direction of the joint AMPC/AMIC industry market access advisory committee. Mr Williams comes to AMIC with a sound track record in managing technical trade and market access issues having previously represented the Australian government as Agricultural Counsellor in Beijing and Washington. He started with AMIC on June 23.
JBS's new sales manager in Middle East region
Former Meat & Livestock Australia staffmember Matt Dorney is settling into his new role as Middle East region sales manager for JBS, based in Dubai.
He took up his new role in April, responsible for JBS Australia's protein sales and after sales/logistics across the Middle East region. Markets include the United Arab Emirates, Saudi Arabia, Jordan, Palestine, Kuwait, Qatar, Oman, Bahrain, Lebanon and Egypt. Prior to joining JBS he spent five years with MLA, firstly as value-chain development manager, and then as MSA Reade development officer. Earlier in his career he worked for Novartis Animal Health and Graincorp.
New sales/marketing GM for Allied Beef
Toowoomba-based supply chain manager Allied Beef has appointed Grant Haddin as its new general manager, sales and marketing.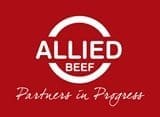 The position is effectively new, following some re-alignment of staff resources. Beau Surowski previously served as livestock manager, but he now moves back to Central Queensland with his family grazing operations. Mr Surowski will continue to work with the Allied team in a procurement role. Mr Haddin's role will primarly be sales and marketing of allied Beef's finished cattle, as well as feeder procurement. He has spent the past few years as livestock procurement manager with Morgan Pastoral Co, which operates two large feedlots on the Darling Downs, and prior to that, with Brodie Agencies based at Winton, western Queensland. Earlier he worked in the gulf and in WA as a station-hand, and with Landmark.
Mr Haddin will work in conjunction with Allied's regional procurement team, including Alex Thompson at Glen Innes, Jim Moran at The Gums, and Peter Elmes at Augathella, plus Beau Surowski in Central Qld.
New western Qld cattle buyer for NH Foods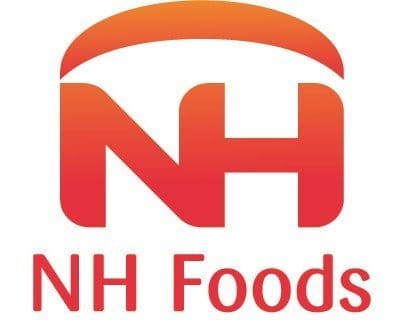 NH Foods has appointed a new cattle buyer based in Barcaldine, servicing Queensland's central west region. Former stock agent Bill Burton will take up his new role on Monday, buying both feeders for the company's Whyalla feedlot, and slaughter cattle for both Oakey beef and Borthwicks Mackay plants. NH Foods has not previously had a buyer in the region.
Mr Burton is a career stock agent, having worked for Primac at Oakey in his early years, before becoming a founding partner of Eastern Rural based at Dalby.
CEO appointed for WA's Pardoo Beef Corp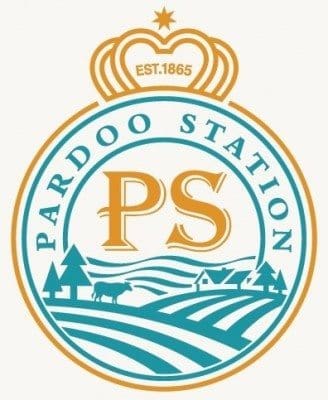 Brett Blanchett has been appointed chief executive of Western Australia's Pardoo Beef Corporation.
Mr Blanchett previously spent 13 years with WA-based Milne Agri Group, where his most recent role included general management of Liveringa Station Beef, a joint venture between the Laitt family, owners of Liveringa Station, and Hancock Prospecting.
He joins PBC's owner and chairman, Bruce Cheung who recently invested in strategic WA beef assets. The Pilbara's Pardoo Station is one such investment which includes the development of an irrigation precinct which will underpin the overall strategy to export a high quality Wagyu product into Asia. Pardoo recently claimed a major award in the 2016 Australian Wagyu Association branded beef awards.
Stanbroke appoints backgrounding manager
Stanbroke Pastoral Co has appointed Tony Roseby as the company's backgrounding manager, in recognition of expanding feedlot operations including Wagyu and conventional cattle through the company's Stanbroke feedlot near Chinchilla. The new role involves managing the cattle backgrounding operations for Stanbroke in Queensland's southwest, across a range of properties.
Mr Roseby has spent the past six years as managing director and principal consultant with his own companies, Elrose Rural and Roseby Financial Consultants, providing practical Workplace Health and Safety and financial advice, respectively, to primary producers and contractors.
Stanbroke's vertically integrated beef business specialising in breeding, backgrounding, finishing and marketing premium beef relies heavily on building sustainable long-term supply chain relationships, hence the establishment of the backgrounding management position.
Presidents for Herefords, Simmentals
Southern NSW Hereford and Poll Hereford breeder Pat Pearce was recently re-elected chairman of Herefords Australia. Mr Pearce, of Yavenvale Herefords and Poll Herefords, Adelong, was elected by the board of directors at the Herefords Australia annual general meeting in Dubbo. Newly elected director Lachy Day, Days Whiteface, Bordertown, SA, was appointed as vice-chairman; Hilary O'Leary, Remolea Poll Herefords, Clifton, Qld, was re-elected as treasurer; and Andrew Bell, Millicent, SA, the fourth member of the executive.
Newly appointed Herefords Australia chief executive officer Dr Alex Ball, formerly of MLA, took up his new position this week.
Meanwhile Simmental Australia recently held their annual general meeting in Launceston with members travelling from WA, SA, NSW, Victoria and Queensland to participate and tour Tasmanian members' properties.
Elected president was Peter Wenn (Vic); Treasurer is Stuart Moeck (NSW); senior vice president Garry Gillett (Vic) and junior vice president Scott York (Qld).
In other seedstock sector news, Laurie Willett of Karawatha Shorthorn Stud, Gundaroo NSW was recently elected President of the World Shorthorn Breeders Council. The election took place during the recent 2016 World Shorthorn conference in Uruguay. Mr Willett will play a key role in the development of the upcoming Australian-hosted 2019 World Shorthorn Conference.
Howard Yelland award to late Qld cattleman
Queensland cattleman, the late Zanda McDonald has been honoured posthumously with the 2016 Howard Yelland award. The announcement was made at the Marcus Oldham Rural Leadership Dinner held on June 30.
The Australian Beef Industry Foundation and Marcus Oldham College, with the support of Merial Australia present the Howard Yelland Beef Industry Award each year. The award is in recognition of Howard W Yelland, a pioneer and leader in the beef industry through his championing of objective selection and performance recording for beef cattle. There have been 31 recipients since 1987, chosen on the basis of the extent of their contribution to the Australian beef industry, recognition of this contribution both nationally and internationally, leadership role as a change agent, and contribution above and beyond normal role in the industry.
Zanda McDonald was tragically killed in an on-farm accident in April 2013 near Cloncurry in northwest Queensland. He and other family members managed MDH (McDonald Holdings), one of the largest family-owned beef operations in Australia operating 11 properties running 200,000 head of cattle. Under his stewardship he transformed a family cattle company producing live export into a global food supplier exporting branded quality beef product to 18 countries.
As chair of the North Australian Beef Research Committee he worked with the CSIRO to research and introduce genetics to improve the meat quality of tropical beef production. Ethical production of beef and animal welfare was another area of his passion – again working with research organisations to pioneer the development and use of anaesthetic sprays to reduce trauma of branding, dehorning, castration in beef cattle.
Young Qld producer recognised with trans-Tasman award
Young beef producer Dudley Harrington, from Queensland's lower Gulf region, has been awarded the prestigious Rabobank Business Development Prize for 2016.
Selected from a group of Australia and NZ's most progressive young farmers, all graduates of the 2015 Rabobank Farm Managers Program, Mr Harrington was recognised for the strategic business planning approach he now takes in his family's extensive beef cattle operation. He was presented with the award recently in front of the current crop of Farm Managers Program participants and industry leaders in Adelaide for his management project, which demonstrated how he implemented the learnings from the program to assess different marketing opportunities for his family's beef enterprise.
Presenting the $2000 management prize, Rabobank Australia national manager Country Banking Todd Charteris commended Mr Harrington for applying the tools and skills he had learnt on the program not only into his business, but also in the way he manages himself and others.
"Through the process of completing the project, Dudley put himself and his business under the microscope which has given him a clear plan of how he can grow the business into the future," he said.
Since graduating from the Farm Managers Program, Mr Harrington said he no longer did things "the way they have always been done", but ran through the figures before making any business decisions.
"This mindset saw me embark on a project that analysed if we were chasing the right market for our cattle, and which market – the meatworks or live export – generates the best return for our business," he said. "I had always wanted to look at our herd structure, but it came to the fore during the early stages of the drought in 2013 when the prices at the meatworks dropped dramatically as the market was oversupplied." The program not only developed his financial management skills to undertake the benchmarking project, but also gave him a greater insight into the global forces driving the beef market. "The industry is changing so quickly that we need to keep on top of what is driving those changes and how we can adapt accordingly," he said.
Education officer for Angus Australia
Angus Australia recently welcomed Liz Roan to its team in the role of Education Officer. Working as part of the Breed Development and Extension team, Liz is responsible for implementing Angus Australia's education activities among Angus members and stakeholders.
She has extensive experience in education and information technology roles associated with the livestock industries, and most recently worked as the Education Manager for the Poultry Co-Operative Research Centre. Prior to her role at the Poultry CRC, Liz had a long history behind the scenes in the beef industry, having spent nearly 18 years at the Agricultural Business Research Institute in a number of roles, focused mainly on programming of registration and performance systems.
Her other enduring interest is in the area of education. "I'm a strong believer in the value of lifelong learning," she said. "To stay competitive these days, you must continue to grow your skills. There's always room to enhance what you know and how you apply it, whether it be in a workplace situation, or even with hobbies and life skills. I enjoy having a goal to attain, something to strive for, and to keep me busy."
Queenslander takes top Ag Science student award
Chelsea Stroppiana from Queensland was recently announced in Adelaide as winner of the Ag Institute Australia National Student Award for 2016.
The prestigious AEV Richardson Memorial National Student Award, sponsored by Peracto, is competed-for annually by undergraduate students who have completed an Honours research project as part of an agricultural science or related degree. Each AIA state division selects a finalist to compete nationally with a written submission on the background of their project and a 15-minute presentation on the outcomes to a judging panel.
Ms Stroppiana impressed judges with her honours project into the compounds released from the roots of Australian native species and how they affect the breakdown of nitrogen in soils (nitrification). The long-term implication of the project is to model synthetic nitrification inhibitors to improve nitrogen use efficiency in cropping and pasture systems.
"I'm honoured to have received this prestigious award agriculture is an essential industry and it's great to see the promotion of high-level science in this area," she said. "I'm encouraged by the quality of the research being undertaken by my peers, and hope that as the next generation, we can continue to innovate and advance agriculture in Australia."
Elya Richardson from Tasmania was runner-up, while Chris Baldock from NSW took out third place. The award was presented in Adelaide at AIA's Innovation Conference, where Andrew Bishop from Tasmania was appointed chairman.
Strong field of candidates vie for VFF Livestock positions
THE Victorian Farmers Federation livestock group will elect a new council at the annual VFF conference on July 21-22, with the main contest being for the position of vice president. Ouyen cattle producer Leonard Vallance has been nominated unopposed for president, but three contenders will battle for the vice presidency – Bagshot district producer Alister Knight, Beaufort's James Kirkpatrick and Harrow's Michael Craig.
VFF members have shown keen interest in participating in the electoral process for positions around the Livestock Council table, to have input in the direction for agriculture in Victoria.
Send your significant industry personnel movements, milestones or achievements for inclusion in this occasional column to: cath@beefcentral.com