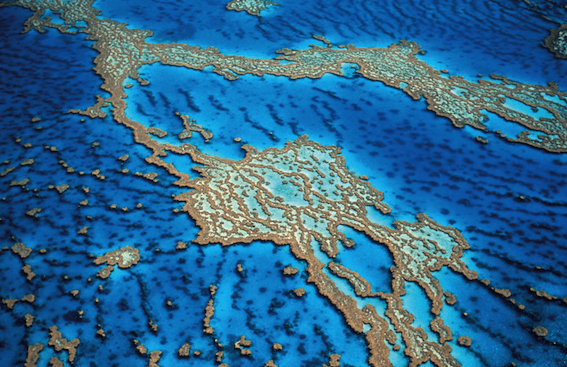 FARMERS and graziers have every right to expect that they can glean as much good policy from our system of government as any other group.
They put their case on draft legislation, present at parliamentary hearings and inquiries and from time to time even stage a noisy rally.
However, getting a result in the case of agriculture-detroying, draconian regulation has been elusive.
One would have thought that when they belong to such a necessary and economically valuable industry they should have as much influence as any other minority group, but they are thrashed again and again.
What worked once does not work now. The power and the appropriate person to lobby is often not the one voted for on election day.
It is most likely someone totally unknown to you who knows how to be chameleon like and manipulative.
The Queensland Reef Regulations, presented in an unprepared form with everyone including MPs caught off-guard, points to influence beyond the parliamentary process.
Farmers and graziers had to agitate for regional public hearings of the parliamentary committee, the Queensland substitute for an upper house.
The committee recommended on 19th September 2019, that the Bill be passed unchanged, something that was reiterated by WWF's representative, Richard Leck , at the current Senate Inquiry into Reef Regulations.
This follows on from the same unsympathetic treatment by the Palaszczuk Labor government in passing the draconian Vegetation Management amendments which followed a similar path via the ineffective parliamentary process, and passed with no changes in 2018.
After input from literally thousands of farmers and graziers in the course of parliamentary hearings, the Chair of the committee and the Premier claimed that farmers had presented no evidence.[p 811] 
Farmers were stunned.
However, the only evidence they were looking for was how we were going to save the Great Barrier Reef. In reality there was a great deal of evidence about sedimentation and the role of grass and crops in slowing erosion but it was not what they wanted to hear.
At a recent hearing of the Senate Inquiry into Reef Regulations, Senator Susan McDonald asked Mr Leck of WWF about their influence.
"Senator McDonald: From your presentation it seems that WWF has had a significant amount of input to the government's development of these Reef regulations, whereas the farmers have not been able to have any input. After the significant amount of hearings that were heard around the state they weren't able to get significant changes to the regulations."
It is obvious from the evidence that WWF (and Australian Marine Conservation Society) have continuous influence while farmers are led down the garden path with monetary incentives and kind words until the Bill is on the table. By that time it is too late to turn the behemoth that is legislation backed by powerful institutions. Environmental groups never lose touch with the institutions that influence policy for the industries they wish to control or manage.
Mr. Leck told the Inquiry that:
"WWF Australia has been actively involved in the development and implementation of key Australian and Queensland government Great Barrier Reef social policy and management programs for many years. As Imogen [Imogen Zethoven, Australian Marine Conservation Society] mentioned, these include the Reef 2050 Long-Term Sustainability Plan, the Reef 2050 Water Quality Improvement Plan, various Great Barrier Reef Marine Park Authority initiatives including a 2017 blueprint for resilience as well as major Great Barrier Reef focused science programs including in recent years the NERP tropical ecosystem hub and the NERP tropical water quality hub. We also actively support agricultural practice change programs in the Great Barrier Reef catchment—namely, Project Catalyst with sugarcane growers and Project Pioneer with grazing managers. WWF is a long-term member of the reef advisory committee which advises both the Queensland and Australian environment ministers about the management of the Great Barrier Reef."
There were numerous recommendations for legislation, some apparently going back to 2004, thrown up by evidence to the Senate Inquiry. Such recommendations which were supported by WWF.
"WWF works all around the world. It has a very standard way of working to solve difficult issues, like the case of water quality and the impacts on the Great Barrier Reef. It is a mixture of outreach, enforcement, compliance, incentive and regulation. It's pretty standard for some of these thorny issues that each of those different policy mixes and approaches has a role, and that's certainly the case here in the Great Barrier Reef catchment.
Radical environmental bodies including WWF and AMCS have been positioning themselves to regulate agriculture for more than 20 years.
This ambition seems to exist regardless of any difficulty in drawing a direct link between agriculture and the health of the Great Barrier Reef.
In parallel with the government scientific committees and taskforces where they undoubtedly must have some evidence-based points to make in order to wield such influence, they have literally dozens of web pages which present a different picture.
These pages have but one purpose and that is to convince a large number of the international community of donors that the Great Barrier Reef is in trouble and who the presumed culprits are, usually agriculture or commercial fishing.
They are often more noteworthy for their believable lies than for any claim to scientific integrity. They harm agriculture and they harm tourism and they do it with no regrets, while at the same time hypocritically lauding the economic value of the reef and its tourism potential.
One quote (of many available) used during the Inquiry comes from WWF pages on sugarcane.
"Declining water quality and climate change have had a devastating impact on the health of the Great Barrier Reef. It has lost half its coral cover since 1985 and if that trend continues, what coral is left could be halved again by 2022."
Not acknowledged is that the reef, like vegetation regrowth, replenishes itself.
This and other similar examples of dishonest presentation of facts, is why most of the world believes that the Great Barrier Reef is dead.
This is why tourism on the Great Barrier Reef was on life support even prior to COVID.
These unelected, unaccountable bodies have influenced and distorted public opinion and regulation to the detriment of agriculture.
They appear to control the ALP government with a tight leash on agricultural policy with few limitations on their power.
By comparison, agriculture, which stands to lose the most, gets scant representation and only at a late stage. We submit that environmental organisations have already had too much influence at the cost of a balanced policy.
Joanne Rea is a cattle producer and the chair of landholder advocacy group Property Rights Australia.