OPINION
What can livestock producers do to defend their industry from the increasing challenge presented by militant, farm invading anti-meat activists?
Supporting the representative groups that are fighting for them isn't a bad place to start.
Farming groups in Australia, primarily led by volunteers, now find themselves in the unchartered territory of trying to determine how best to defend the industry in the face of increasing and disturbing new tactics by animal activists involving mass farm invasions and live-streamed harrassment of family farmers.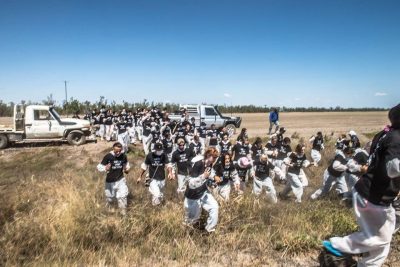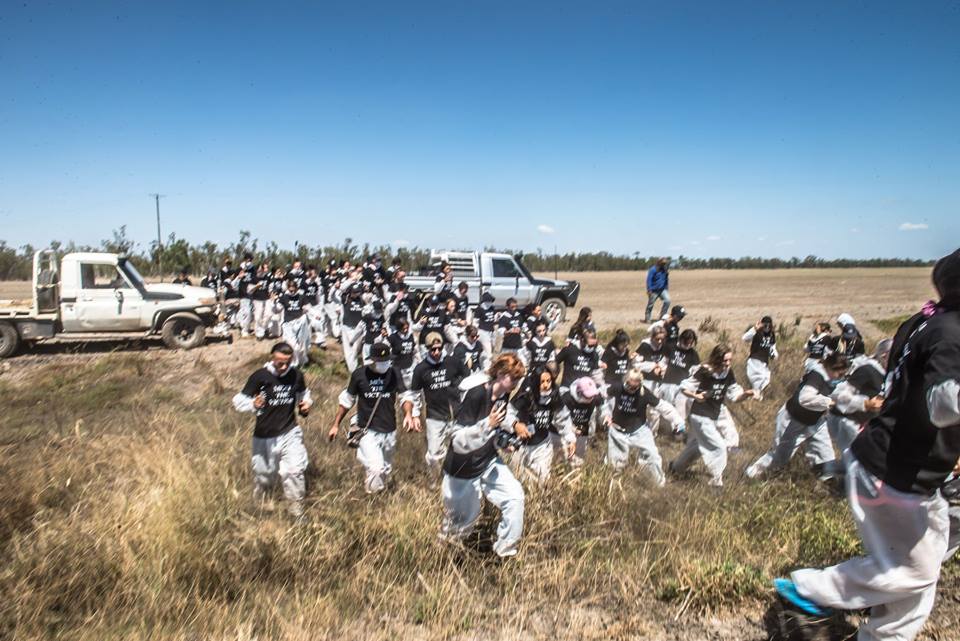 Even bigger protests than the recent invasion of a Queensland feedlot by 100 or more activists are expected soon (social media posts indicate this Monday, April 8, is a likely date), as offenders are emboldened by an apparent lack of legal consequences for their intimidatory actions.
Meanwhile the groups trying to defend family farmers from such attacks are operating on a shoestring budget, largely because the majority of producers in Australia choose not to be paying members of their relevant state or national farming organisations.
In effect their ability to fight is being undermined by many of those they are fighting to protect.
When farm leadership groups lobby for agriculture they do so for all agricultural producers, not just those who support them with annual membership fees, and any benefits they achieve are shared by all farmers, including the many who don't pay to support their work.
The 'free rider' issue is "a classic problem" in Australian agriculture, as former Australian Farm Insitute director and current ACCC depty chair Mick Keogh told the NTCA conference last Friday afternoon.
NTCA president Chris Nott said he was shocked when he first visited Canberra as a new industry representative several years ago and discovered how poorly resourced the Cattle Council of Australia was.
Australia's grassfed cattle industry produces more than $10 billion worth of economic value each year.
But the peak industry body trying to represent that industry's large and diverse interests is required to do so on meagre annual budget of around $1 million a year.
For some important context, compare that to the annual operating budgets of the various animal welfare and rights and enviromental organisations operating in Australia, according to the Australian Charities and Not For Profit Commission website: the national and state arms of the RSPCA have a combined annual income in excess of $180 million per year; the World Wildlife Fund over $28m, the Australian Conservation Foundation $13.9m, Animals Australia more than $9m and PETA Australia $1.8m.
With well-resourced and increasingly confrontational campaigns only likely to escalate in future, agricultural leadership groups need all the support they can get.
How much better equipped to fight would our farming organisations be if every producer around Australia contributed to the cause?
Producers will have their reasons for not supporting their relevant farming bodies, but, whatever those reasons are, now would seem as good a time as any for producers to re-engage and give the farming bodies that represent them another go.
National Farmers Federation president Fiona Simson told last Friday's conference that as activist campaigns increase, it is now "more important than ever" for all of Australian agriculture to stand as one and speak with a strong and united voice.
Whether the groups trying to defend agriculture's interests against increasingly militant anti-meat activists will have to do so carrying the weight of free-riders, or will be empowered by more producers willing to join the fight, could make all the difference.