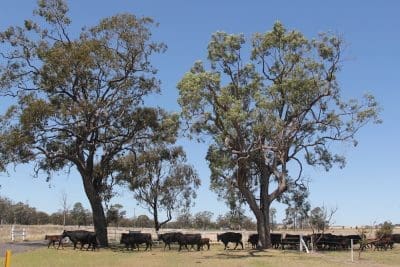 Department of Natural Resources director-general James Purtill, as the head of the department, is a very senior public servant.
In a Brisbane Times article this week, as a representative of the Queensland Government, Mr Purtill makes expansive commentary about the Costs and Penalty decision against the land clearing conviction of Michael Baker of Eidsvold, in the Brisbane Magistrates Court on Monday, March 20.
Mr Purtill fails to mention that the clearing was associated with firebreaks, fence lines and access tracks on Mr Baker's property.
Mr Purtill was eager to focus on self-assessable codes, saying that Mr Baker took advantage of Queensland's self-assessable codes to judge which land can be cleared and which must be protected.
However, when one looks up the self-assessable codes, it is not at first apparent or easy to find where firebreaks are mentioned.  Indeed, her Honour Magistrate Elizabeth Hall, opined that fire breaks were not covered under self-assessable codes.
Firebreaks can eventually be found in the codes under 'Managing Clearing for Necessary Property Infrastructure'.
But the firebreak width is neither definitive nor apparently easily comprehended, as after asking 32 different government personnel Mr Baker received not quite as many interpretations and no definitive answer.
More detail about Mr Baker's case is available at the Beef Central article, 'Qld landholder hit with record $1m penalty for making fire breaks too wide'.
There may be no connection, but it has become difficult not to be cynical at this time span out from a Qld election.
On the same day the Director-General of the Department of Natural Resources made himself readily available to apply attention in the media to self-assessable codes, the World Wildlife Fund's Dr Martin Taylor was interviewed on ABC Radio National disparaging self-assessable codes.
Mr Taylor had in hand the latest of his infamous "reports" which are touted as science, but are often little more than alarmist activism, aimed at forcing political policy change, that inevitably involves the taking of property rights from farmer food producers.
The title of the report, 'Accelerating bushland destruction in Queensland', is an immediate clue to its lack of objectivity.
The emotive approach with the provision of deliberately misleading information is again taken by Martin Taylor in the ABC RN interview, when advocating for the toughening up of self-assessable codes. "You can drive a bulldozer through them, quite literally. We've got a situation where you can bulldoze 75 per cent or even 80 per cent of a standing forest and that's allowed under these codes."
While trying to build on the negative environmentalist indoctrination that all bulldozers are bad, Martin Taylor falsely asserts that mature forests are targeted.
The fact is, no regrowth association of trees and understory qualifies as "forest", without the necessary height and cover definitions. The rest is regrowth. This activity is undertaken under the thinning codes, and the word thinning is used because of the need to manage the thickening of grassy woodlands and maintain the capacity to produce food.
One thing that WWF never mentions is that encroachment into savannah and how regrowth overtakes clearing as had been shown in the government's Statewide Landcover and Trees Study (SLATS) report.
Ignored are the many peer reviewed publications on a worldwide thickening trend especially on grazed, savanna woodlands.
Then in the interview Martin Taylor misrepresents the requirements under the Federal EPBC Act to offer advice to landowners that in most situations they would do well not to follow.
His statement is incorrect, that landowners for every clearing event must "seek approval from the Commonwealth government".
The fact is that under the EPBC Act there is no compulsion for land owners to approach the Commonwealth, unless, the landowner has reason to believe that the tree clearing will have significant impact on a matter of national environmental significance.
How the Act is written requires the single development action to significantly damage the likes of a world heritage area, threatened species or the Great Barrier Reef.
It would suit WWF agenda that landowners a subjected to more onerous requirements not only from State government laws and regulatory codes but also to be balked by the possibility of scrutiny at the Federal level as well.
This amounts to intimidation of landowners, trying to make them afraid to proceed with essential land management. There is actually a low probability that any landowner clearing under the self-assessable codes will contravene this Commonwealth law. It is reprehensible that WWF and Martin Taylor suggest that it is an automatic requirement.
A review by the Qld government of the self-assessable vegetation clearing codes is currently underway.