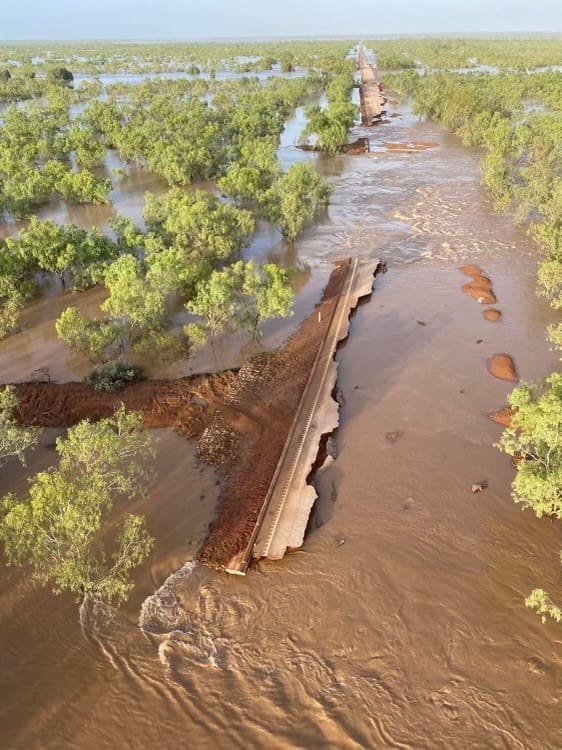 NUTRIEN Ag Solutions and Elders have donated $10,000 each to help producers impacted by the Kimberley flood disaster, and to kick start a broader fund raising drive to support the many flood-affected graziers in the region.
Nutrien Ag Solutions west region manager, Andrew Duperouzel said the clean-up, repair and rebuild work ahead for flood affected communities will present challenges given the remote location and shortage of labour in the area.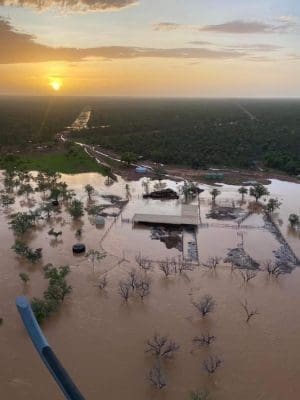 Mark Allison, Elders CEO and Managing Director said the organisation is also working closely with clients and pastoralists severely affected by recent flooding.
The early January flooding event was the worst in the state's history.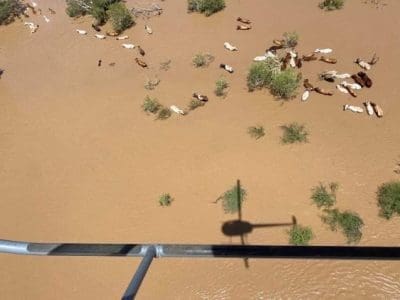 Ex-tropical cyclone Ellie brought unfathomable volumes of rain to Fitzroy River catchments – up to 800 millimetres in a week for some locations – resulting in a flood that exceeded previous water levels by more than two metres.
Properties such as Yeeda Station, just outside of Derby, were battling up to 40 km of flood frontage.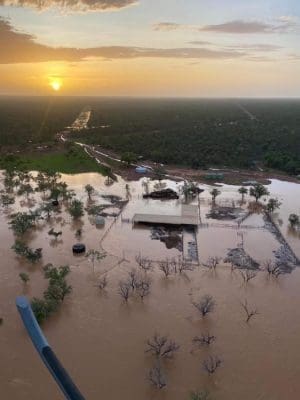 Kimberley Pilbara Cattlemen's Association CEO Mick Sheehy said the loss of livestock has been estimated in the tens of thousands.
"Thousands of kilometres of fencing has been washed away along with yards, roads and equipment. Add to that the stock loss, the damage to property and repair costs, the clean-up job required plus the future impact on livelihood and cash flow, it's going to be tough times ahead for many of our producers. And with more rain forecast for this coming this week, the true impact of this wet season is still to be realised."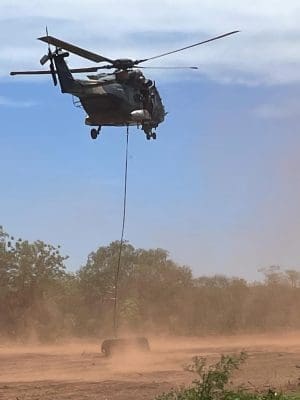 The fund raising campaign is being managed by rural charity Rural Aid, which will provide financial assistance and mental health counselling to affected graziers.
"We know how important rapid access to both are at this early stage when the extent of losses are being assessed but producers are determined to pick up the pieces," Rural Aid CEO John Warlters said.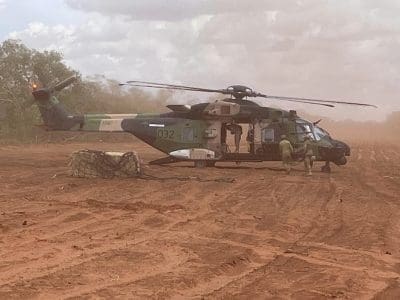 Mr Sheehy thanked Nutrien Ag Solutions and Elders for their generosity and Rural Aid for facilitating the fund raising initiative.
"When times are tough, the pastoral industry comes together and supports each other. Its one of the things we do best. We are so grateful to Rural Aid for their support, and to Elders and Nutrien Ag Solutions for their generosity. I strongly encourage those that have been impacted to reach out to Rural Aid – for both financial and mental health support. Its tough times ahead, but you don't have to face it alone," Mr Sheehy said.
Donations can be made through the website: https://hub.givar.com/connect/org/RuralAid/campaigns/kimberley-pastoralist-flood-relief
The appeal will close on April 23, 2023.
Source: KPCA