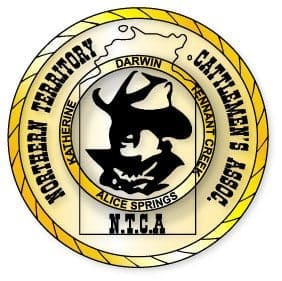 The Northern Territory Cattlemen's Association has appointed Paul Burke as its new Chief Executive Officer.
Mr Burke is currently the Regional Operations and Member Services Manager for Agforce, where he has worked since 2011. His previous experience includes twenty-five years' of working in management and operational roles in the tourism and pastoral care sectors.
NTCA President Tom Stockwell welcomed the appointment, saying that Mr Burke was chosen from a strong field of applicants for the role.
"Mr Burke is well regarded by his peers in the industry, and will bring to the NTCA a wealth of experience in agricultural advocacy on behalf of cattle producers in Northern Australia. His knowledge of the Northern Australian cattle industry, and the networks he has developed during his time with Agforce will be valuable to the NTCA and its members. On behalf of the NTCA Board, we welcome Mr Burke's appointment, and look forward to working with him to protect and advance the interests of cattle producers in the NT" Mr Stockwell said.
Mr Stockwell also praised outgoing CEO Ms Tracey Hayes by acknowledging her significant contribution to the Association and the industry, and the great sacrifice and effort Ms Hayes dedicated to the role as CEO.
"The CEO of the NTCA is a tough demanding job of both time and character, and Tracey has not only maintained the standard we have come to expect, but has lifted it to new levels. Prior to taking on the role as CEO, Tracey contributed to the NTCA and the northern beef industry in a number of roles including NTCA Executive Officer, Central Australian Branch Chair, delegate to the National Farmers Federation and Vice President of the NTCA" Mr Stockwell said.
"On behalf of the NTCA Board and its members, I wish to thank Tracey for her contribution, and wish her all the best for the future."
Mr Burke will attend the upcoming NTCA Branch and Executive Meetings in September, and will officially commence his new role on 16 October.